Wednesday, December 09, 2020 @ 01:30 PM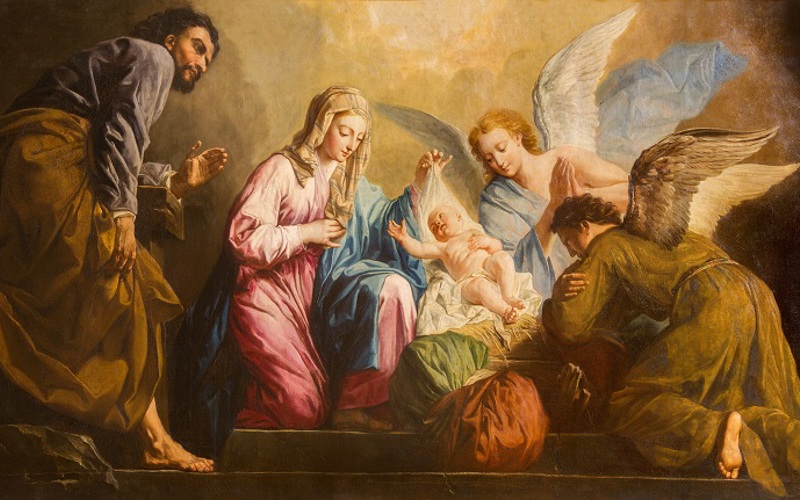 ATTENTION: Major social media outlets are finding ways to block the conservative/evangelical viewpoint. Click here for daily electronic delivery of The Stand's Daily Digest - the day's top blogs from AFA.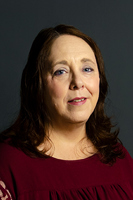 Joy Lucius
The Stand Writer
MORE
Have you ever pondered the role Joseph plays in the Christmas story?
Truthfully, I never really thought about Joseph and his pivotal part in the story of Christ. But God brought a few points home to me this past weekend. And it all started with an old nativity set.
Last year, my mother-in-law gave me this particular nativity set with specific instructions to put it up after Christmas for a certain great-grandchild. I did, not realizing that Christmas 2019 would be our Mimi's last Christmas on earth. She died unexpectedly this past summer.
So, needless to say, I had no plans to use this heirloom nativity set because I figured we should take extra care of it until her designated recipient grew up and had a house of his own. But I kept hearing that still, small voice tell me to find and unwrap Mimi's nativity scene.
So, early Sunday morning, I trudged out to the storage room at the back of the cold, cold garage. I opened its storage container, placed all the pieces of the nativity set in a small plastic box, and carried them inside to the kitchen.
Imagine my surprise when I looked through the pieces and discovered that Joseph was missing. How in the world had I not even noticed his absence last Christmas when I displayed it on a den table?
As I pondered the nativity without Joseph, my heart began to hurt. How many times have I taken his role in the earth-changing story of Christmas for granted? Sadly, I imagined all Joseph must have endured and sacrificed in order to love and raise a son that was not his own.
Think about it!
Mary, his espoused, "virgin" bride…and the Holy Ghost were having a baby. How overwhelming! How confusing for Joseph, mentally, physically, socially, and spiritually. Truly, it was an unprecedented occurrence, unlike anything another mortal man had ever experienced – or would ever experience.
I read commentary after commentary, explaining how the marriage system of that time worked. Basically, it took place in three stages and was a much more legally binding system than we can imagine.
The first stage involved a contract, usually signed between the groom and his father and the father of the intended bride. After the contract was signed, the couple was technically married.
The second stage was the espousal period, when the intended couple spent a year or so getting acquainted with each other. Keep in mind that during those times, men did not visit or date women unless they were espoused. So, this period permitted what we might think of as "courting."
After the appointed espousal period, then came the final stage of the actual wedding and the consummation of the wedding vows.
Now, many times, arrangements had been made between the two families way back when the bride and groom were children. Either way, the entire process was a legal contract, and the dowry was paid by the bride's father to the groom and/or his father.
And get this: the dowry still went to the groom if the contract was broken by the bride. (In Mary's case, apparent infidelity and a subsequent pregnancy were definitely a breach of contract.)
Upon such an obvious breach of the marriage contract, Joseph had several legal options.
Option one, he could have publically denounced her for the broken contract, been granted a legal divorce, and even demanded that she be stoned.
That was totally within Joseph's legal and religious rights. He could have done so, taken his promised dowry, and written off the "problem" of Mary and her baby without another thought. Many people would have probably commended him for such righteous regard for the laws of God.
Or, option two, Joseph could have privately handed Mary a bill of divorcement and quietly walked away, leaving Mary to fend for herself. And unless her father agreed to keep her in his home, she could have been cast out on the streets. Either way, she would have probably never been married, for no other decent man would have wanted such a sinful bride.
As his final, third option, Joseph could have simply married Mary, basically acknowledging that her sin was also his sin. Both of them would have suffered serious consequences of rejection, ridicule, and judgment. They probably would have even been ostracized to some degree.
After a heavenly visitor came to him in a dream, the Bible describes the choice Joseph made in these words of Matthew 1: 18-21:
Now the birth of Jesus Christ was on this wise: When as his mother Mary was espoused to Joseph, before they came together, she was found with child of the Holy Ghost. Then Joseph her husband, being a just man, and not willing to make her a public example, was minded to put her away privily. But while he thought on these things, behold, the angel of the Lord appeared unto him in a dream, saying, Joseph, thou son of David, fear not to take unto thee Mary thy wife: for that which is conceived in her is of the Holy Ghost. And she shall bring forth a son, and thou shalt call his name Jesus: for he shall save his people from their sins.
When the angel of the Lord addressed Joseph by name and even identified him as a "son of David," Joseph was immediately assured that he was known by name. And it struck me that in the angel's salutation, I believe God was also letting Joseph know that He was fully aware of all that had been promised to King David and his descendants, including Joseph.
If you also take into account the first 17 verses of Matthew 1, I believe Matthew was expounding on those promises. Matthew reminds readers that Joseph's lineage went all the way back to Abraham. And we all know that God promised father Abraham that his descendants would be almost innumerable.
So, when the angel delivered his message, it is no wonder that Joseph quickly chose legal option three. He married Mary and legally gave Jesus his own name, taking him fully as his son in the sight of God and of man.
Now, this divine visitation was only the first of four for Joseph. Talk about Joseph the dreamer! After each dream, Joseph immediately arose and obeyed the instructions God gave him, thus protecting Jesus in all four instances.
It is important to note that (as far as I could count), Joseph of Nazareth had more divine dreams than any other Bible character. That speaks volumes about his intimacy and obedience to God.
To me, this first divine encounter says it all. This is where we learn an important lesson from Joseph: obedience.
And according to 1 Samuel 15:22, obedience is always better than sacrifice. But in Matthew 1, we see that Joseph did both. He sacrificed his dreams, his plans, his name, and his reputation, in order to fully obey the voice of God.
Really, there's not a whole lot left to read or hear about Joseph in the Bible after this. In fact, we never hear of him again after Jesus was twelve years old.
No, the life and times of Joseph are not touted throughout the pages of the entire New Testament. But his choice to obey, to simply stay beside Mary, to stand and legally take on Jesus as his son was not just the "better" gift of obedience. Joseph's sacrifice and obedience made a way for us to receive the best gift of all – the gift of salvation through Jesus Christ.
So, when you put out your nativity set this Christmas, stop and remember to thank God for sending us his Son. And then, thank Him for Joseph and his heart of obedience. It made all the difference in the Christmas story!
Please Note: We moderate all reader comments, usually within 24 hours of posting (longer on weekends). Please limit your comment to 300 words or less and ensure it addresses the content. Comments that contain a link (URL), an inordinate number of words in ALL CAPS, rude remarks directed at the author or other readers, or profanity/vulgarity will not be approved.