Monday, December 07, 2020 @ 01:03 PM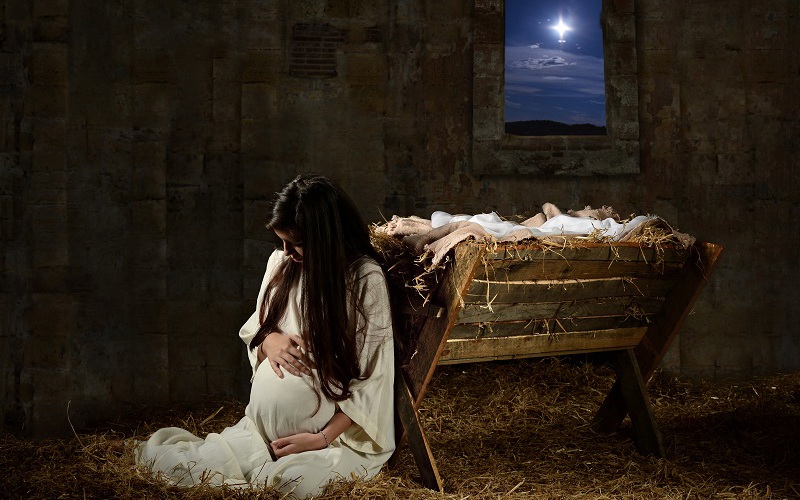 ATTENTION: Major social media outlets are finding ways to block the conservative/evangelical viewpoint. Click here for daily electronic delivery of The Stand's Daily Digest - the day's top blogs from AFA.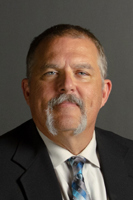 Dr. Ray Rooney, Jr.
Digital Media Editor
MORE
Behold, the virgin shall conceive and bear a son, and shall call his name Immanuel (Isaiah 7:14).
There is no telling how many times the prophecy above has been cited with little or no knowledge or understanding of the circumstances of its initial utterance.
To put it bluntly, Isaiah was furious when he spoke those words.
The time for the beginning of God's judgment on faithless and idolatrous Israel was about to commence. It would start in the Northern Kingdom (commonly referred to as Israel or Ephraim) in 722 B.C. and finally engulf the Southern Kingdom (Judah) around 586 B.C. Isaiah prophesied during the fall of the Northern Kingdom.
Ahaz was the king of Judah. The Assyrians were making it clear that their intent was to subjugate Israel and Judah. The Northern Kingdom had already formed an alliance with Aram and pressure was being put on Ahaz to join that alliance to put up a united front against the Assyrians. Upon Ahaz's refusal to do so, the alliance between Israel and Aram seemed intent upon invading Judah. Ahaz was waffling and fearful and that was when God sent Isaiah to him.
Isaiah's first words to Ahaz was:
Be careful, be quiet, do not fear, and do not let your heart be faint because of these two smoldering stumps… (Isaiah 7:4).
Motyer, in his seminal classic The Prophecy of Isaiah says what Isaiah was really saying was "Be careful to do nothing." Apparently, Ahaz was considering aligning Judah with Assyria against Israel and Aram. Isaiah's counsel was not to do it. Trust God alone without entering into regrettable alliances that would later come back to bite. As Isaiah said,
If you are not firm in faith, you will not be firm at all (7:9).
Then Isaiah, under the direction of God, issues a breathtaking offer:
Ask a sign of the LORD your God; let it be deep as Sheol or high as heaven.
Motyer says the future of the House of David was at stake.  He writes,
"The magnitude of the offer (as we might say, 'to move heaven and earth') highlights the seriousness of the crisis and also the importance the Lord attaches to the exercise of faith."
This wasn't the Pharisees demanding a sign from Jesus to prove His messiahship. This was a command from God to prop up a flimsy king so he wouldn't ruin the house of David. But he couldn't bring himself to trust Isaiah's word and God. So he piously said,
I will not ask, and I will not put the LORD to the test (7:12).
Motyer says,
"[T]o refuse a proffered sign is proof that one does not want to believe. Pious though his words sound, Ahaz by using them demonstrated himself to be the willfully unbelieving man – and since he would not believe, he could not continue. This was the moment of decision. Just as the Lord loves to be trusted (cf. Mt. 8:10), so unbelief is the unforgiveable sin (cf. Jn. 16:9)."
And Isaiah exploded!
Hear then, O house of David! Is it too little for you to weary men, that you weary my God also? Therefore the Lord himself will give you a sign. Behold, the virgin shall conceive and bear a son, and shall call his name Immanuel.
Not the sweet, warm, and fuzzy context that many people think the prophecy of the virgin birth emanated from is it?
The divine Son of God deserved to be born in the palace of the house of David with all the privileges and benefits of being born into a royal family. Instead, Ahaz doomed Judah to be subjugated to the Babylonians followed by the Persians, Greeks, and finally the Romans. When Isaiah said that the child would eat "curds and honey" he was saying that He would be born into poverty rather than privilege. It was an outrage to the prophet.
Do you remember the Christmas hymn we all sing during Advent called "What Child Is This"? The second verse begins with a question: "Why lies he in such mean estate where ox and ass are feeding?" It's a legitimate question. Why in the world would the true heir to David's throne be born in such elemental and needy conditions? There is a one-word answer to that question: Ahaz!
Now, I realize the way and when of Christ's Incarnation was known by God eternally. Ahaz's faithlessness was no surprise to God. Nevertheless, it was that king's decision which ensured the Son of God would be born into a hard life and in a hard time when the house of David had become a caricature of itself and the true King of the Jews would inherit a meaningless throne of a subjugated and occupied kingdom. Again, the foreknowledge of God planned for it to be that way, but it was one man's lack of courage who brought it into being. Just as it was always known to God that Judas would betray Jesus, yet it was completely Judas' decision and responsibility for his betrayal.
One thing more. All those who try and twist Isaiah's words into a young married woman instead of a virgin have clearly missed the context of the prophecy in the first place. Ahaz was told to fill in a blank check from God. He refused so Isaiah thundered, [T]he Lord himself will give you a sign. So God's sign, that is, proof that it was from God Almighty, was that a young married woman would have a baby? Seriously? No! The sign that it was from God the Creator is that a true virgin would conceive. If Isaiah meant a young married/unmarried woman who was impregnated by a man then God's cop-out was even greater than Ahaz's. No, the mark of the sign that it was from God was that "a virgin shall conceive and bear a son." That and only that is a God thing.
What makes this all the more powerful is that the pre-incarnate Christ allowed Ahaz to make such a terrible decision that would directly impact Him. Proverbs 21:1 says,
The king's heart is a stream of water in the hand of the LORD; he turns it wherever he will.
It would have been so easy for Christ to turn the king's heart away from fearfulness and unbelief which would have radically altered the context of the Incarnation into something far more conducive to the birth of a king. But, of course, He didn't. He accepted the "mean estate" and came to us in a stable rather than a palace.
Ahaz had his unbelief. Isaiah had his righteous indignation and prophetic utterance. And Jesus had His manger.
Please Note: We moderate all reader comments, usually within 24 hours of posting (longer on weekends). Please limit your comment to 300 words or less and ensure it addresses the content. Comments that contain a link (URL), an inordinate number of words in ALL CAPS, rude remarks directed at the author or other readers, or profanity/vulgarity will not be approved.