Friday, January 15, 2021 @ 11:16 AM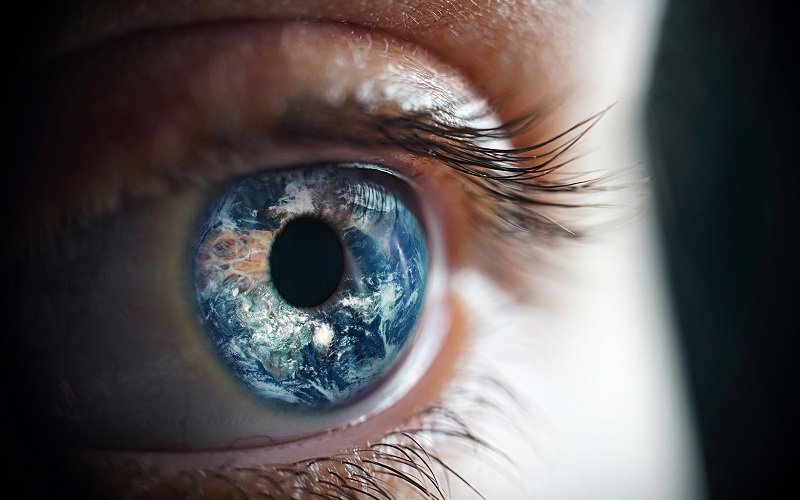 ATTENTION: Major social media outlets are finding ways to block the conservative/evangelical viewpoint. Click here for daily electronic delivery of The Stand's Daily Digest - the day's top blogs from AFA.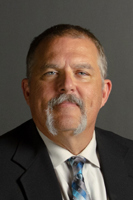 Dr. Ray Rooney, Jr.
Digital Media Editor
MORE
You know how to interpret the appearance of the sky, but you cannot interpret the signs of the times (Matthew 16:3).
We're only a couple of weeks into a new year and already it seems we are still on the troubled path that led us into so much misery last year (and the year before and the year before…). Most of us are familiar with the famous quote that has been misattributed to Einstein: "Insanity is doing the same thing over and over again and expecting different results." Whether it's insanity, wishful thinking, or just plain fear of the unknown no one really knows but the world is stuck in a rut and can't get out. Hope will put you on a different path but it is incumbent upon you to be observant as you travel along. And be ready for change.
One thing I've learned is that authentic Christianity is not for the go-along-to-get-along status quo kind of crowd.  The reality is that Jesus rocked.  He rocked the boat.  He rocked the status quo.  He rocked the world.  His critics wanted nothing to do with new, fresh, or different.  So when they goaded Him to prove Himself to them the quote above was His response.
Christ seems to be saying, "Why is it that you are not willing to use the same comprehensive and deliberative skills you use to determine the day's weather when it comes to understanding the movement and will of God?"  Studying the Word of God is for the purpose of determining His will. But what is the point of discerning God's will if we are not willing to implement it in our daily living?
Here are some words and phrases that have to do with the subject matter at hand: tunnel-vision, scope, not seeing the forest for the trees, focus, and the really big one…situational awareness.
Thinking back, the first time I became aware of situational awareness was when my father was teaching me to drive.  He hammered home this principle over and over again.  He spoke over and over again about "defensive driving." "Don't just look at the road in front of you," he would say (over and over). See everything and don't assume other people know what they are doing. Being situationally aware as a driver has saved my life more than once and prevented countless lesser accidents. 
The next time I can remember the same principle being taught was when I was 18 and enrolled in a self-defense class.  Ultimately, I earned several black belts but I can remember just how boring it was in the beginning because it was weeks before I ever learned how to block, punch, and kick. The first several lessons were nothing but lectures about how to make sure I never had to use the tactics that I was yet to learn. I was told to be aware of my surroundings observing places that an assailant might use for cover.  Be aware of where exits are in buildings, and so on. 
I love deer hunting. But I had to teach myself because no one in my family was into hunting. Mostly through trial and error, I quickly learned to start paying attention…to everything. Tracks, scrapes, and rubs (when the buck scratches his itching antlers on limbs and saplings) are everywhere in a forest if you'll just learn to look for them. I also learned pretty quickly to start looking for movement where I least expected it. Wind direction, smells, sounds, and camouflage are also vital for a successful hunt.  What it all really boils down to is which species is going to notice the other one first?  Awareness.
Situational awareness is foundational and fundamental to so much in life.  Yet we hardly ever hear much about it where it concerns living out our faith.  It certainly wasn't unknown or unimportant to Jesus as the text above makes obvious. Without situational awareness, one cannot even be saved, because the pathway to eternal life begins with the acknowledgment that something is amiss in the universe (original sin) and within me. When we focus only on the road directly in front of us we're blithely unaware of what is going on all around us. 
We still have churches that are seemingly oblivious to the culture war and what is driving it (the spiritual war). You would think that criminalizing worship gatherings while justifying crowds in casinos and violent protests that took place throughout 2020 would have opened some eyes. But it doesn't seem to have.
You can find the story of Jesus and the woman at the well in the fourth chapter of John's gospel. He was by Himself as the disciples had gone into town to buy some food. In the course of His conversation with her, He revealed Himself as the Messiah (John 4:25-26). The disciples returned just as the conversation was ending and were apparently embarrassed that they found Jesus talking to a Samaritan woman. He knew it. They asked Him if He was hungry (a seeming attempt to move on away from what they deemed was a rather awkward situation). Look at His response:
Jesus said to them, "My food is to do the will of him who sent me and to accomplish his work. Do you not say, 'There are yet four months, then comes the harvest'? Look, I tell you, lift up your eyes, and see that the fields are white for harvest. Already the one who reaps is receiving wages and gathering fruit for eternal life…" (John 4:34-36).
Notice the reference to sight? Don't forget that this immediately follows the encounter with Nicodemus and the famous words of John 3:16.  God so loved the world that He sent His Son, but the disciples were embarrassed to see Jesus conversing with a Samaritan woman! Do you see the irony in His statement to them about not being able to see the harvest even when it was right in front of them? 
Situational awareness is absolutely vital to the overall plan of God for humanity, the cause of Christ, and specifically the Great Commission.  "[L]ift up your eyes, and see…" See more than just the road in front of you. See more than just the mall entrance. See more than just the open spot in the forest where you want to see a deer. See more than just some unimportant sinful laborer crossing your path. 
It's a new year. If you want your relationship with God and your church to go in new directions, start being situationally aware. Take your eyes off the mirror, the obvious path right in front of you, and the limited scope of your own life, and start noticing. Start noticing people. Look beyond those who are waving flags and screaming "Look at me!" in acting, sports, and politics.
Start looking at people's faces like Jesus did at Jacob's well. There is pain all around you. Ask God how you can help rather than just walking on by minding your own business. 
A woman had just finished making a visit at a hospital. As she left the parking lot she pulled up behind a car at the stoplight in front of the hospital. The light turned green. The car in front of her just sat there. People quickly became impatient and started honking at the driver who wouldn't go. Instead of laying on her horn, she got out and walked up to the car. The driver was weeping uncontrollably. Upon talking to him, she learned his wife had just passed away in the hospital. He didn't know what to do or where to go. She ministered to him. What would you (or me) have done?
Jesus told those who demanded that He prove Himself to their satisfaction to open their eyes and become situationally aware.  He practiced it Himself at Jacob's well.  And He beseeches us to "lift up your eyes, and see…"  See the will of God at work in the world in places you wouldn't dare go to. 
Don't just wish for a better year than last year. We're not here to simply survive. Start scanning the whitened fields and the eyes hidden behind protective masks.
Maybe the words of the old hymn say it best:
Open my eyes that I may see
Glimpses of truth Thou hast for me;
Place in my hands the wonderful key
That shall unclasp and set me free.
Silently now I wait for Thee,
Ready, my God, Thy will to see;
Open my eyes, illumine me,
Spirit Divine!
(Clara H. Scott)
Please Note: We moderate all reader comments, usually within 24 hours of posting (longer on weekends). Please limit your comment to 300 words or less and ensure it addresses the content. Comments that contain a link (URL), an inordinate number of words in ALL CAPS, rude remarks directed at the author or other readers, or profanity/vulgarity will not be approved.