Monday, February 22, 2021 @ 8:20 AM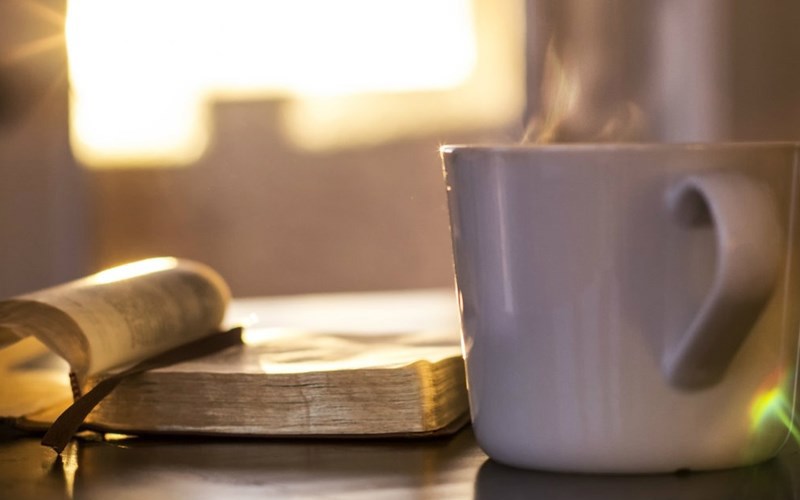 ATTENTION: Major social media outlets are finding ways to block the conservative/evangelical viewpoint. Click here for daily electronic delivery of The Stand's Daily Digest - the day's top blogs from AFA.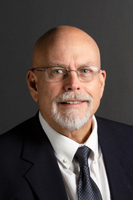 Rob Gardner
Retired AFA Staff Member
MORE
Monday
A Prayer of King David
In times of trouble, may the Lord answer your cry.
May the name of the God of Jacob keep you safe from all harm
May he send you help from his sanctuary and strengthen you from Jerusalem.
May he remember all your gifts and look favorably on your burnt offerings.
May he grant your heart's desires and make all your plans succeed.
May we shout for joy when we hear of your victory and raise a victory banner in the name of our God. May the Lord answer all your prayers.
Now I know that the Lord rescues his anointed king. He will answer him from his holy heaven and rescue him by his great power.
Some nations boast of their chariots and horses, but we boast in the name of the Lord our God.
Those nations will fall down and collapse, but we will rise up and stand firm.
Give victory to our king, O Lord!
Answer our cry for help (Psalm 20:1-9 NLT).
My prayer for each of you today:
May our God, Yahweh, Creator of all things, grant you comfort, peace, and mercy in your times of need. Amen.
Tuesday
Conquering Evil
Rejoice in our confident hope. Be patient in trouble, and keep on praying. When God's people are in need, be ready to help them. Always be eager to practice hospitality.
Bless those who persecute you. Don't curse them; pray God will bless them. Be happy with those who are happy, and weep with those who weep. Live in harmony with each other. Don't be too proud to enjoy the company of ordinary people. And don't think you know it all!
Never pay back evil with more evil. Do things in such a way so everyone can see you are honorable. Do all that you can to live in peace with everyone.
Dear friends, never take revenge. Leave that to the righteous anger of God. For the Scriptures say,
"I will take revenge;
I will pay them back,"
says the Lord.
Instead,
"If your enemies are hungry, feed them.
If they are thirsty, give them something to drink.
In doing this, you will heap
burning coals of shame on their heads."
Don't let evil conquer you, but conquer evil by doing good (Romans 12:12-21 NLT).
The apostle Paul writes some very encouraging words, but also some words that are hard to live by, especially in these times. It's easy to rejoice in our confident hope in Christ Jesus, but at the same time, it's very hard to be patient in times of trouble. I know I don't have any problem with the rejoicing part, but I definitely struggle with patience when trouble arises.
Then comes the really tough words for most of us, "Bless those that persecute you." This is a tough pill to swallow, but God's Word through His servants, such as Paul, remains true, and we should ingest it and live by His word.
Evil will not go unpunished according to God in His Word. But we should leave the justice to Him. God will take revenge on evildoers who persecute the people of God.
Ultimate justice is God's not ours. God says to conquer evil by doing good. I pray we all will do our best to live by His mighty Word.
Father God, help us to live as you have shown us through your Word. Help us to be strong and pray for your mighty power to cleanse our lives. Help us to read, study, and pray through every page of your Holy Word. Lord God, your will; nothing more; nothing less; nothing else. Amen.
Wednesday
Trust and Shelter
Those who live in the shelter of the Most High will find rest in the shadow of the Almighty.
This I declare about the Lord: He alone is my refuge, my place of safety; he is my God, and I trust him (Psalm 91:1-2 NLT).
Are you tired? Have you run away from God so long you just can't keep running? Are you ready to fall into His mighty arms and find security and peace? Are you ready to feel the safety only God can provide?
To come into God's refuge, you must come to Him in faith and trust. You must believe He is Who He Says He Is! You must acknowledge the fact God wants a relationship with you through His Son, Jesus Christ. You must come to Christ in repentance and acceptance of Him as your Lord and Savior.
When you come to Him, He will provide all of your needs. He will provide a safe refuge, no matter what you are going through. He will see you through hard times and provide as needed. Also, the Great News is you have secured a place in heaven when this life is over. Thanks be to God!
God saved you by His grace when you believed. And you can't take credit for this; it is a gift from God (Ephesians 2:8).
Lord God, thank you for your shelter and refuge. Thank you for Jesus! Without Him, we would be lost eternally. With Him, we have eternal life in heaven. Praise God from whom all blessings flow. Amen and Amen.
Thursday
Love
Love is patient and kind. Love is not jealous or boastful or proud or rude. It does not demand its own way. It is not irritable, and it keeps no record of being wronged. It does not rejoice about injustice but rejoices whenever the truth wins out. Love never gives up, never loses faith, is always hopeful, and endures through every circumstance (1 Corinthians 13:4-7 NLT).
I've used these verses when officiating several weddings. These words are powerful as a new marriage begins, but they are even more important as we age in our marriages.
These verses also should guide our every encounter with the people we come in contact with daily. We must remember what Jesus said:
And you must love the Lord your God with all your heart, all your soul, all your mind, and all your strength.' The second is equally important: 'Love your neighbor as yourself.' No other commandment is greater than these (Mark 12:30-31 NLT).
So, my challenge for myself and each of you is to delve deeply into this Scripture and try to walk as Christ Jesus would have us to walk.
Lord God, help us to achieve a life that you would be proud of and would say, "Well done, good and faithful servant" (Matthew 25:23). It is in the name of Christ we pray. Amen.
Friday
Step into a New Life
We are made right with God by placing our faith in Jesus Christ. And this is true for everyone who believes, no matter who we are. For everyone has sinned; we all fall short of God's glorious standard. Yet God, with undeserved kindness, declares that we are righteous. He did this through Christ Jesus when he freed us from the penalty for our sins (Romans 3:22-24 NLT).
We are all sinners. We are all broken people. But we don't have to wallow in that sin and brokenness. God gave us a way to a right relationship with Him. A relationship lets us drop the old life and step into a new life. He offers His life of righteousness, not our righteousness, but His.
You might ask, "What is this way?"
It's the only way we can enter into the presence of God…Jesus Christ!
Dear Lord, help us put our pride away so we might see how broken we are. Help us realize we are in desperate need of a Savior. We ask and pray in Christ's amazing and matchless name, Amen.
Saturday
No Other Name
In the beginning the Word already existed. The Word was with God, and the Word was God. He existed in the beginning with God. God created everything through him, and nothing was created except through him. The Word gave life to everything that was created, and his life brought light to everyone. The light shines in the darkness, and the darkness can never extinguish it (John 1:1-5 NLT).
Jesus is the Word. He is the same today as He was yesterday and will be tomorrow. He is our King, Savior, Redeemer, and friend.
Thank you, Jesus, for loving each of us enough to sacrifice your life so we might have a relationship with our heavenly Father. We praise your Holy Name. There is no other name like Jesus. Amen.
Sunday
Faith, Do You Have It?
For I am not ashamed of this Good News about Christ. It is the power of God at work, saving everyone who believes – the Jew first and also the Gentile. This Good News tells us how God makes us right in his sight. This is accomplished from start to finish by faith. As the Scriptures say, "It is through faith that a righteous person has life" (Romans 1:16-17 NLT).
Do you have faith in an unseen God? Through His grace, we are saved by our faith. Do you have faith?
Father God, help us to have faith, even if it's as small as a mustard seed. I ask and pray in the mighty name of Jesus. Amen.
Please Note: We moderate all reader comments, usually within 24 hours of posting (longer on weekends). Please limit your comment to 300 words or less and ensure it addresses the content. Comments that contain a link (URL), an inordinate number of words in ALL CAPS, rude remarks directed at the author or other readers, or profanity/vulgarity will not be approved.