Thursday, February 11, 2021 @ 01:15 PM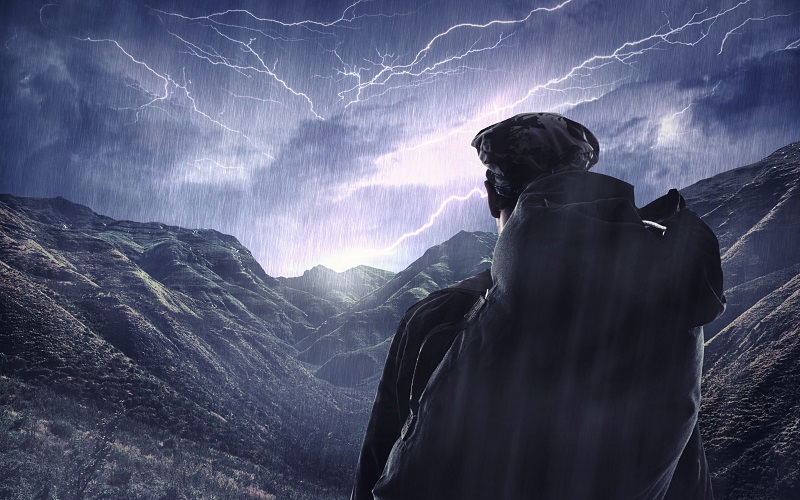 ATTENTION: Major social media outlets are finding ways to block the conservative/evangelical viewpoint. Click here for daily electronic delivery of The Stand's Daily Digest - the day's top blogs from AFA.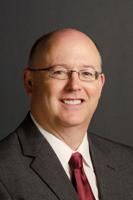 Dr. Robert Youngblood
Assistant Digital Media Editor
MORE
"Give me your M-16!" I yelled as loud as I could to Bryan over nature's booming clamor.  "I'll carry it."  He calmed down after he gave it to me even as lightning continued to strike near and far as it had been for at least half an hour.
Our drill sergeants had been caught off guard and far from safety.  The storm came suddenly, it indicated it would be there for hours, and the best but dangerous choice was to march with hundreds of soldiers back to the barracks. 
With our ankles covered by growing levels of water in the low areas and lightning falling in staccato while I was carrying two lightning rods, I had already figured whether he or I got hit at least three or four others around us were going down permanently too. 
It was an electrical storm in New Jersey, we were in boot camp, and I didn't care whether I had an extra lightning rod or not because of what I had learned three days before arriving at Fort Dix, NJ.
Confusion & Chaos
They told me in the kitchen. I felt flush with heat, and as I pushed the door handle to go onto the covered patio, I was stung by a wasp on my fingertip.  It was probably the only time I had ever cussed in front of my parents. 
I found out my parents' 27-year marriage was ending in divorce. I had idolized them thinking they would always be together. But now their marriage was being torn apart. I was mad, but I wasn't sure at who – Mom, Dad, or God? All three? They were Christians and this wasn't supposed to be happening.
I remember thinking, I'm leaving in three days. What can I do?
Nothing. I could do nothing. Forgiveness had stopped, minds were made up, and their faith for a future together had died. Our futures together would surely hold awkward moments when they would be in the same room like my wedding or Grandmother's funeral. 
I remember praying on the porch while nursing the sting, but I didn't know if I believed in God despite having frequently attended church and many campus Christian programs. 
Three days later was a marker of firsts for me: first airplane ride, first day in boot camp, first day without alcohol in three years, the first time I acknowledged to myself how often I felt dead inside and going through the motions.
Conflict & Curiosity
All the motions of boot camp were preparing the body and mind for conflict – the kind where people may die, not some social justice peace-keeping project.  The lessons of previous wars were the foundations that built and streamlined our training. Boots on the ground mean nothing unless someone is standing in them ready for battle.
My biggest battle, however, was a spiritual one about the reality of God and His role when uncertainty's fog makes every step difficult and the pains of living flash across life again and again.    
And call upon me in the day of trouble;
I will deliver you, and you shall glorify me (Psalm 50:15 ESV).   
My day of trouble seemed extended over months and then years. The divorce was just one salvo of many that pummeled my life. Then Desert Shield unleashed the dogs of war as another storm even as I was finishing more training at Fort Benjamin Harrison, Indiana. 
The reality of death focused my mind for answers. 
Even before this, I had already knelt and prayed even though I didn't know if God existed.  I remember thinking something like If I don't get answers, then I'll just do the best I can.  I didn't know what to expect. 
Already, I knew many beliefs of various religions contradicted each other.  I wanted to be accurate in what I believed because I already knew in the physical world that false perceptions have real consequences. Did this hold true spiritually? 
It made logical sense that if Jesus is the only way to heaven, then any religion contradicting this is false. Here, though, was the powder keg of false perceptions: I didn't want to be like those who claim to love and serve God but deceive themselves. Then, too late, they find God condemns them (Matthew 7:21-23, Luke 6:46-49).
There is no safety in holding onto a lie especially if the lie is about who Jesus is and who you are in relation to Him.
So part of my prayer contained words such as, "Lord, if your Word is true, if it is true Jesus is the only way to be saved from punishment for what You call sin, then give me what I need in my head and heart to know this so I can follow you." 
On the flight home from boot camp, one airport bookstore had a copy of A Ready Defense by Josh McDowell on sale for about $5, and I had just enough money to buy it. Some questions were answered. God's perfect timing brought even more answers as I needed them. 
In the meantime, lightning fell through my life still. My parents' divorce finalized, a friend committed suicide, another friend was murdered, and cancer struck loved ones multiple times.  This fallen world with its free-willed people continued to turn and seemed to grind out problems and pain.
The world says "It's all good," but the Bible says "And we know that in all things God works for the good of those who love him, who have been called according to his purpose," (Romans 8:28 NIV, emphasis added).  
Pastor Tony Evans put it this way:
You can be both in the center of God's will, and still in a storm.
There is a lot of preaching today as well as many Christian books that tell you that if you follow Jesus, then you will never have to face any challenges in life. That wasn't true for Jesus, or for anyone else I know who has followed Him. Following Jesus doesn't offer immunity from troubles. What it does give is the opportunity to experience Him in the midst of the trouble.
Life comes with troubles, regardless of whether or not you follow Jesus. You get to choose if you want Him to join you in your troubles, or if you'd rather go through them alone.
Our sins are like lightning rods we carry in the storm of God's justice. No one escapes judgment.
It's the justice that struck when Adam and Eve disobeyed that created our fallen world. It is the justice delivered through the principles of sowing and reaping. It is the justice that will be delivered when each of us stands before God accountable for our lives. 
He never misses any sin we carry. Can you carry your own sin in the presence of God?  
When the tempest passes, the wicked is no more, but the righteous is established forever (Proverbs 10:25).
I can now say and know with certainty Jesus is the only way God's love will save us from God's justice. It is through Christ we wear His righteousness and Proverbs 21:15 makes sense:
"When justice is done, it is a joy to the righteous but terror to evildoers."
 To God who is holy, our sin is evil. It is only by trusting and following Jesus we can know
peace with God
.   
Please Note: We moderate all reader comments, usually within 24 hours of posting (longer on weekends). Please limit your comment to 300 words or less and ensure it addresses the content. Comments that contain a link (URL), an inordinate number of words in ALL CAPS, rude remarks directed at the author or other readers, or profanity/vulgarity will not be approved.