Monday, March 29, 2021 @ 12:55 PM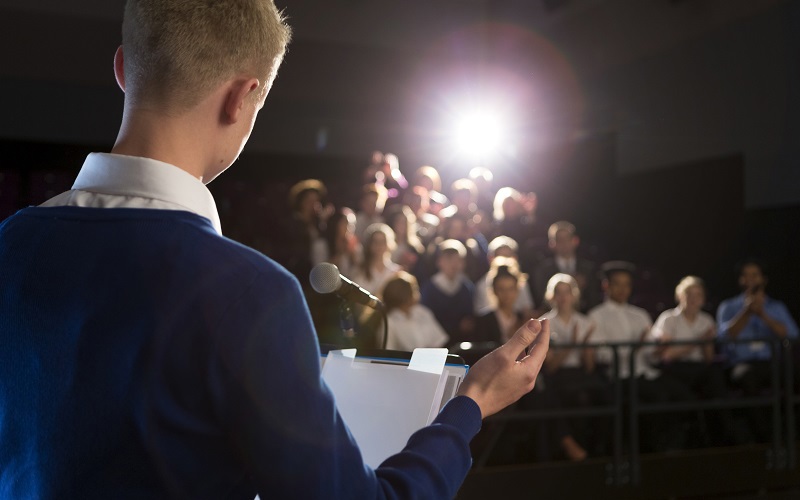 ATTENTION: Major social media outlets are finding ways to block the conservative/evangelical viewpoint. Click here for daily electronic delivery of The Stand's Daily Digest - the day's top blogs from AFA.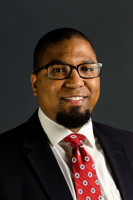 Abraham Hamilton III
General Counsel/Radio Host
MORE
Reid Ritter is an impressive fourteen-year-old young man who loves God with all of his heart. He and his family worship where my family does and we are also members of the same Homeschool Co-op. Reid had been praying for his friends and peers at the Co-op and seeking God for an effective way to minister to them. Then, he was assigned to give a persuasive speech in his "Public Speaking" class. He recognized that as an answer to his prayers and was moved by God to write "Reasons Why Followers of Christ Should Seek God and Read His Word Consistently." When I heard the speech, I was struck to the heart and encouraged to see further tangible evidence that our LORD has a remnant of faithful ambassadors of His eternal Kingdom among our younger people. 
I invited Reid on to "The Hamilton Corner" to share his speech with our radio and television audiences there (you can view that program here: https://www.youtube.com/watch?v=lBHknbnOC7Y). Once that episode aired, I was inundated with requests for the speech's transcript. As a result, it's provided below.
(Editor's Note: Reid's speech has not been edited in any way other than changing the paragraph style from indented to block.)
Reasons Why Followers of Christ Should Seek God and Read His Word Consistently. 
The earliest known complete list of the twenty-seven books of the New Testament is found in a letter written by Athanasius, which is dated to 367 A.D. The twenty-seven book New Testament was first formally canonized during the councils of Hippo in 393 and Carthage in 397 in North Africa. This finished what we today call the Bible. Combined with the Old Testament, God's holy Word now contained sixty-six books stuffed with wisdom and insight. However, the common people did not have access to the Bible. That is until 1382 when John Wycliffe started the translation of the Bible into English. God has given us a marvelous treasure in His Word in our language. We need to use that priceless gift. Today I will attempt to persuade you to read the Bible and seek God on a consistent basis. 
I believe that the Bible should be read consistently because it is the Word of God, and it is filled with wisdom and hope that we can soak up. Others who oppose me say, and some say it with their actions not their words, that reading the Bible is a waste of time and that they can get through life on their own. However, when you see the way that reading the Bible changes you and the way it gives you guidance for every square inch of life, it is evident that the previous counterpoint is false. Other people live ignorant lives thinking that they can do whatever they want, and they have no desire to follow what they call an old book full of dos and don'ts. This is a common belief, but an ignorant, selfish one. As a believer, I understand that the Bible is not just another old book with all kinds of dos and don'ts written throughout it. The commands in the Word of God are there for our own benefit, not for our rebuke. With love comes rebuke, so God does rebuke us when we disobey His decrees, but His commands are for our own good. The good Lord loves us, so that is why He put His commandments there. Others believe that the Bible is the Word of God, but they live like they don't know the Truth. They live worldly lives absent of the Lord, and they disobey His commands. They act like hopeless heathens and dishonor God. Throughout this speech I will attempt to provide Biblical reasons for you to seek out the Truth on your own. I will attempt to show that reading the Bible and seeking God on a regular basis helps you understand the Truth and the mind of God, helps you become wiser, and provides us with renewed hope daily. 
If we had people seeking God and living for His glory rather than self-glorification, just think about where we would be as a country and people. It would solve countless issues. It would make people better people and make our world better because we would see the Truth. This leads me to my first point: reading the Bible on a consistent basis helps you understand Truth and God's mind. Now hear me out on this: I am not saying that we can fully comprehend or understand God and the way He thinks, but what I am saying is that God will reveal more of Him to us. By His grace He will reveal the Truth to us. Some who oppose me might say the exact opposite, that reading the Bible does not help you understand God any better. However, the Bible flatly refutes that statement. The Bible says in Jeremiah 29:13, "You will seek me and find me, when you seek me with all your heart." The Word also says in John 14:26, "But the Helper, the Holy Spirit, whom the Father will send in my name, he will teach you all things and bring to your remembrance all that I have said to you." This here is hard evidence that reading the Bible and seeking God brings you closer to Him and helps you understand the Truth. 
Now to my next point: reading the Bible on a daily basis and seeking God on a daily basis helps you become wiser. There are some ignorant people out there who disagree with this, and they think that reading the Bible is a waste of time and produces no wisdom whatsoever. Once again, the Bible disaffirms this. The Bible says in Proverbs 1:7, "The fear of the Lord is the beginning of knowledge; fools despise wisdom and instruction." When you are reading the Bible and seeking God, you are in a position of fear and awe, which leads to wisdom. The Word of God also says in James 1:5, "If any of you lacks wisdom, let him ask God, who gives generously to all without reproach, and it will be given him." These verses exposes the truth that seeking God and reading the Bible on a regular basis help you become wiser. As the first verse said, the fear of the Lord is the beginning of wisdom. 
Now on to my last point: reading the Bible and seeking God on a regular basis gives us renewed hope each day. Let's be real here: in the world that we live in we need hope. We need to be reminded of that hope. You'd be lying if you said otherwise. While some argue that the Bible does not renew our hope, they are flatly rejecting the evidence found in God's Word. The Bible says in Jeremiah 29:11, "For I know the plans I have for you, declares the Lord, plans for welfare and not for evil, to give you a future and a hope." That is one of the many verses that show that we have a hope. We are not in this alone, and God is here with us. He has not left us. This hope that we have is unwavering. It is steadfast. As a result of this hope, "...we do not lose heart. Though our outer self is wasting away, our inner self is being renewed day by day. For this light momentary affliction is preparing for us an eternal weight of glory beyond all comparison, as we look not to the things that are seen but to the things that are unseen. For the things that are seen are transient, but the things that are unseen are eternal." -2 Corinthians 4:16-18. God gives us hope. There are many other verses that confirm my previous points, but for time's sake I will leave it there. But from the Biblical evidence provided, it is very evident that it is important and beneficial to seek the Lord on a regular basis and read His Word. Actually it is more than just important; it is vital, especially during these times. 
I hope and pray that I have provided clear, Biblical reasons for you to seek out the Truth on a regular basis. I am calling on y'all to read the Bible and seek the Lord and His will on a consistent basis. This is not only my wish; God desires you to read His Word and seek Him. But He gives us the choice. The choice is yours: will you seek Him, or live like you don't need Him?
Please Note: We moderate all reader comments, usually within 24 hours of posting (longer on weekends). Please limit your comment to 300 words or less and ensure it addresses the content. Comments that contain a link (URL), an inordinate number of words in ALL CAPS, rude remarks directed at the author or other readers, or profanity/vulgarity will not be approved.