Tuesday, March 16, 2021 @ 10:33 AM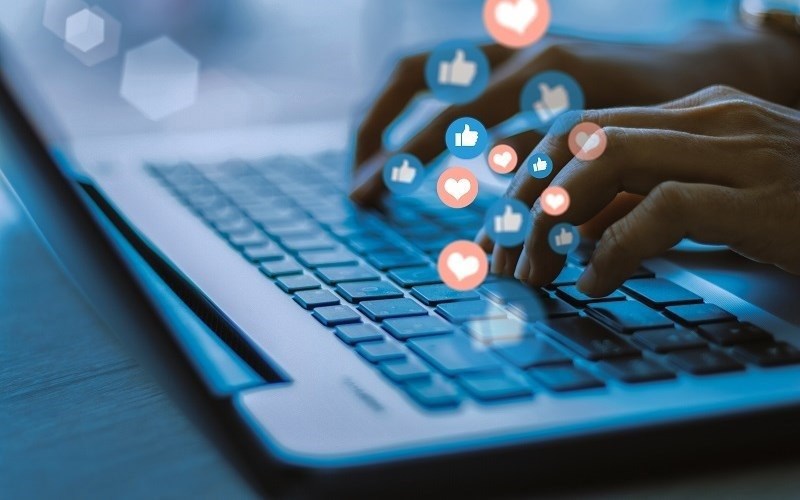 ATTENTION: Major social media outlets are finding ways to block the conservative/evangelical viewpoint. Click here for daily electronic delivery of The Stand's Daily Digest - the day's top blogs from AFA.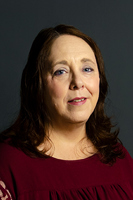 Joy Lucius
The Stand Writer
MORE
For an entire year now, I have been journaling online as a way of encouraging my family, friends, and even myself as we navigate this unprecedented time of turmoil. Maintaining this Pandemic Rx journal has been a truly eye-opening experience for me in many ways. 
First of all, I never intended to still be writing a daily entry after more than 365 days. So the self-discipline of praying and finding a new verse each day has been a good thing for me. This scriptural journey through COVID-19 not only kept me grounded in God's Word, it also demonstrated just how real God is and how much He loves us. Looking back, I can see His hand of grace and mercy in every entry. He knew what each day held, and without fail, His provisions for that new day were ready and waiting for us. And most of all, I was reminded over and over that the Bible is alive and filled with hope and life. 
Here are a few of my favorite entries from the past six weeks. 
2 Peter 3:8 
But, beloved, be not ignorant of this one thing, that one day is with the Lord as a thousand years, and a thousand years as one day. 
One year ago today, Mississippians were enjoying our last day of "normal" life. We had no idea how things would change in 24 hours. Now, I do not know about you, but this last year has seemed like 20 years in some respects – especially when it came to wondering if life would ever be normal again. In other ways, the year has flown by. And in that time, we have grown so much closer as a family. I believe this verse is very appropriate to mark this anniversary of "normal." For the truth is, we serve the one and only God, and He created time and space. For Him, time is no boundary. He is infinite and eternal. He was and is and ever will be. Therefore, let's celebrate our God as we look back over the past year. He is great and greatly to be praised! Forever and ever and ever. 
Proverbs 3:5-6 
Trust in the Lord with all thine heart; and lean not unto thine own understanding. In all thy ways acknowledge him, and he shall direct thy paths. 
If you are looking for direction in your life and wishing there was some plain and simple map of life to follow – there is! I can promise you that after almost six decades of life, I have never had a question and searched for an answer that was NOT in the Bible. It is the most prevalent, timely, realistic, and productive resource available to mankind. If you are brave enough to seek His answers, they are right there waiting for you. In fact, His ways and methods work every single time – without fail. Open your Bible and find the answers you need. Read the Word and find life! 
Isaiah 5:13 
Therefore my people are gone into captivity, because they have no knowledge: and their honourable men are famished, and their multitude dried up with thirst. 
If you think our world is as it should be, then you are delusional. We are a lost and dying society. We have been taken captive by the thoughts and beliefs of our own self-centeredness. And yet we think we are the most knowledgeable generation ever. With our delusional, self-centered superiority, we justify any and everything as long as it makes us feel good. We even hear Christians make excuses for sin by saying things like, "Just take care of yourself," or "You do you," or "Whatever makes you happy." Wait a minute! Have we forgotten that we serve God, the One who gave up everything for us? Everything! Accordingly, He calls us to do the same. So wake up, captives, before it is too late. We cannot continue to blindly serve the idolatrous god of self. It leads straight to destruction and death. 
1 John 3:1 
Behold, what manner of love the Father hath bestowed upon us, that we should be called the sons of God: therefore the world knoweth us not, because it knew him not. 
This is one of those verses that almost seems to contradict itself. On one hand, it declares that we are so blessed to be loved and identified as sons and daughters of God. Then again, it says we should not be surprised when the world does not recognize us or treat us as children of God. After all, the people of the world do not honor their own Maker! What makes us think they would honor us? But you know what? God recognizes and loves us completely. And that is true honor! So let us revel and rejoice in His love today. Hallelujah! We are His! 
Isaiah 57:19b-21 
"Peace, peace, to those far and near," says the Lord. "And I will heal them." But the wicked are like the tossing sea, which cannot rest, whose waves cast up mire and mud. "There is no peace," says my God, "for the wicked." 
There is nothing quite like sitting on a sandy beach and watching the peaceful, calming waves touch the shore over and over. But have you ever sat and watched a troubled, stormy sea? It is a frightening picture of turmoil and distress. What a fearful contrast! And that is exactly the difference in the life of a believer with a non-believer. There is no peace to be found in the tumult of life without Christ Jesus. None whatsoever. But oh the peace we find in Him. It is both free and freeing. I pray that you accept His peace today! 
Jeremiah 6:16 
This is what the Lord says: "Stand at the crossroads and look; ask for the ancient paths, ask where the good way is, and walk in it, and you will find rest for your souls. But you said, 'We will not walk in it.'" 
I don't know about you, but by the end of a regular workweek, I am usually worn out and tired. Often, even a restful weekend does not suffice to energize me for the inevitable Monday morning. Maybe, just maybe, that is because I/we have forgotten to seek the true source of rest for our weary souls. Maybe, we are simply seeking physical rest. If so, the "ancient paths" might be our answer. So this week, I challenge you. Let's open His Word, read it, seek some true rest, and then walk in it! 
Exodus 17:12 
But Moses hands were heavy; and they took a stone, and put it under him, and he sat thereon; and Aaron and Hur stayed up his hands, the one on the one side, and the other on the other side; and his hands were steady until the going down of the sun. 
At times, we all need friends like "Aaron and Hur" in our lives, someone to hold us up when our strength is almost gone, someone to make sure we finish our battle victoriously. We all want and need that kind of friend. But sometimes we forget to be that source of strength for others. Come alongside someone today. It might be a friend, a family member, or even a stranger. It might even be your pastor who needs support and strength today. Whoever it is, be there for them. Lift up their arms! Stay the course! Win the battle alongside them. Be their Aaron and Hur! 
Hebrews 12:2 
Looking unto Jesus the author and finisher of our faith; who for the joy that was set before him endured the cross, despising the shame, and is set down at the right hand of the throne of God. 
The author…and the finisher of our faith. As a writer, I know firsthand that it is one thing to say I'm a writer, but it's an entirely different matter to actually complete a story. There are days and days of lonely, hard work between the beginning and the ending of a tale. But guess what? God already knows our start from our finish, and He has authored every page. It's a good story too, a great one, actually. So take heart! Your story is not over yet, but He has finished it for you. In fact, one of the last things He said was, "It is finished." So don't give up or give in. Just keep looking to Jesus. He truly is the Author and the Finisher of our faith. He already wrote it and published it. And we are all reading it. So all you have to do is live it!
Please Note: We moderate all reader comments, usually within 24 hours of posting (longer on weekends). Please limit your comment to 300 words or less and ensure it addresses the content. Comments that contain a link (URL), an inordinate number of words in ALL CAPS, rude remarks directed at the author or other readers, or profanity/vulgarity will not be approved.