Monday, March 1, 2021 @ 8:15 AM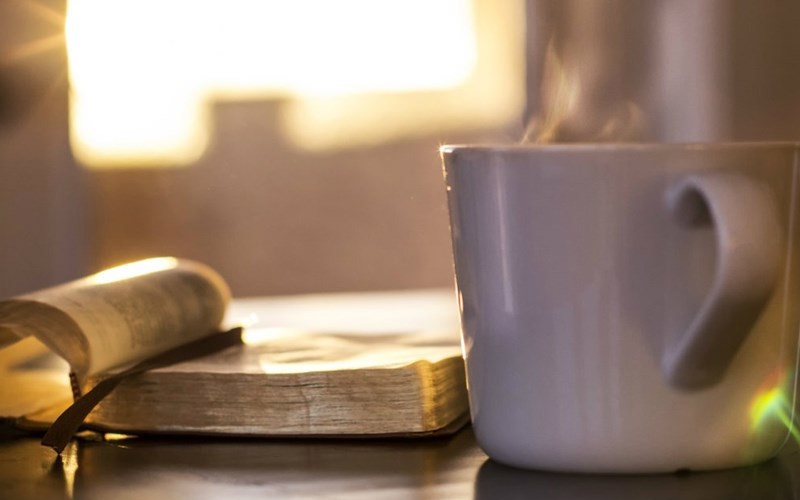 ATTENTION: Major social media outlets are finding ways to block the conservative/evangelical viewpoint. Click here for daily electronic delivery of The Stand's Daily Digest - the day's top blogs from AFA.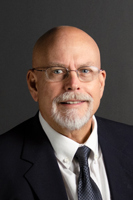 Rob Gardner
Retired AFA Staff Member
MORE
Monday
A Sunrise Is Needed
The God of Israel spoke.
The Rock of Israel said to me:
'The one who rules righteously,
who rules in the fear of God,
is like the light of morning at sunrise,
like a morning without clouds,
like the gleaming of the sun
on new grass after rain' (2 Samuel 23:3-4 NLT).
America needs a great awakening. We need the light of Christ to shine upon us. We need people to have the scales removed from their eyes. We need truth to be accepted as truth and lies to be understood as lies. We need so much in order to turn our nation around. Most of all, we need you, Lord God.
The real questions are:  Does America want to return to God? Does America want to be saved? Does America want God to be in control of our nation? Have we totally turned our backs on our heavenly Father?
Today, dear Lord, I lift up our nation. I lift up our current leadership and pray they will turn to you and away from worldly ambitions and worldly desires. Lord, I pray you will not shrink back from our nation during this critical time of new leadership in Washington, D.C. Lord, please place your hand on us. I know we are undeserving, but many years ago, your Son went to the cross for each of us. He bore our sins upon His mighty shoulders. We were undeserving of that sacrifice. Lord, help us turn from our wicked ways and back to you. May we repent of our transgressions. Let us fall on our knees and claim you as our God. Let us know you are God. Let there be no doubt of your love, mercy, and grace. Lord God, please save us from ourselves, as a nation and as a people. I pray this in the mighty and matchless name of Jesus Christ. Amen and amen.
TUESDAY
Plans and Distractions
Don't copy the behavior and customs of this world, but let God transform you into a new person by changing the way you think. Then you will learn to know God's will for you, which is good and pleasing and perfect (Romans 12:2 NLT).
If you want to find out what God has planned for you, you must turn away from the ways of this broken world that we live in; turn off the noise of distraction, and listen to Him.
Dear Lord, help us to put the distractions of this world away and open our hearts and minds to what you want for us. In your Son's mighty name, we pray. Amen.
WEDNESDAY
Choices
A tree is identified by its fruit. Figs are never gathered from thornbushes, and grapes are not picked from bramble bushes. A good person produces good things from the treasury of a good heart, and an evil person produces evil things from the treasury of an evil heart. What you say flows from what is in your heart (Luke 6:44-46 NLT).
We each can choose whether we will do good works or evil works. It's a choice we make. Sometimes these choices are made without studying the consequences of our actions. Sometimes, we even study the possible outcome and still make a bad choice.
There are many questions for each of us: What does your life's fruit look like? What are the consequences of your actions? How can we make better choices?
We are all created in the image of God. How are we representing the Most High?
We each need to look at our own fruit before we exam the fruit of others, but we must practice the exercise of being fruit examiners. We must ask God to open our eyes to OUR faults and poor, evil decisions. We also must ask Him to teach us to not make those bad choices again. All the while, we ask for grace and mercy through repentance. We must ask God to show us the "bad seed" that is being sown by our friends and family. Let us see, Lord.
Bad fruit is produced by a person with an evil heart. A good heart, as a good tree, cannot produce bad fruit.
Lord God, lead us into the knowledge of what we have sown and are sowing. Lead us and direct us, Lord, as we are incapable of producing good fruit, without you guiding our lives. I ask for your hand of guidance and correction for myself, my family, and my friends. Lord, I ask this same thing, for those who are leaders of this nation. Lord, show them the true condition of their hearts. Father God, turn our people back to you and your purpose and your design. In the mighty and matchless name of Jesus Christ, I pray. Amen.
THURSDAY
The Commandments
"You must not covet your neighbor's house. You must not covet your neighbor's wife, male or female servant, ox or donkey, or anything else that belongs to your neighbor" (Exodus 20:17 NLT).
How many times have we broken the tenth commandment? I am just stating that it is easy to start wishing, wanting, desiring, or lusting after what others have. Be careful friends. God gave us the commandments so that we have a guide to living a good life that honors God.
Thank you, Jesus, for being our sacrifice for our sin because each of us has broken most of God's commandments.
We must remember that just because Jesus paid the price for our sin, it does not give us the right to continue to live and wallow in it. When we know Jesus, we should want and do our best to live by the Ten Commandments.
Lord, your Word and your commandments are just as true today as the day you gave them to Moses. Help us to strive to live by your amazing Word. We know that we will fail in many ways and at many times, but we also know that by our repentance and acceptance of Jesus, we have the wonderful gift of salvation. Thank you Father for saving us from ourselves. We ask and pray in the mighty name of Jesus Christ. Amen.
FRIDAY
The Rock of Faith
I praise God for what he has promised; yes, I praise the LORD for what he has promised (Psalm 56:10 NLT).
I put my trust in God, not in man. His promises are like an anchor. Attach your rope to His anchor. He is the Rock on which I stand.
Dear Lord, help us to trust fully in you, relying only on you and not people or the things of this world. You are our Rock and let us build our house upon your solid foundation. In Christ's holy name. Amen.
SATURDAY
Our Brokenness Cries for Mercy
Have mercy on me, O God, because of your unfailing love. Because of your great compassion, blot out the stain of my sins. Wash me clean from my guilt. Purify me from my sin (Psalm 51:1-2 NLT).
Through God's grace and our faith, anyone can have a total life change. This is not a change that is available by worldly standards, this is an eternal change by the mercy of God. This is a change that is only made possible by Jesus Christ entering our lives. We need to thank and praise God, our merciful Father.
Wash us, cleanse us, and restore us, Lord. We are broken sinners with no hope, outside of your mercy. In Jesus' mighty name, we pray. Amen.
SUNDAY
Every Knee Will Bow
The Lord is king!
Let the nations tremble!
He sits on his throne between the cherubim.
Let the whole earth quake!
The Lord sits in majesty in Jerusalem,
exalted above all the nations.
Let them praise your great and awesome name.
Your name is holy!
Mighty King, lover of justice,
you have established fairness.
You have acted with justice
and righteousness throughout Israel.
Exalt the Lord our God!
Bow low before his feet, for he is holy!
Moses and Aaron were among his priests;
Samuel also called on his name.
They cried to the Lord for help,
and he answered them.
He spoke to Israel from the pillar of cloud,
and they followed the laws and decrees he gave them.
O Lord our God, you answered them.
You were a forgiving God to them,
but you punished them when they went wrong.
Exalt the Lord our God,
and worship at his holy mountain in Jerusalem,
for the Lord our God is holy! (Psalm 99:1-9 NLT).
God's justice should strike fear into all of our hearts. We are corrupt and breakers of the law. We all are sinners. One day we will be brought under God's judgment. Are we ready? Of course, we aren't; none of us are. We can't enter heaven without a Mediator. We are lost without Jesus as our shepherd. We are doomed without His sacrifice for our sin.
The Good News is we have all of the above. Jesus Christ is the only way to come face to face with God. Jesus is the only way to the Father. Jesus told him, "I am the way, the truth, and the life. No one can come to the Father except through me" (John 14:6 NLT).
We are saved, not because of anything we did or can do, but by what God did through His Son, Jesus Christ. Do you know Him? Isn't it time?
Our nation, and the world for that matter, can be spared destruction if we turn back to God and ask Him to take control and return us to Him being the center of all we do. If we return to Him, He will wrap His mighty arms around our country. Please pray for a great awakening so we as a nation will get on our knees and pray. I believe we should pray this verse each and every day:
Then if my people who are called by my name will humble themselves and pray and seek my face and turn from their wicked ways, I will hear from heaven and will forgive their sins and restore their land (2 Chronicles 7:14 NLT).
God has blessed us with free will as people and as a nation. Are we going to choose Him or the world?
Dear Lord, save us from ourselves. In Jesus' name. Amen.
Comments will be temporarily unavailable. Thank you for your patience as we restore this service!
Please Note: We moderate all reader comments, usually within 24 hours of posting (longer on weekends). Please limit your comment to 300 words or less and ensure it addresses the content. Comments that contain a link (URL), an inordinate number of words in ALL CAPS, rude remarks directed at the author or other readers, or profanity/vulgarity will not be approved.