Monday, March 15, 2021 @ 8:35 AM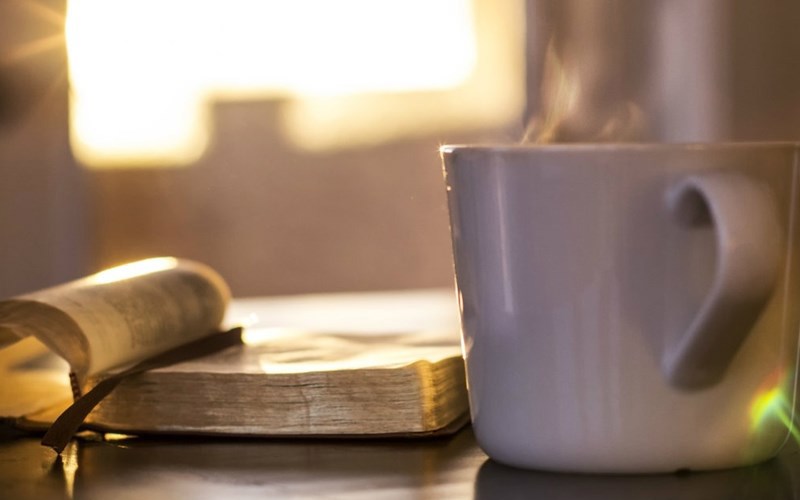 ATTENTION: Major social media outlets are finding ways to block the conservative/evangelical viewpoint. Click here for daily electronic delivery of The Stand's Daily Digest - the day's top blogs from AFA.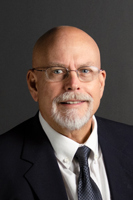 Rob Gardner
Retired AFA Staff Member
MORE
Monday
Real Joy
Give thanks to the LORD, for he is good! His faithful love endures forever (1 Chronicles 16:34 NLT).
I've got joy, joy, joy down I'm my heart! How about you? Have you found the real joy in life? The joy of a Savior who gave His life so you might live? Is the joy of Jesus Christ living in your heart?
Folks, He is the real joy. If you don't know Jesus, talk to a Christian friend, minister, or pastor. I'll bet any of these people can introduce you to our Savior. Thanks be to God!
Lord God, thank you for giving us real joy in our lives. We praise and thank you today. Amen.
Tuesday
In His Hands
Let all that I am praise the LORD; with my whole heart, I will praise his holy name. Let all that I am praise the LORD; may I never forget the good things he does for me. He forgives all my sins and heals all my diseases. He redeems me from death and crowns me with love and tender mercies (Psalm 103:1-4 NLT).
I am so thankful for what God has done in my life. How about you? He is with us, especially during the times we are struggling. He is there holding us up and carrying us on His mighty shoulders. He knows our sins and our failures much better than we do, yet He still loves us and forgives us of our transgressions when we repent and turn to Him.  Thank you, Lord.
Father, thank you for holding each of us up when we can't stand. Thank you for never leaving us. We praise you and pray in the mighty name of Jesus. Amen.
Wednesday
The World's Distractions
Temptation comes from our own desires, which entice us and drag us away. These desires give birth to sinful actions. And when sin is allowed to grow, it gives birth to death (James 1:14-15 NLT).
Don't be led away from God by the desires and lust of this world. Stay strong against Satan's lies and lures. One wrong thing in our great nation is that we have fallen into believing the lies pushed out by those with their own agendas. Use God's Word to test all things. His Word is true and perfect.
Dear Lord, help us keep our eyes focused on you. In the mighty name of Jesus, I pray. Amen.
Thursday
Why Is Worry A Part of Our Lives?
That is why I tell you not to worry about everyday life – whether you have enough food and drink, or enough clothes to wear. Isn't life more than food, and your body more than clothing? Look at the birds. They don't plant or harvest or store food in barns, for your heavenly Father feeds them. And aren't you far more valuable to him than they are? Can all your worries add a single moment to your life? (Matthew 6:25-27 NLT, Jesus talking).
When we walk with God, He provides for our needs. Please read again, it says "needs" instead of "wants." Why do we continually worry about things we have no control over? And why are we worrying if it's about something we can control?
If you have the ability to make changes, perform actions, etc., then by all means do it. Don't sit on your duff and expect God to take care of something you can fix yourself. He has given us the ability, so do it, and pray for His guidance as we go about each task.
If we are truly following Christ Jesus, then why do we worry? Are we in a relationship with our King? Are we trusting Him to provide for our needs? He does provide, here on earth and for our eternity. Ask, wait, look, and listen for His answers.
Our home is not here on earth, it's with Him in heaven. When we leave this world, we have a mansion waiting. Stop worrying, it won't add a day to your life on earth. A Christian is secure in this life and for eternity. We are good either way. Pray God will intervene on your behalf, and if He directs you to fix it, then do it.
Thank you Jesus for saving a wretch like me. Amen.
Friday
His Light Reigns
Your word is a lamp for my feet, a light on my path (Psalm 119:105 NIV).
In tough times, we must look very hard for a glimmer of hope. I know that is really difficult to do when we are struggling for a break. But, during times of trouble, we have God who is standing beside us with His mighty arms held out for us to run into.
God is shining His light, we must search for that glimmer, that single ray, that faint pin-hole of light. It's there, He is there. That light is the Light of the World, Jesus Christ. Jesus has never left us and never will.
No matter our trouble, no matter how far we have run from Him and His truth, He is ready to pull us out of our darkness and onto His path of righteousness.
My question to each of you today is, what are you waiting for? When you are in a valley, isn't it time to come to the terms that you can't do this thing called life, without Him? Isn't it time you give up your heavy sack of burdens and take on His cross? It is much lighter and much easier to carry. Isn't it time to get on God's path and not the path of the world?
Thank You Father God for not giving up on us. Amen.
Saturday
Hearing and Doing
This same Good News that came to you is going out all over the world. It is bearing fruit everywhere by changing lives, just as it changed your lives from the day you first heard and understood the truth about God's wonderful grace (Colossians 1:6 NLT).
How do you think the Good News of Jesus Christ gets to others? It just doesn't happen. It doesn't happen through osmosis. We are commissioned to take this message to all that will listen.
Folks, get out there and share with others what Jesus has done for you. You don't have to be a theologian or a Bible scholar, just tell them "your story". That is what God has asked us to do.
Just do it! Someone needs to hear it. It could change their life forever. An eternal change through the amazing mercy and grace of Jesus.
Lord God, thank You for giving us a job for your kingdom. I pray that each of your children will be hearers and doers of your Word. Amen.
Sunday
No Room for Satan
So humble yourselves before God. Resist the devil, and he will flee from you (James 4:7 NLT).
Now more than ever. Walk humbly with our God. No matter what happens, the devil can't stand where Jesus reigns.
Thank you, Lord.
Father God, remind us that we can't, but you certainly can. We pray this in Jesus' mighty name. Amen.
Comments will be temporarily unavailable. Thank you for your patience as we restore this service!
Please Note: We moderate all reader comments, usually within 24 hours of posting (longer on weekends). Please limit your comment to 300 words or less and ensure it addresses the content. Comments that contain a link (URL), an inordinate number of words in ALL CAPS, rude remarks directed at the author or other readers, or profanity/vulgarity will not be approved.