Monday, March 8, 2021 @ 7:45 AM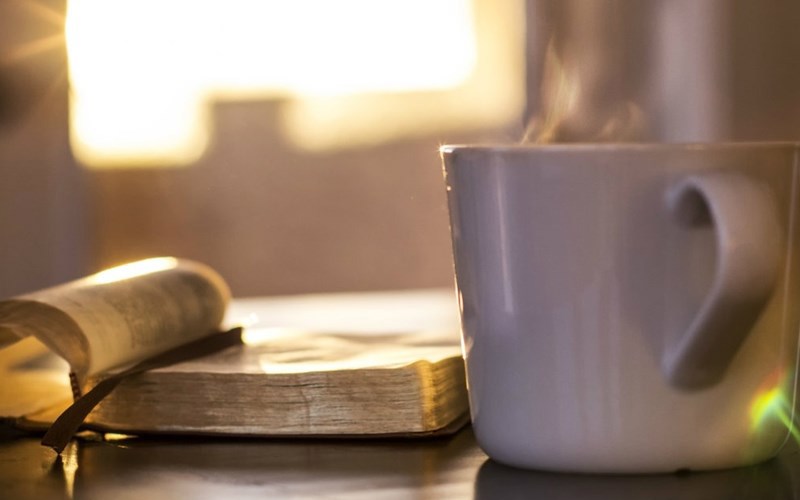 ATTENTION: Major social media outlets are finding ways to block the conservative/evangelical viewpoint. Click here for daily electronic delivery of The Stand's Daily Digest - the day's top blogs from AFA.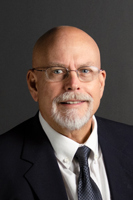 Rob Gardner
Retired AFA Staff Member
MORE
Monday
God Has Provided
I wait quietly before God, for my victory comes from him. He alone is my rock and my salvation, my fortress where I will never be shaken (Psalm 62:1-2 NLT).
No matter how bad things are or how bad they get, know God has already provided victory for us, through His Son, Jesus Christ. Thanks be to God!
Dear Lord, let us feel your mighty hand on us as we go through the trials of this life. I ask in the name of your Son and our Savior, Jesus Christ. Amen.
Tuesday
Every Day is a Gift
Don't worry about anything; instead, pray about everything. Tell God what you need, and thank him for all he has done. Then you will experience God's peace, which exceeds anything we can understand. His peace will guard your hearts and minds as you live in Christ Jesus (Philippians 4:6-7 NLT).
God has something special for you to do today. Give the day to Him. Trust in Him and be thankful.
Heavenly Father, we praise your mighty name. Thank you for loving us more than we deserve. Amen.
Wednesday
Survival
Dear brothers and sisters, when troubles come your way, consider it an opportunity for great joy. For you know that when your faith is tested, your endurance has a chance to grow. So let it grow, for when your endurance is fully developed, you will be perfect and complete, needing nothing (James 1:2-4 NLT).
When we are up to our chin in problems and all things seem to be going the wrong way, we can trust in God. By having faith in Him and trusting in Him, we will survive the trials and tribulations of life.
After all, when God is for us who can stand against us? We also need to focus on the fact God didn't cause the problems we are facing, but He will surely use these bad times to draw us closer to Him. Thanks be to God.
Dear Lord, help us to let you do the "heavy lifting" in our lives. We understand you are with us and will never leave us, but sometimes it's hard to see you through the fog of life's problems. Please Lord, help us to know you have our backs. We ask in the mighty name of Jesus. Amen.
Thursday
Family Leadership
But as for me and my family, we will serve the LORD (Joshua 24:15d NLT).
Fathers, we should look at how we are leading our children. If we are not leading them to a God-centered life, we need to make some changes immediately. When we lead our children away from God's path, we are moving them in a very dangerous and destructive direction. How we lead them will determine whether we put them on a positive path for life or a path filled with problems and destruction.
Lord God, help men step up and be real men. Drive us to lead our families to you. Help us to live a God-fearing life, honoring you with each step. Lord, this world is broken and the family unit has been devastated, we ask for you to bring our families back together and help men become who you created them to be. Lord, hear our pleas and come to our aide. We ask and pray in the mighty and matchless name of Jesus. Amen.
Friday
Stand Firm, We Are at War
What shall we say about such wonderful things as these? If God is for us, who can ever be against us? (Romans 8:31 NLT).
We are at war, a spiritual war. We must never back down from exclaiming the truth of God. Stand firm. Be strong. Get off the fence. Remember, there isn't a safe place when you are straddling a fence. It's God's way or the world's way. Will you choose God's way every time?
The battle is not always easy, but it is impossible without God. Remember it is war, not tiddlywinks.
"Victorious warriors win first and then go to war, while defeated warriors go to war first and then seek to win."
Every day is a battle, some day's it might be a physical battle, but every day is a spiritual battle (Ephesians 6:10-17).
Lord God, help us to stand firm and fight the battle set before us. Help us to go into the battle with you leading the way. When it gets intense, let us rest in your mighty hand. Lead us and direct us and help us to be willing to follow you. We ask in the mighty name of Jesus. Amen.
Saturday
More Than We Deserve
You gave them authority over all things." Now when it says "all things," it means nothing is left out. But we have not yet seen all things put under their authority (Hebrews 2:8 NLT).
God has given us far more than we deserve. We are all blessed. When things are going great, we should thank God and enjoy the blessing. When things are going bad, we should thank God and look for what He will show us during this trial. It is in the valleys of life where God draws us closer to Him.
Be blessed and know you are loved by a wonderful Creator!
Lord God, we are so blessed by your love, mercy, and grace. We are undeserving of such favor. Father, thank you for calling us worthy. We praise your mighty name and pray and give thanks in the name of Jesus. Amen.
Sunday
Dereliction of Duty
For the word of God is alive and powerful. It is sharper than the sharpest two-edged sword, cutting between soul and spirit, between joint and marrow. It exposes our innermost thoughts and desires (Hebrews 4:12 NLT).
The United States Code Title 10, Section 892, Article 92 describes the offense of dereliction of duty that applies to soldiers in all branches of the U.S. military. The charge can be bought against a service member who has willfully refused to perform his duties or follow a given order or has incapacitated himself in such a way service duties cannot be performed.  
As a minister of the gospel, I would be a dereliction of my duty to not proclaim God's Word and His truth to all who will listen. God's Word can sting and hurt when it touches the hearts of those that are living sin-filled lives. For that matter, when our loved ones are living sin-filled lives, it's very hard to not condone their choices and that makes us enablers for their sin. We become "sin's friend".
There is nothing easy about being in the position to exclaim God's truth especially when those who need to hear it have no desire to hear it. We also can fall into the devil's trap that "we are sinners", so what right do we have to judge someone.
Brothers and sisters, we aren't judging, we are exclaiming God's truth. Judgment is all in God's hands, but if we love those who are living in an unrepentant lifestyle, they need to be told the truth by someone who loves them.
Telling people truth will bring the wrath of hell on you, so be ready. You will become the "bad person," and you will be called a hater, etc. It's part of the ploy of those who are defiant to God's Word and His truth. Speaking truth isn't fun, but it is the right thing to do if we love those who need to hear it.
Truth needs to be told. When you share God's truth with someone, I ask you, proclaim His truth in love. That is the Christian way. That is the way Christ spoke and we should emulate Him. Be ready for the slings and arrows, when you speak truth, but know that it's not you that they are really mad at but it's God. Rely on the power of God through His Word.
Lord, direct our words and our path to be in alignment with yours. Let us move out of your way. I pray that you would use us for your glory. Help us to be bold. Help us to be kind. Help us to love those that are lost in sin. Lord, open the hearts and the minds of those that need truth, that they might hear your message. In Jesus' mighty name. Amen.
Comments will be temporarily unavailable. Thank you for your patience as we restore this service!
Please Note: We moderate all reader comments, usually within 24 hours of posting (longer on weekends). Please limit your comment to 300 words or less and ensure it addresses the content. Comments that contain a link (URL), an inordinate number of words in ALL CAPS, rude remarks directed at the author or other readers, or profanity/vulgarity will not be approved.