Monday, April 5, 2021 @ 8:40 AM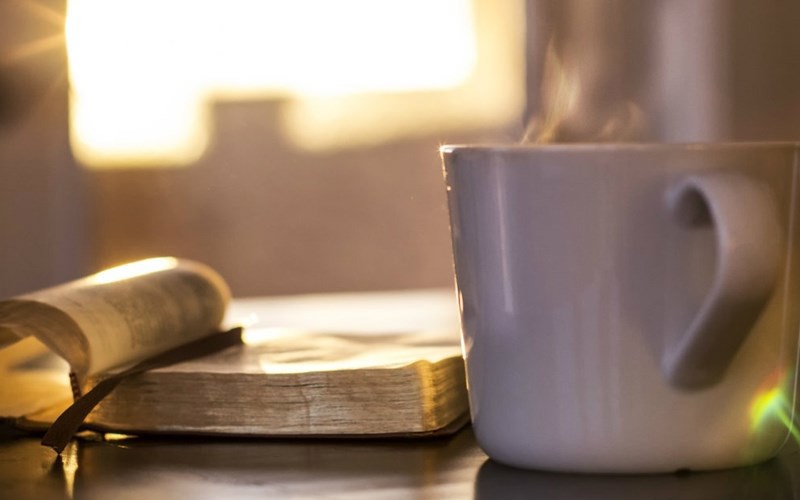 ATTENTION: Major social media outlets are finding ways to block the conservative/evangelical viewpoint. Click here for daily electronic delivery of The Stand's Daily Digest - the day's top blogs from AFA.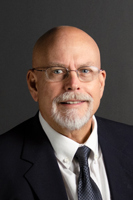 Rob Gardner
Retired AFA Staff Member
MORE
Monday
My Sheep
Jesus replied, "I have already told you, and you don't believe me. The proof is the work I do in my Father's name. But you don't believe me because you are not my sheep. My sheep listen to my voice; I know them, and they follow me. I give them eternal life, and they will never perish. No one can snatch them away from me, for my Father has given them to me, and he is more powerful than anyone else. No one can snatch them from the Father's hand. The Father and I are one" (John 10:25-30 NLT).
Do you know Jesus? Is He guiding you as your shepherd? Are you listening to Him and following His path?
If you aren't following Him, you are living a life that won't end well. Your choices of what and who you follow have eternal consequences. If you are following Christ, nothing can snatch you from His hands.
Thank you, Lord, for giving us the way to our heavenly Father. Jesus Christ is the way, the truth, and the life. No one comes to the Father except through Him. Praise God from whom all blessings flow. Amen.
Tuesday
The Storm Will Pass
So be truly glad. There is wonderful joy ahead, even though you have to endure many trials for a little while. These trials will show that your faith is genuine. It is being tested as fire tests and purifies gold – though your faith is far more precious than mere gold. So when your faith remains strong through many trials, it will bring you much praise and glory and honor on the day when Jesus Christ is revealed to the whole world (1 Peter 1:6-7 NLT).
In today's Scripture, Peter is reflecting on how precious our faith is but also how our faith will be put to the test, over our lifetime.
Sometimes we need to be reminded that the storms of life will pass, and our true blessing is staying strong in our faith in Jesus Christ. After all, no matter what happens in this world, it's not the end of the story. Those that know and have faith in Jesus also know this world is not our eternal resting place. Those in Christ may look forward to heaven.
Father God, we praise you and thank you for sending Jesus to save us from ourselves. Father, your plan is perfect, and we hope and pray that all of our friends and family members understand your amazing grace for their lives. May all who read this devotional search and find Christ Jesus as their Savior. It is in His name we pray, amen.
Wednesday
Heavy Heart
But those who trust in the Lord will find new strength.
They will soar high on wings like eagles.
They will run and not grow weary.
They will walk and not faint (Isaiah 40:31 NLT).
Sometimes, we get news we just don't want to hear. Sometimes, God's plan isn't what we want it to be. Sometimes there is a loss that seems impossible to deal with. Sometimes, we have to understand that through trials and loss, God makes us stronger than we can imagine. Sometimes, our faith is rocked and we are tested to the brink of despair. Sometimes, after many years of diligent prayer, we see God's will was not our will.
Sometimes, we just have to cry. Sometimes, we must realize we are humans and have no control over things God is in control of. Sometimes, we just need to trust in our Creator. Sometimes, there aren't words. Sometimes...
But God is God ALL of the time.  He is not a sometimes God. Those who have trusted in Him will soar to new heights. Those that know Jesus will never taste the bitterness of death. Those that are walking with Christ on this earth, will walk eternally with Him in heaven.
No matter what we go through, we can trust God is in control, and He will pull us through the fire. Be strong and trust in Him. He has never failed you and will never fail you. He is God and He loves you. Remain faithful, God will always be faithful to you.
Father God, help us to give all our problems to you. Help us to lay down our burdens at the foot of your cross. Lord, You tell us your yoke is easy to bear, and the burden you give us is light. Help us Lord to fully trust in you. We ask this in the mighty name of Jesus and by the power of the Holy Spirit. Amen.
Thursday
It Begins With Trust
The instructions of the Lord are perfect,
reviving the soul.
The decrees of the Lord are trustworthy,
making wise the simple.
The commandments of the Lord are right,
bringing joy to the heart.
The commands of the Lord are clear,
giving insight for living (Psalm 19:7-8 NLT).
Step 1 - Trust God's instructions
Step 2 – Trust His Decrees
Step 3 – Trust His Commands
Step 4 – Trust His Clarity
Step 5 – Trust in His Word as being truth
With our trust in the fact that God is who He is, we now see how much we need Jesus. We see our inability to be in the presence of God, without a Mediator. We see how broken we are and how much we need Jesus to cover our brokenness. We see a God who lifts our Savior from death to life. We see our God as He is – Creator and loving Father. We see our God as righteous. We see our God as sovereign.
Lord God, thank you for being who you are: God of all! In the mighty name of Jesus, we praise you, Father. Amen.
Friday
His Will
In the beginning God created the heavens and the earth. The earth was formless and empty, and darkness covered the deep waters. And the Spirit of God was hovering over the surface of the waters. Then God said, "Let there be light," and there was light. And God saw that the light was good. Then he separated the light from the darkness" (Genesis 1:1-4 NLT).
There is nothing too big for our God. Give Him all of your problems, needs, and desires. He is able. There is nothing too big or too small He can't fix. Just remember to pray in His will, not ours.
Dear Lord, your will: nothing more, nothing less, nothing else. Amen.
Saturday
Two Choices
(Jesus speaking)
Look! I stand at the door and knock. If you hear my voice and open the door, I will come in, and we will share a meal together as friends (Revelation 3:20 NLT).
C.S. Lewis wrote "the door to hell is locked on the inside". Lewis suggested, the inhabitants of hell are there by their own consent. Hell is a place of self-exile.
Jesus knocks. We make a choice.  Christ is chasing us. He wants us to open that door and let Him in. He allows free will to choose, and we do. 
Your decision determines your destination of heaven or hell. Unlock that door while you can.
Father God, open the hearts and minds of the lost and let there be a tremendous outpouring of men and women running to the arms of Jesus. I pray many will open the door today. I pray, in the mighty name of our Savior, Jesus Christ. Amen.
Sunday
Our Everything
So humble yourselves under the mighty power of God, and at the right time he will lift you up in honor (1 Peter 5:6 NLT).
We must realize God is everything we are not.
Father God, thank you for being God. Thank you for your creation. Thank you for every mountain you created and every valley you placed on our earth. Thank you for life. Father, you created a perfect man, and man chose to fall into sin and brokenness. Father, thank you for Jesus. Thank you for saving your broken creation and giving us a chance to have a relationship with you through our Savior, Jesus Christ. Lord God, you are amazing. Help us to humble ourselves and realize who you are God, and we are your children. Help us to serve you and to serve each other. Help us to be more like Jesus today than we were yesterday. It is in His mighty name we pray. Amen.
Comments will be temporarily unavailable. Thank you for your patience as we restore this service!
Please Note: We moderate all reader comments, usually within 24 hours of posting (longer on weekends). Please limit your comment to 300 words or less and ensure it addresses the content. Comments that contain a link (URL), an inordinate number of words in ALL CAPS, rude remarks directed at the author or other readers, or profanity/vulgarity will not be approved.