Monday, May 17, 2021 @ 8:50 AM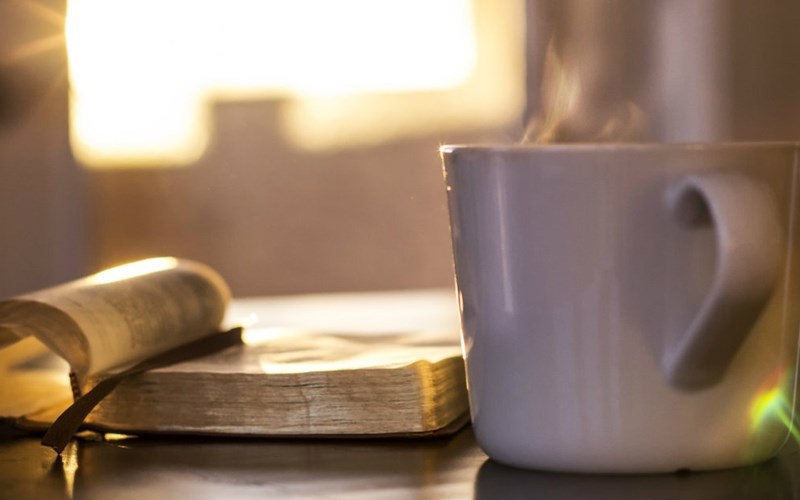 ATTENTION: Major social media outlets are finding ways to block the conservative/evangelical viewpoint. Click here for daily electronic delivery of The Stand's Daily Digest - the day's top blogs from AFA.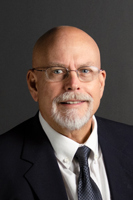 Rob Gardner
Retired AFA Staff Member
MORE
Monday
Take It Back!
Take control of what I say, O lord, and guard my lips (Psalm 141:3 NLT).
How many times have words left our lips, and we knew we shouldn't have said them? Folks, once the words come out of our mouths, it is too late to pull them back.
I pray God will direct my every word and yours as well.
Words matter.
Father God, let us think before we speak. Remind us of your amazing love, mercy, and grace so we don't spew hurtful, deceitful, vulgar, oppressive words from our lips. These are not a reflection of your goodness, so let it be squelched. Help us, Lord. May your righteousness reign in our lives and through our spoken word. I ask in the mighty and powerful name of Jesus. Amen.
Tuesday
Washed by the Blood
So we have stopped evaluating others from a human point of view. At one time we thought of Christ merely from a human point of view. How differently we know him now! This means that anyone who belongs to Christ has become a new person. The old life is gone; a new life has begun! And all of this is a gift from God, who brought us back to himself through Christ. And God has given us this task of reconciling people to him (2 Corinthians 5:16-18 NLT).
Our lives are changed by a changed heart. What we once were is not who we are now. This change is not by anything we have done or could do but by the power of God through His Son, Jesus Christ.
Jesus took our sins to the cross and was sacrificed for them there. Thanks be to God.
Sin is the root cause of our destruction, as a nation and as a person. Our sins are what ultimately crucified Jesus. Each of us is held individually responsible for his or her portion.
Isn't it time to put your sin on the cross and start living the life God designed you to live? Start living for Jesus Christ. It's your decision. I pray you make the choice for a better way of life with Him. Life change is available by the power of Jesus.
Do you want real change in your earthly life? Are you tired? Are you weary? Real change is available. Isn't it time to open your heart to Jesus? Jesus changes our current life, but He also opens the narrow gate into heaven for our eternal life.
Don't you want a fresh start in life and a secure home in heaven? Only you can answer that question.
Lord God, thank you for giving us a way to a better life, now and for eternity. In the name of our Savior, we pray. Amen.
Wednesday
Through The Muck
This High Priest of ours understands our weaknesses, for he faced all of the same testings we do, yet he did not sin. So let us come boldly to the throne of our gracious God. There we will receive his mercy, and we will find grace to help us when we need it most (Hebrews 4:15-16 NLT).
I'm so thankful we have Savior who came to earth and left His throne to save us from ourselves! Without His love, mercy, and grace, we would be doomed to an eternity of separation from God, in other words, hell.
But because of His kindness, we are saved through our faith in Jesus Christ. We can now approach the throne of God with confidence, not because of what we have done, but by what Jesus did for us. We are not capable, but He is totally capable.
Lord God, thank you for saving us from ourselves. We are helpless without you and your saving mercy, grace, and love. Amen.
Thursday
A Goal in Life
May the Lord lead your hearts into a full understanding and expression of the love of God and the patient endurance that comes from Christ (2 Thessalonians 3:5 NLT).
We are challenged to love others as Christ loves us. That, my friends, is a very high standard to meet.
Without Christ living in us, it is next to impossible. But with Christ in us, it is not only possible but a very obtainable goal.
Shouldn't we come closer to Jesus and be His disciples, loving and ministering to a lost and dying world.
Thanks be to God for changing us from the inside out!
Lord God, help us to be more like you today than we were yesterday. Amen.
Friday
God Is Busy
For God is working in you, giving you the desire and the power to do what pleases him. (Philippians 2:13 NLT).
He never ever gives up on us. God is always faithful. He is doing a work in your life right now. All you must do is turn to Him and give Him a chance to complete His work.
How do I know? He did a work in me.
Thank you, Lord, for saving a wretch like me. Amen.
Saturday
Word Exchange
Prove by the way you live that you have repented of your sins and turned to God (Matthew 3:8 NLT).
Do you feel remorse when you get caught doing something, and you know it's wrong? Do you truly take responsibility for your actions?  Or are you just sorry you got caught? Or do you truly feel the guilt of your actions, vowing to do your best to not do that same thing again?
Now, what if that something you were doing is called sin by God? Is the feeling of remorse the same as the act of repentance?
You can be remorseful in conjunction with being driven to repentance, but to reach the point God wants us to reach, we must repent. We must turn and do our best not to commit that same indiscretion again. It's that desire to ask forgiveness, to repent, and to turn from that sin that God hopes to see in us. God smiles when we agree with Him, follow, and obey.
Yes, we may stumble again, but we are not living in that sin. The process begins again…sorrow, repentance, and the goal to "go and sin no more" like Jesus told the woman caught in the act of adultery (John 8:11).
Lord, help us to see how broken we are and that no matter how sinful we live, you are waiting on us to repent and come to you. We praise you and thank you for Jesus, our Lord and Savior. Amen.
Sunday
Trust In the Rock
Trust in the LORD always, for the LORD GOD is the eternal Rock (Isaiah 26:4 NLT).
Are you trusting in God at all times while navigating life's curves? Let's face the fact that life has many ups and downs. We are humans with bodies that break down. We get sick. We get well. We live. We die. It's part of life.
Are you thanking God not only in the good times but also trusting Him when times are bad? He provides the Rock of our salvation, Jesus Christ! Thanks be to God!
Lord God, we come to you in prayer and praise. We ask you to heal the sick, enable the lame to walk, heal the broken-hearted, and give us strength to meet the needs of this day. Father, we also come to you in praise for all you have done, are doing, and will do in our lives. Lord God, we give you our lives, our hearts, and our minds. Lead us today and direct our path. Father God, your will; nothing more; nothing less; nothing else. Amen.
Comments will be temporarily unavailable. Thank you for your patience as we restore this service!
Please Note: We moderate all reader comments, usually within 24 hours of posting (longer on weekends). Please limit your comment to 300 words or less and ensure it addresses the content. Comments that contain a link (URL), an inordinate number of words in ALL CAPS, rude remarks directed at the author or other readers, or profanity/vulgarity will not be approved.