Monday, June 14, 2021 @ 01:11 PM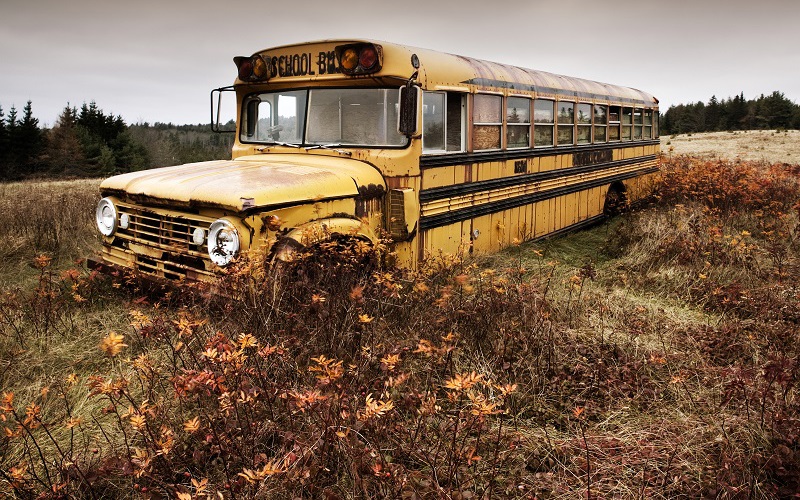 ATTENTION: Major social media outlets are finding ways to block the conservative/evangelical viewpoint. Click here for daily electronic delivery of The Stand's Daily Digest - the day's top blogs from AFA.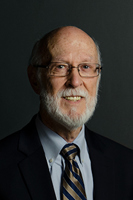 Randall Murphree
The Stand (Print) Editor
MORE
"On one of my first field trips out with a group of students," writes high school teacher Aaron Ferguson, "I filled up the bus with the wrong kind of fuel. The bus had a diesel engine, and I filled it with gasoline. It did not take long for the engine to cough and wheeze and spit out black smoke from the tailpipe. Eventually, the bus died. That was not one of my better days." 
I feel his pain. Don't you? Haven't we all been there? I certainly have. More times than I wish to recall, none of which I wish to confess at the moment. I've had access to the right information, the wisdom. (Hey, it's a diesel engine!) Yet I totally failed to apply that wisdom properly. 
Well, one confession. When I first went away to college, one thing I knew I would miss was a piano on which to express my ups and downs, my frustrations, and my praises to God. I wasn't led to study music for a career, but I thought I'd take private piano lessons for fun – no credit. That would give me access to a piano when I needed some "music therapy" on campus. It was a no-brainer, a hobby, no hard discipline, no pressure. 
The first session with my piano instructor unsettled me a bit. He was stern. Straightforward. Serious. He did not play piano (pun intended). At my second lesson, he outlined my hours-in-studio each day plus additional study material on theory and history. It became clearer; piano was to be "enjoyed" not by mere sprinkling, but only in full immersion. 
On my calendar were algebra, chemistry, and English composition. Plenty to keep me busy. Private piano lessons? I was a pioneer of cancel culture before the phrase surfaced in current pop jargon. (Footnote confession: I occasionally sneaked into a piano studio late in the night or wee hours of the morning for a therapy session.) 
It was a classic fail. I had all the "wisdom," all the information I needed to travel Piano Lesson Lane. So I sped off down that road without restraint. I could have considered where the road might lead. But no, I was too eager to slow down and consult the map again.  
Ferguson's folly – and my own – reminds me of the emphasis on wisdom in the Old Testament book of Proverbs. Note the attention to wisdom and understanding and applying wisdom in these nuggets from the mother lode of pure gold Proverbs: 
… incline your ear to wisdom,
And apply your heart to understanding (2:2, NKJV). 
Wisdom is the principal thing;
Therefore get wisdom.
And in all your getting, get understanding (4:7, NKJV). 
Incline your ear and hear the words of the wise,
And apply your heart to my knowledge (22:17, NKJV). 
Ferguson is a history teacher at Christian Heritage Academy in Del City, Oklahoma. He is a man with an overt and deep love for our nation. His research, experience, and insights led him to pen The Liberty Pyramid: The Founders' Framework. It is a perceptive and powerful small volume in which he illustrates with concise clarity how this principle – the gap between wisdom and its application – has led to the spiraling nosedive of our nation's moral character. 
To complement his text, the author created a simple pyramid that does, indeed, illustrate the Founding Fathers' framework for the new republic. He quotes the founders liberally, for example, Benjamin Franklin's declaration that "only virtuous people are capable of freedom. As nations become corrupt and vicious, they have more need of masters." Is that a shadow of where we're headed?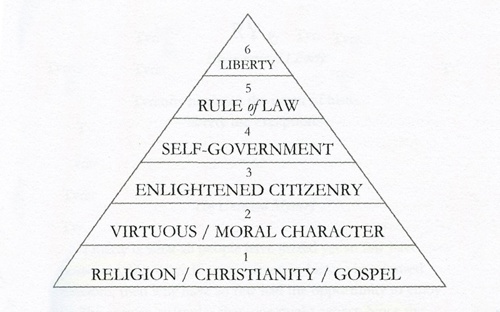 The beauty of The Liberty Pyramid is Ferguson's cogent expressions of his own insights in plain language. His prose is compelling, espousing deep truths discerned by a man who has studied, supported, and committed himself to the nation's biblical foundations. 
"Why is virtue or morality important in society?" he asks. "Imagine sinful men who are at liberty to do whatever they want. A free society full of sinners who are free to sin is not a picture of liberty, but of tyranny." 
As an educator, he insists, "[E]ducation alone is not enough. An intelligent person without a moral compass will be a danger to society." 
And in a powerful metaphor, he parallels the condition of the republic with his diesel engine dilemma: 
The American republic is like a bus that requires a certain kind of fuel or citizen to operate as intended. Sadly, the government-run school system in America is not producing citizens who understand America. Graduates don't know or understand what it takes to perpetuate the liberty they enjoy. Instead, they have been indoctrinated with a socialist worldview, a dependency on government "care." When the education system produces the wrong kind of fuel (or citizen) for the bus, the bus or republic will eventually sputter and die. 
Ferguson's own pithy proverb summarizes the point of The Liberty Pyramid: "Liberty is a gift of God, but the responsibility of men." His challenge is who among us will take up the responsibility to restore liberty in our land? What Christ followers are willing to arm themselves with wisdom, understanding, and application? 
Think on it again: Liberty gift of God, responsibility of men.
Please Note: We moderate all reader comments, usually within 24 hours of posting (longer on weekends). Please limit your comment to 300 words or less and ensure it addresses the content. Comments that contain a link (URL), an inordinate number of words in ALL CAPS, rude remarks directed at the author or other readers, or profanity/vulgarity will not be approved.