Monday, June 14, 2021 @ 7:46 AM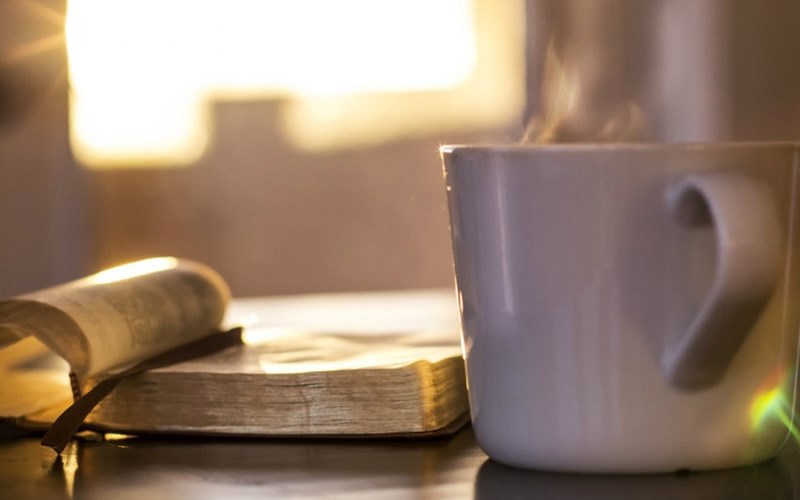 ATTENTION: Major social media outlets are finding ways to block the conservative/evangelical viewpoint. Click here for daily electronic delivery of The Stand's Daily Digest - the day's top blogs from AFA.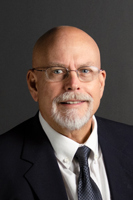 Rob Gardner
Retired AFA Staff Member
MORE
Monday
God's Positioning System (GPS)
The Lord says, "I will guide you along the best pathway for your life.
I will advise you and watch over you" (Psalm 32:8 NLT).
So, life is going great, there are no clouds on the horizon, so it's easy to follow God's path for your life, right? Have you ever just thought because you are a proclaimed Christian you can just go about and do what "you" want to and with no repercussions?
God gives us a map (His Word), His GPS, and directions for our lives. As we begin to follow that set of coordinates, a little temptation appears ahead of us. We start varying from our compass settings and our direction changes. The next thing we know, we are knee-deep in the mud and mire and muck of sin.
At this point in our lives, it's time to do as Job did and ask God to examine our lives and show us what and where we have gone astray.
Let God weigh me on the scales of justice,
for he knows my integrity.
If I have strayed from his pathway,
or if my heart has lusted for what my eyes have seen,
or if I am guilty of any other sin,
then let someone else eat the crops I have planted.
Let all that I have planted be uprooted. (Job 31:6-8 NLT)
If we are guilty, we must reap the consequences of our mistakes. Judgment and justice will come, but we are not in it alone. God is with us, and He will bring us through whatever we must endure. Just because we claim Jesus as our Savior, doesn't mean we won't sin, be tempted, or have many earthly problems. On the contrary, being a Christian puts us in the cross-hairs of the devil's armament.
What being a Christian means is keeping our eyes focused on Jesus and knowing we have a Mediator sitting at God's right hand. Being a Christian is tackling the tough problems we are dealt with and knowing we have a Savior who is on our side. Being a Christian is realizing we are all broken sinners who need a Savior. Being a Christian is knowing we can't continue to live in unrepentant sin, and we must confess our sin and ask God for forgiveness. Being a Christian is knowing we are forgiven.
Being a Christian is knowing it is in Christ who we can put our faith. Being a Christian is having a personal relationship with our Lord and Savior, trusting Him, following Him, and having faith in Him. Being a Christian is much more than I can ever type in a devotion.
For you are my hiding place;
you protect me from trouble.
You surround me with songs of victory.
Interlude
The Lord says, "I will guide you along the best pathway for your life.
I will advise you and watch over you.
Do not be like a senseless horse or mule
that needs a bit and bridle to keep it under control" (Psalm 32:7-9 NLT).
Father God, thank you,  Lord, for saving us from ourselves. We are so undeserving of your gift of salvation, but you love us so much you provide grace for everyone who comes to you, proclaiming you as Lord as we repent of our sins. I praise you, Father, for your continued love, mercy, and grace, Amen.
Tuesday
Trust
Jesus shouted to the crowds, "If you trust me, you are trusting not only me, but also God who sent me (John 12:44 NLT).
How many times do we stop trusting in the promises of Jesus?
When we stop trusting Him, we also fail to trust God, our Father.
Remember God is faithful and trustworthy. Never recant your faith in His Son or His promises.
Thank you, God, for being faithful and trustworthy, even when we aren't. In the mighty name of Jesus, I ask and pray. Amen.
Wednesday
Your Reflection
For we are God's masterpiece. He has created us anew in Christ Jesus, so we can do the good things he planned for us long ago (Ephesians 2:10 NLT).
Go look in the mirror, what do you see?
I tell you what you see is God's perfect creation. It's you. He made you. He loves you, no matter what you have done and where you have been.
Jesus comes to us as we are, but loves us too much to leave us as we are.
This, friends, is the power of the Holy Spirit, working in each of us to mold and shape us into the masterpiece God created. Accepting Christ and repenting of our sins is the beginning of a great relationship. Each of us is a work in progress, a masterpiece of our Creator!
Lord God, thank you for loving us. Thank you for saving us from sure damnation and an eternity without you. By the blood of Jesus and your love, mercy, and grace we are saved. Help us to repent and turn from our sins and come to you in thanksgiving and praise. It is by the mighty and matchless name of your Son, Jesus Christ, we pray. Amen.
Thursday
Our Commission
The Lord gave this message to Jonah son of Amittai: "Get up and go to the great city of Nineveh. Announce my judgment against it because I have seen how wicked its people are." But Jonah got up and went in the opposite direction to get away from the Lord. He went down to the port of Joppa, where he found a ship leaving for Tarshish. He bought a ticket and went on board, hoping to escape from the Lord by sailing to Tarshish (Jonah 1:1-3 NLT).
Are we doing what God has commissioned us to do? Are we going where He wants us to go? Or are we running in the opposite direction from where He has told us to go? Are we like Jonah? Or are we standing on the truth of God's Word? Are we watering it down so we will be liked and make people feel good about the sin they are wallowing in?
Running away from God's directions didn't work out very well for Jonah. If we don't follow God's commands for our lives, it won't for us either. Just sayin'!
We know where Jonah ended up. It took the belly of a big fish to make him want to repent. Where are you going to end up? Is it going to take a situation like Jonah had to get your attention? Think about it.
Father, you have given us a course to follow. Help us to follow your plan and not attempt to design our own plan of action. We pray in the mighty name of Jesus, Amen.
Friday
Our Ultimate Help
"I look up to the mountains —
does my help come from there?
My help comes from the LORD,
who made heaven and earth!" (Psalm 121:1-2 NLT).
In our times of trouble, when no friend is there, we can look to the heavens for an answered prayer.
Thank you, Lord. Amen!
Saturday
Love & Respect
Dear friends, since God loved us that much, we surely ought to love each other. No one has ever seen God. But if we love each other, God lives in us, and his love is brought to full expression in us(1 John 4:11-12 NLT).
Love others. Respect others. This doesn't mean we should love or respect what they do or their lifestyle.
We are called to love and respect them as a creation of our God and as a person, but condoning their sin is not what we are called to do. We are called to show others how to live a godly life while showing love and respect to them as a person.
We are all broken. We are all sinners. The big difference is when followers of Christ sin, we come under conviction and are called to repentance. That is a big difference.
Dear Lord, help us to "go and sin no more" and help us to live a God-glorifying life. In Jesus' name, I pray. Amen.
Sunday
Our Roots
Let your roots grow down into him, and let your lives be built on him. Then your faith will grow strong in the truth you were taught, and you will overflow with thankfulness (Colossians 2:7 NLT).
If we build our lives on the values of this world, our lives will wash away without a lasting legacy.
If we build our lives on the Rock of our Savior, all of heaven's glory will be our legacy.
Thank you, Father, for sending us the Rock, the anchor for our souls. His name is Jesus and in His mighty name we give praise and lift up our prayers. Amen.
Editor's Note:  The gospel is the good news and is a gift from God to those who seek Him. See here for more information.