Tuesday, June 22, 2021 @ 09:48 AM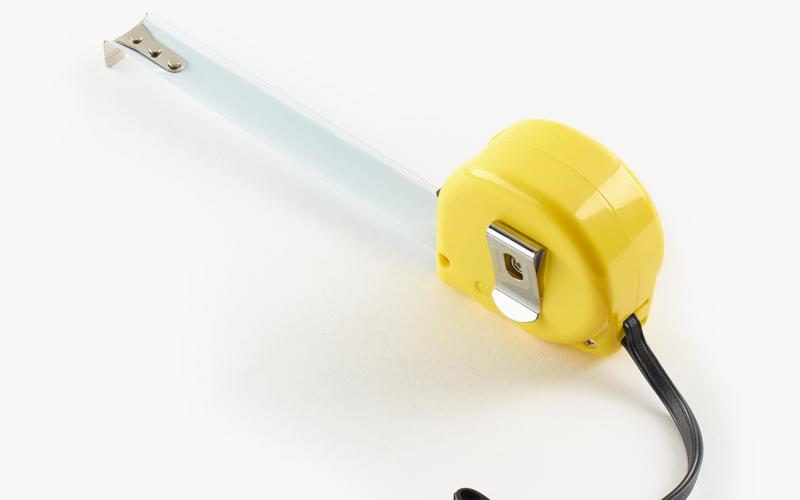 ATTENTION: Major social media outlets are finding ways to block the conservative/evangelical viewpoint. Click here for daily electronic delivery of The Stand's Daily Digest - the day's top blogs from AFA.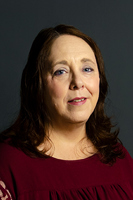 Joy Lucius
The Stand Writer
MORE
One year, some folks at Canada's Lee Valley Tools decided to play a little April Fool's gag by creating a blank, retractable tape measure. But the joke was on them because customers loved it.
Now called the Story Tape and available online for purchase, it gives parents a wonderful way to measure, mark, and tell the story of their child's growth on a permanent and easily storable surface. For such a mobile society, the Story Tape sure beats marking growth on a doorframe that cannot always be carried along with families when moving from one home to the next.
Teachers love them, too. They can use pencils or washable markers on the Story Tape for numerous tasks with multiple students, then erase and start over with another class assignment. Carpenters and craftsmen also love the Story Tape, especially when measuring or laying out tasks on curved surfaces.
I've heard it said that joy is the true measure of success. If that's the case, then the Story Tape is immeasurably successful. After all, it started out as a joke, but now, a lot of parents, teachers, and carpenters joyfully buy it for a whole different story.
Reading about the blank Story Tape reminded me of another story my pastor often tells us about God's invisible measuring stick.
Basically, the moral of his story is that God measures our love for Him by the way we love "the least of these" rather than the way we love the most cherished person in our life.  In essence, the person we love the least is the true measure of our real love.
What if that were truly the case? What if the demonstration of our "least love" was the only measurement God is recording on His Story Tape? If so, that measurement might be lacking.
After all, it is easy to love those close to us – our spouses, parents, children, and friends. But how do we treat people who are difficult, moody, unforgiving, or even hateful? What about that one particular neighbor who never has a kind word to offer and complains constantly? Or what about the family member who holds grudges, gossips, or bears false witness against us?
Furthermore, how do we respond to people who are poor, dirty, disheveled, and smelly? Do we walk right by that homeless individual? Do we try to avoid people who are constantly needy or in need? Is it easier to simply turn away than it is to address those needs?
And bring it on down closer to your own heart. Who is the one person that you would love to avoid at all costs? The one who drives you nuts? Yes, what if that person is the measuring stick by which God measures your love for Him?
Uh-oh, that's a sad story we might want to keep from being told.
But whether we realize it or not, the story of our love for God is being told continually through our actions, our reactions, and even our lack of action. We are a living story.
And one day, our story will be retold. But the question remains as to what kind of story others will tell of us after we are gone from their lives.
The Story Tape of our lives will ultimately depend on whether we choose to love the least of these as Jesus instructed in Matthew 25:40:
The King will reply, 'Truly I tell you, whatever you did for one of the least of these brothers and sisters of mine, you did for me.
Will we choose to obey our Savior's instructions, no matter how hard that command is in real life? Can we love unselfishly as one of my Christian heroes, Corrie ten Boom, did when faced with a person who did not deserve her love or forgiveness?
Corrie and other members of her family had been imprisoned by the Nazis for hiding Jews during World War II. In fact, she survived but her father and sister did not.
This particular incident happened in 1947, a few years after the Holocaust, during the time when Corrie was traveling around and telling her story of faith to churches around the world.
While speaking one day in a church within the bombed-out city of Munich, Germany, Corrie told the listeners, "When we confess our sins, God casts them into the deepest ocean, gone forever."
She felt such compassion for the listeners who were so openly broken and defeated, and she could see they wanted to believe her words so desperately. And that was when it happened.
A man came toward her, the very guard who had so evilly mistreated her and her sister Betsie at Ravensbruck concentration camp, the place where her precious sister had slowly but surely died from the harsh conditions of the camp.
The guard did not even remember her specifically but he extended his hand to Corrie and asked for her forgiveness.
"You mentioned Ravensbruck in your talk. I was a guard in there," he said. "But since that time, I have become a Christian. I know that God has forgiven me for the cruel things I did there, but I would like to hear it from your lips as well."
He reached out his hand again and asked once more, "Will you forgive me?"
Corrie wanted to scream and rage. She also wanted to retract her glib words of promised forgiveness from God. How could He or this man expect her to simply forgive it all in one moment of time?
But Corrie knew that was exactly what God required of her. So she prayed for God to help her for she knew she could not do so on her own. By faith, she extended her trembling hand and trusted God to help her do the rest.
She recounted that when her hand touched the hand of her oppressor, instantly, a healing warmth began to flood her body and brought tears to her eyes. With true conviction, she said, "I forgive you, brother! With all my heart!"
As the two of them stood there with hands locked, Corrie said it was the most intense manifestation of God's love she ever experienced in her life.
Imagine! A former captive forgiving her captor – and experiencing the absolute perfect love of God in the process.
Now, the reality is, we may not have to ever face the Nazi guard who tormented our loved ones. But we do have to face people who have hurt us just as deeply.
Whether it is the aftermath of a devastating divorce, the horrible memories of child abuse, or even just the hateful, cutting words of a friend, all of us will have to make a choice one day to love (or not love) the unlovable ones in our lives.  
When that day comes, think about Corrie ten Boom and think about Lee Valley Tools' Story Tape. And remember, that the true test of our love for God might just be measured by our love for "the least of these."
Please Note: We moderate all reader comments, usually within 24 hours of posting (longer on weekends). Please limit your comment to 300 words or less and ensure it addresses the content. Comments that contain a link (URL), an inordinate number of words in ALL CAPS, rude remarks directed at the author or other readers, or profanity/vulgarity will not be approved.