Thursday, July 22, 2021 @ 12:26 PM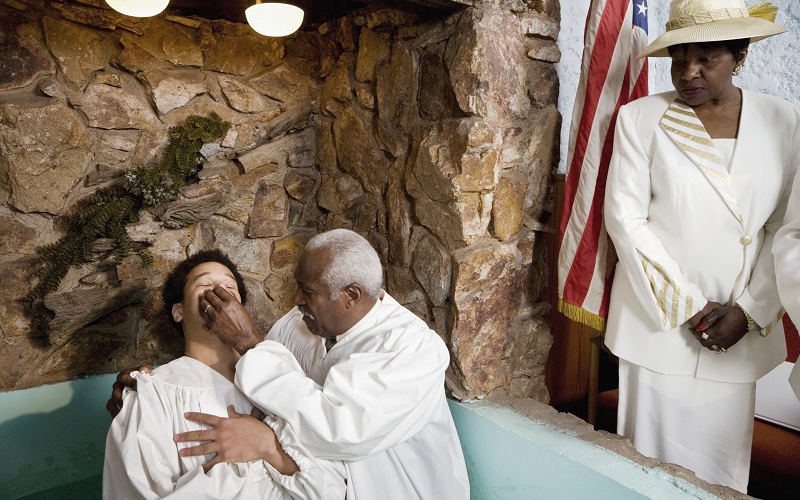 ATTENTION: Major social media outlets are finding ways to block the conservative/evangelical viewpoint. Click here for daily electronic delivery of The Stand's Daily Digest - the day's top blogs from AFA.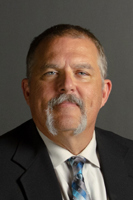 Dr. Ray Rooney, Jr.
Digital Media Editor
MORE
[A]ll the families of the nations shall worship before you (Psalm 22:27).
Those who read blogs on The Stand probably don't need to be convinced that the propensity of the modern American church is to accommodate cultural mores rather than attempt to transform them. Said propensity seems to be a direct and intentional result of the religious leadership of the American church.
Almost every church now seems to have parishioners who side with culture on keeping prayer out of school, believing that God used evolution as the instrument of creating mankind, affirming homosexuality as a spiritually and physically healthy lifestyle, and that open borders and complete amnesty for illegal immigrants is in America's best interests and biblical to boot.
Many have given up on transforming culture and have adopted an accommodation approach because arguments from progressives in culture and religion seem persuasive. They seem to make sense. If we allow prayer in school it offends the separation of church and state (not to mention some might want to pray to Satan!). Evolution is scientifically settled science [not by a long shot but that is the way it's presented]. As to homosexuality, God could never be against any kind of love. And open borders is all about compassion.
These arguments only make sense from a cultural and anthropological context. When framed within a biblical context/worldview you get a totally different outlook [see Acts 17:10-12].
All of these issues are addressed in the Bible but it takes a yearning for truth and a willingness to both find and apply it no matter who says what. It has become quite easy to simply trust the leaders and fall in line (accommodation) rather than study, make waves, and fight the good fight (transformation).
Now to the subject of this blog: love of country.
Churchgoers across the nation are hearing both from the culture and even their own religious leaders that there is something inherently wrong with loving America. The patriots who birthed this nation have been raked over the proverbial coals going so far as calling them a bunch of bigoted white nationalists. It's become commonplace for athletes to take a knee or even turn their backs on the flag during the playing of the national anthem. And right on cue, we hear our religious leaders say that patriotic songs and even the American flag itself have no place in our church sanctuaries. Also right on cue are the accommodators in the pew acknowledging just how right the culture and religious leaders are.
Not so fast.
The notion that love of country (patriotism/nationalism) is somehow antithetical to Christianity and the kingdom of God is uninformed rubbish.
However, let me say from the outset that the love of anyone or anything that preempts one's love for God is flat out idolatry (making it a transgression of the first commandment):
You shall have no other gods before me (Exodus 20:3).
So, if your principal form of self-identification is your nationality, you are wrong and in trouble with God (just as the person whose primary self-identification is their sexuality is wrong and in trouble with God). But neither should you love yourself, your spouse, your children, your vocation, etc. more than you love God. It's not impossible to keep God first and foremost while also loving your family, your job, and your country at the same time.
Below are four passages from the Bible that will help those who want to continue to love their country do so without shame or guilt. (Just don't love it more than God).
Then Abram fell on his face. And God said to him, "Behold, my covenant is with you, and you shall be the father of a multitude of nations. No longer shall your name be called Abram, but your name shall be Abraham, for I have made you the father of a multitude of nations. I will make you exceedingly fruitful, and I will make you into nations, and kings shall come from you (Genesis 17:3-6).
Three times (that is a significant number) Abraham and "nations" are linked together. The first time we see that nations are the consequence of the covenant between God and Abraham. The second time we see God claiming responsibility for making the nations and the third time nations are identified as the fruit of the covenant.
The concept that nations are the flawed creation of the sin-laden mind of man is simply not true. The birth of nations came from the mind of God and was considered (by God) to be indicative of the blessing and fruitfulness of being in covenant with Abraham. A world without nations is alien to the Bible now and in the future (as we will soon see).
When the Son of Man comes in his glory, and all the angels with him, then he will sit on his glorious throne. Before him will be gathered all the nations, and he will separate people one from another as a shepherd separates the sheep from the goats (Matthew 25:31-32).
It is more than interesting that Jesus does not say that everyone would be gathered to be separated. He says "all the nations" would be gathered and then people would be separated into two groups. It seems to me that if the whole concept of nations was somehow antithetical to His kingdom He would have dropped the reference entirely. Why even mention "nations" if the sifting process is only about people? Actually, "nations" and "people" are almost synonymous in the passage. Nations are gathered and people are separated. But it is also accurate to say that people are being gathered and nations are being separated. Aren't we already familiar with this? Whenever the prophet cried out "Hear, O Israel…" don't we understand that God was using the prophet to address the people of a particular nation?
After this I looked, and behold, a great multitude that no one could number, from every nation, from all tribes and peoples and languages, standing before the throne and before the Lamb, clothed in white robes, with palm branches in their hands, and crying out with a loud voice, "Salvation belongs to our God who sits on the throne, and to the Lamb!" (Revelation 7:9-10).
It is important to note that this is a vision of God in heaven. And in heaven, apparently, people do not shed the distinctiveness of their language, their race, or their nationality. Again, if nationality was somehow an unimportant or even unsavory aspect of humanity why would it surface in a description of a heavenly crowd? Why not just say something more generic like "I saw people from everywhere on earth"?
And finally:
Then the angel showed me the river of the water of life, bright as crystal, flowing from the throne of God and of the Lamb through the middle of the street of the city [New Jerusalem]; also, on either side of the river, the tree of life with its twelve kinds of fruit, yielding its fruit each month. The leaves of the tree were for the healing of the nations (Revelation 22:1-2).
This is a big one. Get the time frame here. This is after the Great Tribulation. It is after the Second Coming. It is after the millennial reign of Christ. It is after the Great White Throne judgment. It is after the passing away of "the first heaven and the first earth" (see Revelation 21:1). And it is after New Jerusalem descends "out of heaven from God" (Revelation 21:2).
The tree of life will provide for the healing of the nations in the new heaven and earth.
Nations are from God. They are utilized by Him to bring about His will. And they will never go away.
To suggest that loving your country or having a national flag in your sanctuary is somehow offensive to Creator and Sustainer of all nations is simply uninformed rhetoric.
Please Note: We moderate all reader comments, usually within 24 hours of posting (longer on weekends). Please limit your comment to 300 words or less and ensure it addresses the content. Comments that contain a link (URL), an inordinate number of words in ALL CAPS, rude remarks directed at the author or other readers, or profanity/vulgarity will not be approved.