Monday, July 12, 2021 @ 7:45 AM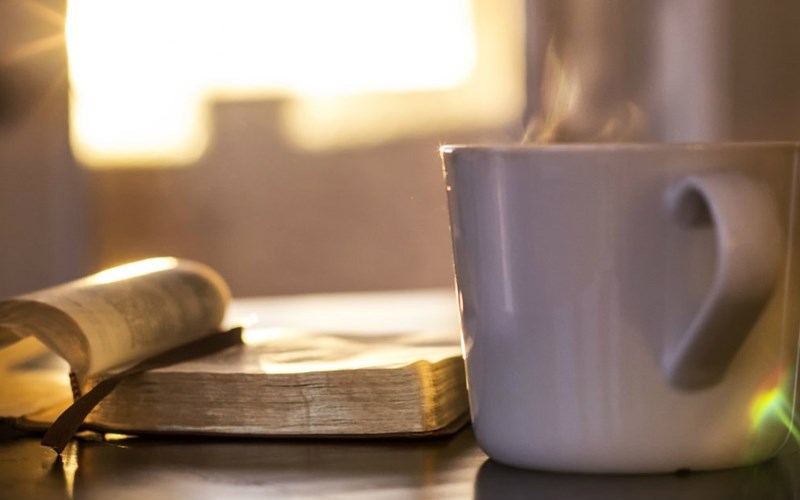 ATTENTION: Major social media outlets are finding ways to block the conservative/evangelical viewpoint. Click here for daily electronic delivery of The Stand's Daily Digest - the day's top blogs from AFA.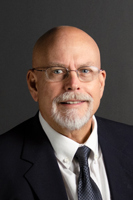 Rob Gardner
Retired AFA Staff Member
MORE
Monday
Prayer Time
Are any of you suffering hardships? You should pray. Are any of you happy? You should sing praises. Are any of you sick? You should call for the elders of the church to come and pray over you, anointing you with oil in the name of the Lord. Such a prayer offered in faith will heal the sick, and the Lord will make you well. And if you have committed any sins, you will be forgiven (James 5:13-15 NLT).
I cherish my prayer time each day. It is the time I have open chats with my Daddy God. In this time, I do my best to listen to His correction, His guidance, and His desires for me.
I also praise His holy name and thank Father God for all that He is doing in and through my life.
I spend a lot of time in intercessory prayer, praying for all my friends and family. We are all broken and struggling in life. We need to lift each other up during these prayer sessions.
I hope that each of you takes a special time each day to talk with Him. This is the one time that we truly have that personal relationship with God, our Father. It's one-on-one time. He hears our every plea. Don't take that lightly. The Creator of all things is listening, and He is speaking truth into our lives. It is so important – pray and listen.
Thank you, Lord, I praise your holy name. Thank you for listening to my wants, desires, and needs. Thank you for answering my prayers – whether it is yes, no, or not yet. I can trust your answers. Thank you, Father. Thank you! I pray and give thanks to you. I ask and pray in the mighty name of your Son, Jesus Christ. Amen.
Tuesday
Do You Feel Lucky?
"...You gave them authority over all things."
Now when it says "all things," it means nothing is left out. But we have not yet seen all things put under their authority (Hebrews 2:8 NLT).
God has given us far more than we deserve. We are all blessed. When things are going great, we should thank God and enjoy the blessing. When things are going bad, we should thank God and look for what He will show us during this trial. It is in the valleys of life where God draws us closer to Him.
Do you just feel lucky or do you know Jesus? Therein lies a big difference.
We are blessed far more than we deserve, Lord. Help us to know the love and power of having you live in our hearts. Lord, help us to know we are loved by you, our wonderful Creator and Savior! It is in the mighty and matchless name of Jesus we pray. Amen.
Wednesday
Exposed
For the word of God is alive and powerful. It is sharper than the sharpest two-edged sword, cutting between soul and spirit, between joint and marrow. It exposes our innermost thoughts and desires. Nothing in all creation is hidden from God. Everything is naked and exposed before his eyes, and he is the one to whom we are accountable (Hebrews 4:12-14 NLT).
God's Word is as perfect today as it was when it was written. His Word is inerrant. His Word is true and trustworthy. His Word is not only comforting but it cuts, deep into our souls. His Word challenges us to have faith and believe in Him.
There isn't anything hidden from God. We can pretend He doesn't see our nastiness but that just is not the case. We cannot hide. Are we really prepared to stand in front of His throne? Do we have Jesus on our side as our Counselor?
Dear Lord, Father God, thank you for the saving grace of your Son, Jesus Christ. Without Jesus, we would have to stand alone before your great throne. I'm so thankful for Jesus and His sacrifice. He truly stands with us and claims us as His. He accepts us as we are, but will never leave us as we are. I pray all people will believe in Him, confess their sins with repentance and humility. All who claim Jesus as their Savior will be changed from the old torn and stained sinner to a new creation in Christ. We are truly washed clean by the amazing blood of Jesus Christ. Thank you, Lord. Thank you. Thank you. I praise you and give my humble self to you as your servant. In Jesus' mighty and matchless name. Amen. 
Thursday
Never Give Up
Therefore, since we are surrounded by such a huge crowd of witnesses to the life of faith, let us strip off every weight that slows us down, especially the sin that so easily trips us up. And let us run with endurance the race God has set before us. We do this by keeping our eyes on Jesus, the champion who initiates and perfects our faith. Because of the joy awaiting him, he endured the cross, disregarding its shame. Now he is seated in the place of honor beside God's throne. Think of all the hostility he endured from sinful people; then you won't become weary and give up. After all, you have not yet given your lives in your struggle against sin (Hebrews 12:1-4 NLT).
Folks, the temptation of sin rears its ugly head against everyone. No one is exempt. It's part of living a broken life in a broken world. BUT we have a cure for sin, and His name is Jesus Christ. We can have a new life through Jesus. We can be dead to sin by accepting Christ and be granted a new and better life today and everlasting life when this old body dies.
How do we attain a new life? We do this by coming to the saving grace of our Lord. We confess Jesus as Lord, believe He is the Son of God, and repent of our sin – all while knowing we are surrendering ourselves to Him, His laws, and His commands.
So brothers and sisters, don't be weary, God already did the "heavy lifting" for us. All we must do is walk with Him. He will give us the endurance we need to run the race and His strength to claim the prize. Jesus is our Savior, our King, and our Lord. Thanks be to God!
Lord God, let the blind see and the deaf hear how Jesus Christ is Lord of all. We praying in His mighty name. Amen.
Friday
Our Trustworthy Father
Let us hold tightly without wavering to the hope we affirm, for God can be trusted to keep his promise (Hebrews 10:23 NLT).
If we can trust in anything in life, it is the promises of God. He is righteous and does not waiver. He is sovereign.
Thanks be to God, our heavenly Father. Praise Him! Amen! 
Saturday
All the Answers
O Lord, our Lord, your majestic name fills the earth!
Your glory is higher than the heavens.
You have taught children and infants
to tell of your strength,
silencing your enemies
and all who oppose you.
When I look at the night sky and see the work of your fingers —
the moon and the stars you set in place —
what are mere mortals that you should think about them,
human beings that you should care for them?
Yet you made them only a little lower than God
and crowned them with glory and honor.
You gave them charge of everything you made,
putting all things under their authority —
the flocks and the herds
and all the wild animals,
the birds in the sky, the fish in the sea,
and everything that swims the ocean currents.
O Lord, our Lord, your majestic name fills the earth! (Psalm 8:1-9 NLT).
Our Creator, the Creator of all things, loves us and has a plan for us. Do we think we have a better solution for our problems than God has for us? Are we seeking His presence and direction for our goals? Are we searching for His truth in our broken existence? Are we giving Him our problems and praising Him in our successes?
Our God is able. Are we willing to give ourselves and our problems to Him, fully? Are we praising Him through our trials and celebrating with Him on the mountaintop? I will repeat, our God is able.
Dear Father God, help us not to look to man for the answers but instead look to you. Help us, Father, to trust and have faith, even when things look bleak. Dear Lord, open the eyes of those who deny you and bring your lost sheep back into your fold. Father, help us to glorify you in our daily lives, so that many might see your amazing grace. I ask and pray in the mighty and matchless name of Jesus. Amen.
Sunday
The Tell-Tale Heart
And then he added, "It is what comes from inside that defiles you. For from within, out of a person's heart, come evil thoughts, sexual immorality, theft, murder, adultery, greed, wickedness, deceit, lustful desires, envy, slander, pride, and foolishness. All these vile things come from within; they are what defile you" (Mark 7:20-23 NLT).
We must examine ourselves by the overflow of our hearts. By looking at how we act and live, our hearts will be exposed. We also have a right and a calling to examine others by their actions (fruit inspectors).
We are to first examine ourselves and make corrections in our own lives, then we can help others to see their destructive behavior. By self-examination, we can come to terms with our sinful and broken lives, which enables us to help others, to see the need for Jesus in their hearts. By total heart change, we come closer to God's design and plans for our lives.
Dear Lord, help us to correct our own failings before we try to help others. Help change and shape our hearts to match your heart. Lord, we also must come alongside our brothers and sisters and help them walk a life that follows you. Father God, lead us and direct us by your Word and the prompting of the Holy Spirit. We pray this in the mighty and matchless name of Jesus. Amen.
(Editor's Note:  "God Has a Gift for You" that is the good news that restores the broken relationship we have with Him because of sin.  Read here for more.)
Comments will be temporarily unavailable. Thank you for your patience as we restore this service!
Please Note: We moderate all reader comments, usually within 24 hours of posting (longer on weekends). Please limit your comment to 300 words or less and ensure it addresses the content. Comments that contain a link (URL), an inordinate number of words in ALL CAPS, rude remarks directed at the author or other readers, or profanity/vulgarity will not be approved.