Monday, August 2, 2021 @ 8:20 AM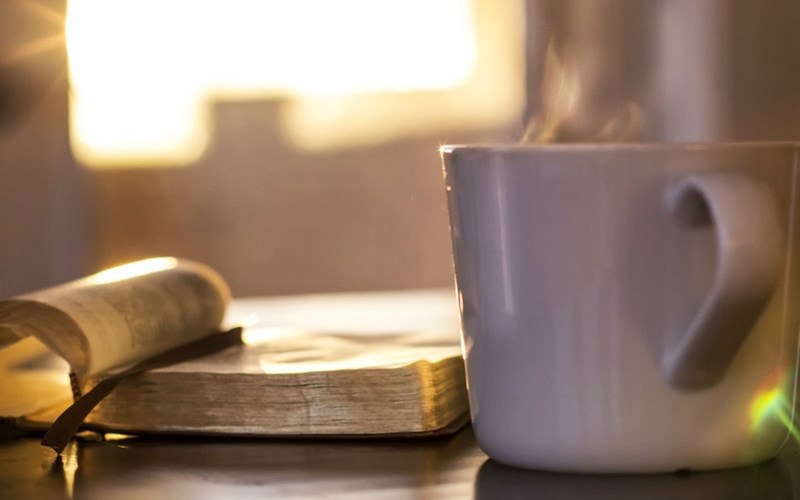 ATTENTION: Major social media outlets are finding ways to block the conservative/evangelical viewpoint. Click here for daily electronic delivery of The Stand's Daily Digest - the day's top blogs from AFA.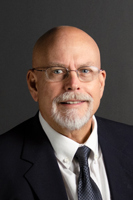 Rob Gardner
Retired AFA Staff Member
MORE
Monday
The Storms of Life
When the storms of life come, the wicked are whirled away, but the godly have a lasting foundation (Proverbs 10:25 NLT).
Everyone is going through something in their lives. It might be a sickness, weakness, loss, depression, or something like a summer thunder bumper or a full-fledged tornado. Everyone is dealing with issues, problems, and sometimes disasters.
As we deal with others today, please be mindful of that possibility. We never know what they might be experiencing.
Father God, help us to be loving and kind when we are subjected to agitation or even anger from others. Let us not be abused by them but help us to be understanding since we don't know what is happening in their lives. It could be that they need Jesus, or it could be that they are just covered up in anxiety and oppressed by life's problems. Dear Lord, help us to be your people who pray for those who are struggling with life. Also, Father, I pray for myself as I know I struggle with junk in my life. I'm no different than anyone else. I also pray for my friends and my adversaries because we all need you, Lord. Without you, we are doomed in this life and also for eternity. Father God, lead us and direct us down your path to holiness. We pray this in the mighty and matchless name of Jesus Christ. Amen.
Tuesday
What Are You Seeking?
The one thing I ask of the Lord –
the thing I seek most –
is to live in the house of the Lord all the days of my life,
delighting in the Lord's perfections
and meditating in his Temple.
For he will conceal me there when troubles come;
he will hide me in his sanctuary.
He will place me out of reach on a high rock.
Then I will hold my head high
above my enemies who surround me.
At his sanctuary I will offer sacrifices with shouts of joy,
singing and praising the Lord with music (Psalm 27:4-6 NLT).
May we all seek God more today than yesterday. May we long to live in the house of the Lord now and for eternity. May we realize that God surrounds us and protects His children. His mighty hand is continually on us always. May we understand the vastness of His love and His will for our lives. May we hold our heads high as members of the body of Christ. May we truly understand no one can come against us because God is for us. May we each sing praises and worship God fully and totally.
Father God, bring us back to a full relationship and awareness of you. Let us feel your presence in our daily lives. Let us see you, Father God, as our eternal, wonderful, and loving Father. We praise your name and pray in the mighty name of your Son, Jesus Christ. Amen and amen.
Wednesday
Saved By Grace
We believe that we are all saved the same way, by the undeserved grace of the Lord Jesus" (Acts 15:11 NLT).
One morning more than a year ago as I was standing at the coffee pot at work, a friend and I began discussing God's love and how He uses us for His glory. My friend told a story about getting into heaven. I won't attempt to tell the story in this devotion, but basically, it boiled down to the fact that no matter how much we work for God's kingdom or how good we are, our earthly Christian works will not get us through heaven's gate. We are saved only by the love, mercy, and grace of God.
But God is so rich in mercy, and he loved us so much, that even though we were dead because of our sins, he gave us life when he raised Christ from the dead. (It is only by God's grace that you have been saved!) For he raised us from the dead along with Christ and seated us (Ephesians 2:4-6 NLT).
Folks, we should strive to do good work for God's kingdom, but we are saved only through His grace with faith. Our faith should manifest in good works, but His grace is the reason we are saved. Read James 2:14-26
God saved you by his grace when you believed. And you can't take credit for this; it is a gift from God (Ephesians 2:8 NLT).
Dear Lord God, thank you for your amazing grace. Without you pouring out your grace on us through your Son, Jesus Christ, we could never walk on the streets of gold with you. Help us to remember to do good works as an example of being a follower of Christ, but remind us that we are not saved by our good deeds but by your amazing grace. We praise your holy name, Lord God. We ask and pray in the mighty and matchless name of Jesus. Amen.
Thursday
Truth, Correction, and Admonishment
"Don't be fooled into thinking that you will never suffer because the Temple is here. It's a lie! Do you really think you can steal, murder, commit adultery, lie, and burn incense to Baal and all those other new gods of yours, and then come here and stand before me in my Temple and chant, 'We are safe!' – only to go right back to all those evils again? Don't you yourselves admit that this Temple, which bears my name, has become a den of thieves? Surely I see all the evil going on there. I, the Lord, have spoken!" (Jeremiah 7:8-11 NLT).
In today's passage, God is speaking through His prophet, Jeremiah. This is a potent and stinging admonishment from our God. We all need this reminder regularly.
 We are all broken. We each need a Savior.
God knows we are broken. He knows we are vile sinners. He knows we are unable to have a relationship with Him due to our sinful existence. He has a solution. Jesus Christ.
It's up to each of us to accept God's gift and come to repentance and fall into the arms of our Lord. This decision is the most important decision that a person will ever make. Decide wisely.
Dear Lord, humble us and bring us to you. I ask and pray in Jesus' name. Amen.
Friday
Soul-Filled Peace
The Lord gives his people strength.
The Lord blesses them with peace (Psalm 29:11 NLT).
What do you do when you realize that God has blessed you far more than you deserve, yet you still can't get peace in your soul?
The only answer is turning to Jesus. He has all the answers. Rely on Him because the peace you are seeking is only found in and through Him.
Thank you, Lord, for hearing our pleas and prayers! Amen!
Saturday
Call On God...First
O Sovereign LORD! You made the heavens and earth by your strong hand and powerful arm. Nothing is too hard for you! (Jeremiah 32:17 NLT).
Sometimes we forget to call on God first. We try to solve problems by ourselves. If we call on Him first and if it is His will, He will work with us to bring closure to whatever we are going through.
 Call on His hand of help first. Remember He loves you.
Dear Father God, your will – nothing more, nothing less, and nothing else. Amen.
Sunday
Hide and Seek
[Jesus speaking]
"Seek the Kingdom of God above all else, and live righteously, and he will give you everything you need.
"So don't worry about tomorrow, for tomorrow will bring its own worries. Today's trouble is enough for today," (Matthew 6:33-34 NLT).
God doesn't hide from those who seek Him. In fact, His blessings are poured out on those who seek to find Him and those that attempt to live righteously, according to His Word. God doesn't hold back from supplying the needs of His children.
So, today's question is, "Why are you holding back from giving your lives, hearts, and souls to God?"
Lord God, help us to trust in you. You are God. Thank you, Lord, for loving us. Amen and amen.
Comments will be temporarily unavailable. Thank you for your patience as we restore this service!
Please Note: We moderate all reader comments, usually within 24 hours of posting (longer on weekends). Please limit your comment to 300 words or less and ensure it addresses the content. Comments that contain a link (URL), an inordinate number of words in ALL CAPS, rude remarks directed at the author or other readers, or profanity/vulgarity will not be approved.