Tuesday, August 31, 2021 @ 10:47 AM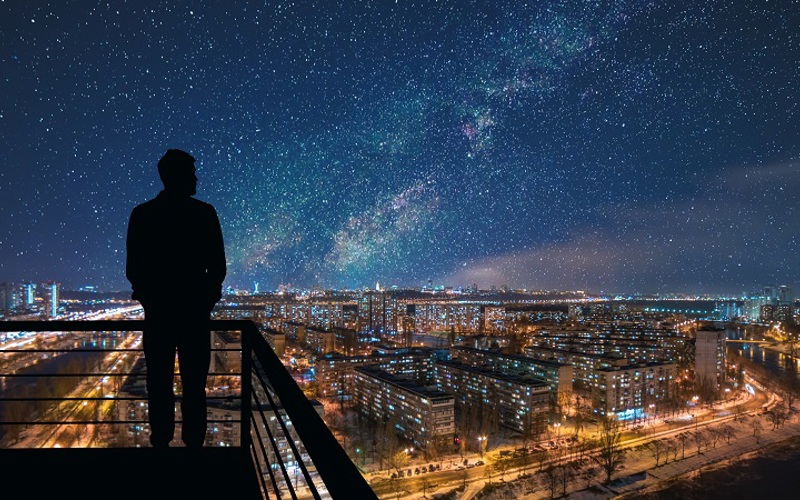 ATTENTION: Major social media outlets are finding ways to block the conservative/evangelical viewpoint. Click here for daily electronic delivery of The Stand's Daily Digest - the day's top blogs from AFA.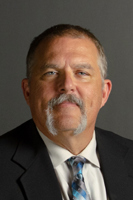 Dr. Ray Rooney, Jr.
Digital Media Editor
MORE
A healthy self-esteem does not depend on anyone's approval.
It's such a simple truth. Yet the majority of our struggles in life successfully dampen our spirits because we cannot seem to grasp and live it out. We absolutely crave the approval of others. Sometimes to the point of demanding it. If we don't get it consequences range from hurt feelings to ruining others' lives because they withheld what we believed we were entitled to.
Look what it has done to us politically. The great experiment of the American Republic is on the brink of becoming a horrific disaster. Read the Declaration of Independence, the Constitution, and the Federalist Papers and it becomes apparent that our nation's founders actually loved the cause of freedom and their fledgling nation so much they put America and her future before themselves. What do we have now? Politicians who demonstrate absolutely no conscience, conviction, or loyalty. We just left an indeterminate number of American citizens and Afghanis who are friends of America behind enemy lines. They couldn't make it through Taliban checkpoints to get to the airport so they were surreptitiously left behind. And it's not just in war that our leaders have let us down. You need look no further than the national debt to know unequivocally that there is no love of country in American politics today.
Look what it has done to us culturally. We have yielded to secular humanism, liberalism, and progressivism because group after group demanded the right to legitimize their sexual proclivities. Because so many of them were educated and well-to-do we didn't want to risk losing their approval. So we caved and sold our nation's future out so we wouldn't have to feel uncomfortable with others' disapproval of our "backward" ways.
Look at us now. If we find a few ice crystals or puddles of water on a distant planet or moon we call it evidence of life. Yet a clearly discernible heartbeat within a mother's womb is no indication of life. We've convinced ourselves that gender is fluid even though every single strand of DNA in our bodies identifies us as either male or female. We extoll Martin Luther King's "I Have a Dream" speech and then want to require our children to learn how to hate other races (CRT). We need approval so much we condone behavior that if practiced by everybody would successfully terminate the human race (homosexuality).
And then there is the practice of our faith. The desire for many in the church to be approved by society is causing it to commit suicide. The more progressive the church becomes the fewer people attend. The fewer people, the greater the financial burden and stress those remaining have to endure, and voila: "shut 'er down." Just so we can appease those who want the church's approval for their lack of self-control and our willingness to grant it. What people in the pews fail to realize is how much better they would feel about themselves for being persecuted for standing with God and His Word than seeking and gaining the approval of the unapologetic sinners. 
Finally, there are the interpersonal relationships we all have that continually cause us misery. The nagging to become enlightened. The criticism for being faithful to the Bible. Everyone demands our approval and threatens to make us pay if we choose not to bestow it.
When are we going to learn individually as Christians and collectively as the church that we don't need anyone's approval!? I don't need the approval of the LGBTQ+ crowd, the progressives in politics and religion, or Facebook et al. for it to be well with my soul.
The Bible says that "we walk by faith" (2 Corinthians 5:7), not by garnering man's approval.
Paul wrote to the Corinthians that "You were bought with a price; do not become slaves of men" (1 Corinthians 7:23). If I belong to God the approval of no one outside of the Godhead is required. What else could Jesus have meant when He said, "These things I have spoken to you, that my joy may be in you, and that your joy may be full" (John 15:11). The believer's joy comes straight or directly from God. I don't mean this to sound like some kind of anti-community statement or pro-me sentiment but the simple truth is that the Bible teaches the Christian's source of self-worth and self-esteem comes from God; not man. 
I know that "iron sharpens iron" (Proverbs 27:17) and that God's will is for us to be in fellowship and community with each other. But the body of Christ must learn that our fellowship with God supersedes anthropological community when it tries to supplant the will of God in righteousness. 
What did John say?
They went out from us, but they were not of us; for it they had been of us, they would have continued with us. But they went out, that it might become plain that they all are not of us (1 John 2:19).
Be okay with not gaining or receiving the approval of everyone you come into contact with.
Gaining the approval of others has little to do with salvation, heaven, living eternally, or seeing God. 
Do what is right; not what is popular. Stand firm in the truth; not in the cultural trends. Sleep well if you have God's approval no matter how many around you blister you with insults and condemnation. 
For am I now seeking the approval of man, or of God? Or am I trying to please man? If I were still trying to please man, I would not be a servant of Christ (Galatians 1:10). 
Please Note: We moderate all reader comments, usually within 24 hours of posting (longer on weekends). Please limit your comment to 300 words or less and ensure it addresses the content. Comments that contain a link (URL), an inordinate number of words in ALL CAPS, rude remarks directed at the author or other readers, or profanity/vulgarity will not be approved.