Monday, August 30, 2021 @ 8:45 AM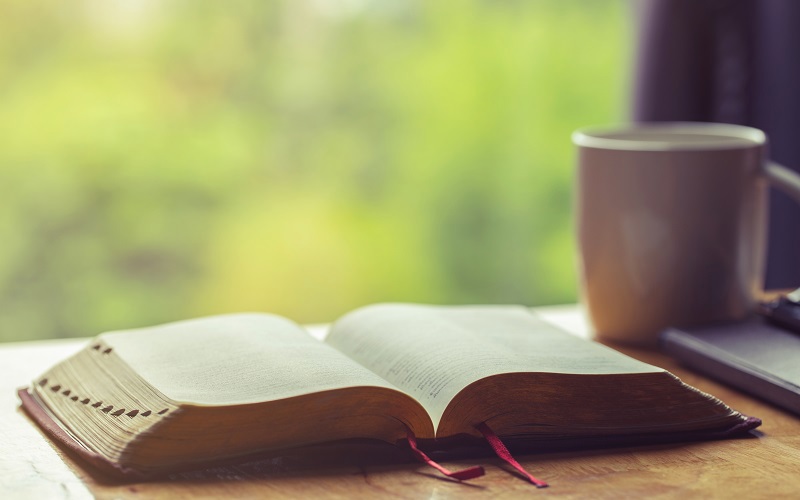 ATTENTION: Major social media outlets are finding ways to block the conservative/evangelical viewpoint. Click here for daily electronic delivery of The Stand's Daily Digest - the day's top blogs from AFA.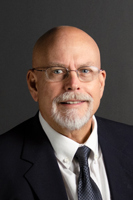 Rob Gardner
Retired AFA Staff Member
MORE
Monday
Forgiveness
Oh, what joy for those whose disobedience is forgiven, whose sins are put out of sight (Romans 4:7 NLT).
There isn't a sin we have committed that cannot be covered by the blood of Christ. Nothing can separate us from the love of Jesus. So what do we have to do to be covered by His grace? Nothing more than to believe in Him, have faith He is our Savior, repent of our sins, and come humbly to the foot of the cross.
Jesus accepts us as we are but loves us too much to leave us as we are.
Lord God, thank you for forgiving our sins. Lord, you paid such a high price for us that didn't cost us one cent. Thank you, Lord, for your love, mercy, and grace. Lord, help us to forgive those who have wronged us so we might experience the gift and freedom your forgiveness brings. Lead us and direct us this day and for all the days of our lives. It is in your mighty name that we ask and pray. Amen.
Tuesday
Open the Drapes
Jesus spoke to the people once more and said, "I am the light of the world. If you follow me, you won't have to walk in darkness, because you will have the light that leads to life" (John 8:12 NLT).
Jesus is the Light of the World who we are to share with this deceived, dark, and dying world. We must shine Light (Matthew 5:16). God didn't place us in this world to be passive beings. He placed us to go and do. He placed us to be disciples for His kingdom. Maybe we aren't able to physically "go," but that doesn't mean we can't make a difference in the world.
Each of us should be active in shining for Jesus. Our activity might be a social media post, a phone call, a text message, or even a handwritten letter so His Light will shine on those in need. If we have the ability to physically "go," there are no excuses for not being a disciple of the One who gave us so much. Jesus commands us to go and share His light. It's really not just a suggestion.
Now, I'm going to get personal. Are you tired of sitting in the dark? Stop sitting there and do something. Maybe you are the one who needs to be blessed by Him. The first thing you must do is to stop sitting there in the dark! Just because you aren't seeing God's Light, doesn't mean it isn't shining. God's Light shines through even the darkest of life's conditions.
Lord God, shine Truth on us and through us. I pray we will open the drapes and let your Light shine into our lives. May your Holy Spirit be released on the lost souls who are struggling to see a glimmer of hope and may He also prod those who are sitting on their duffs and spur them to move for your kingdom. I pray in the mighty name of Jesus. Amen.
Wednesday
Unseen Blessings
So we don't look at the troubles we can see now; rather, we fix our gaze on things that cannot be seen. For the things we see now will soon be gone, but the things we cannot see will last forever (2 Corinthians 4:18 NLT).
The best is yet to come. Don't get caught up in the "poor ole me" syndrome. God promises much more. All we need to do is run the race laid out for us.
Dear Lord, help us to endure the valleys of life. Help us to keep looking up and to know we can't even imagine how great you will bless us on the mountaintop. We ask and pray in the mighty and matchless name of Jesus Christ. Amen.
Thursday
The Need
He gives power to the weak and strength to the powerless (Isaiah 40:29 NLT).
We need to know God's plan is living in us and through us. We need to know He will accomplish all He has laid out for us if we are obedient.
Satan can ruin our families, work, ministry, and lives if we don't stay focused on the main thing and that is keeping Jesus the main thing.
Today, focus on Jesus. He is the main thing. When we keep Him first in all we do, we will be victorious in all aspects of our lives.
Dear Lord, help us to die to ourselves and live in you. Amen.
Friday
The Hole in Your Heart 
O LORD, you have examined my heart
and know everything about me.
You know when I sit down or stand up.
You know my thoughts even when I'm far away.
You see me when I travel
and when I rest at home.
You know everything I do.
You know what I am going to say
even before I say it, LORD.
You go before me and follow me.
You place your hand of blessing on my head.
Such knowledge is too wonderful for me,
too great for me to understand!
I can never escape from your Spirit!
I can never get away from your presence!
If I go up to heaven, you are there;
if I go down to the grave, you are there.
If I ride the wings of the morning,
if I dwell by the farthest oceans,
even there your hand will guide me,
and your strength will support me.
I could ask the darkness to hide me
and the light around me to become night —
but even in darkness I cannot hide from you.
To you the night shines as bright as day.
Darkness and light are the same to you (Psalm 139:1-12 NLT).
God is the God of everything. He is the God of creation. He knows everything from beginning to end. He wrote the Book.
That same God loves you more than you can ever understand. He loves you so much that He sent His Son to be a sacrificial lamb for sin, past, present, and future.
This is the love many people are trying to find in this broken world with things and vices. Guess what? You will never find that love here on this earth. God's love cannot be substituted with anything else.
I refer to the God-sized hole that is in your heart, because no matter how many bad relationships, bottles of booze, or lines of cocaine that you try to fill it with, nothing can fill that hole except God.
God loves you. Accept this and love Him back as you repent and follow Him. You will be amazed at what a difference you will experience.
Lord God, we need you to fill the hole in our hearts. We have tried to fill this hole with everything we can find in this world, but it cannot be filled with earthly things. The only way to fill that hole is by your presence in our lives. Lord, come. Come into our hearts and overtake our lives so we can live as you designed us. Thank you, Lord. Thank you for never giving up on us. Come, Lord Jesus, come. Amen.
Saturday
A Representative
Work willingly at whatever you do, as though you were working for the Lord rather than for people. Remember that the Lord will give you an inheritance as your reward, and that the Master you are serving is Christ (Colossians 3:23-24 NLT).
No matter what you do as an occupation, remember if you are a Christian, you are representing Him. Yes, and people are watching especially in a secular job. 
I've heard people say "Oh, I don't go to church because I work with people who go to church and they live like hell and are hypocrites." We can't expect to live like heathens and expect it not to influence others.
In all things, act as if you're doing it for Jesus. By doing so, you will be blessed, bless others, and glorify our Lord.
Dear Lord, help us to be more like you, today than we were yesterday. Amen.
Sunday
Endurance
I entrust my spirit into your hand. Rescue me, Lord, for you are a faithful God (Psalm 31:5 NLT).
Have you given your heart to Jesus? Have you really let Him into the center of your being and your life? Are you focused on Him and ask Him direction each day?
God is faithful. He will help us get through the torment and problems of this life. No, He doesn't make them go away, but He gives us the ability to endure through His power, grace, mercy, and love. Many times our problems are self-induced. We start making mountains out of molehills. There is much more to life than sweating the small and even the large stuff of this world. Let God come into your life and rest in Him. Thanks be to God!
Father God, thank you for being our Rock, our Comforter, and our Savior. I pray today for all those who have not accepted your gift of Jesus Christ. I pray their hearts will be touched by you, Father, and that you will become the center of their lives. I pray and ask this in the mighty name of Jesus Christ. Amen.
(Editor's Note:  "God Has a Gift for You" that is the good news that restores the broken relationship we have with God because of our sin.)
Please Note: We moderate all reader comments, usually within 24 hours of posting (longer on weekends). Please limit your comment to 300 words or less and ensure it addresses the content. Comments that contain a link (URL), an inordinate number of words in ALL CAPS, rude remarks directed at the author or other readers, or profanity/vulgarity will not be approved.