Monday, September 6, 2021 @ 7:00 AM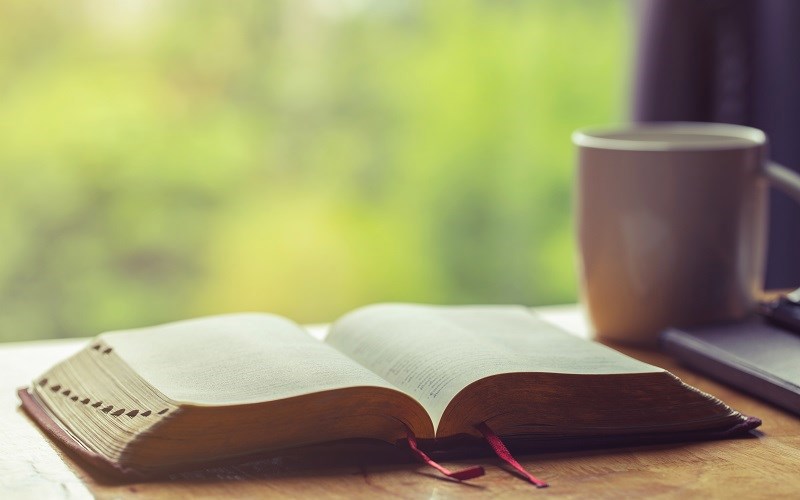 ATTENTION: Major social media outlets are finding ways to block the conservative/evangelical viewpoint. Click here for daily electronic delivery of The Stand's Daily Digest - the day's top blogs from AFA.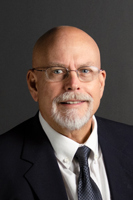 Rob Gardner
Retired AFA Staff Member
MORE
Monday
His Provision
"I am the Alpha and the Omega — the beginning and the end," says the Lord God. "I am the one who is, who always was, and who is still to come — the Almighty One" (Revelation 1:8 NLT).
It's important to realize through God's love, mercy, and grace that we can be saved and spend eternity with Him. It is doesn't cost you a single penny, but you must accept His Son, acknowledge Jesus as your Savior and King, repent and invite Jesus into your heart. For Jesus is the only way. In John 14:6 (NLT), we see:
Jesus told him, "I am the way, and the truth, and the life. No one can come to the Father except through me."
No matter what you have done, where you have been, or how great you have sinned, Jesus is there for you. He will never leave or forsake you. You cannot out sin God's grace.
Dear God, thank you for providing a way to heaven for each of us through Jesus Christ. I pray this in His mighty and matchless name. Amen.
Tuesday
Our Plans
But the Lord's plans stand firm forever; his intentions can never be shaken (Psalm 33:11 NLT).
Are you going to choose your plan or God's plan? Which do you think will last? Which plan is perfect?
Is it time to ask God for His direction for your life? I will answer this question for you...
Absolutely. What are you waiting for?
Dear Father, show us your plan for our lives, and then let us pursue that path. Help us to have faith and trust totally in you and your plan. Help us to put our plan aside and make your plan our focus. We pray and ask this in the mighty name of Jesus, our Lord and Savior. Amen.
Wednesday
Crucified With Christ
For when I tried to keep the law, it condemned me. So I died to the law — I stopped trying to meet all its requirements — so that I might live for God. My old self has been crucified with Christ. It is no longer I who live, but Christ lives in me. So I live in this earthly body by trusting in the Son of God, who loved me and gave himself for me. I do not treat the grace of God as meaningless. For if keeping the law could make us right with God, then there was no need for Christ to die (Galatians 2:19-21 NLT).
Christ Jesus died for a reason. He died to save us from ourselves. How many of you are still trying to get your life right so you can be a better person, without asking Jesus to take the controls? How many of you think you must get your life right before asking Jesus into your heart? How many of you are still traveling that dirt road and wondering when everything will get better, all the while never asking Jesus to help and enter your heart?
First off, you will never get your life right without Jesus. Secondly, you will never find control until you let Jesus direct your decisions. Thirdly, you will never get off that dirt road without Jesus taking the wheel. Lastly, you will never find life like He has designed for you without asking Jesus Christ into your heart. Isn't it time?
Dear Lord, help us to give our lives, our hearts, and our souls to you. Help us to die to ourselves and find the true meaning of the life you have designed for us. We ask and pray in your mighty and matchless name. Amen.
Thursday
Speaking Clearly
"Yes, I am the vine; you are the branches. Those who remain in me, and I in them, will produce much fruit. For apart from me you can do nothing (John 15:5 NLT).
We are designed by God. We have a need for Jesus. He supplies for our needs because He is our vine through which we yield fruit. We are dependent on Him to nourish us. With His nourishment, we will prosper and grow. Without Jesus, we will wither, die, and produce nothing.
Jesus spoke and taught in parables so His followers would understand the need for a Savior. Jesus spoke so all could understand, thus today's Scripture is relaying what it means to be in connection with God.
Lord God, thank you for speaking plainly so your church might understand the structure of our relationship with you. We pray in your holy name. Amen.
Friday
First, Last, Everything
He existed before anything else, and he holds all creation together. Christ is also the head of the church, which is his body. He is the beginning, supreme over all who rise from the dead. So he is first in everything (Colossians 1:17-18 NLT).
He is the first, the last, and everything in between! Thank you, Jesus, for saving us from ourselves.
Dear Lord, lead us in your glory and your ways. We ask and pray in the name of Jesus. Amen.
Saturday
Sincere Imitation
Imitate God, therefore, in everything you do, because you are his dear children. Live a life filled with love, following the example of Christ. He loved us and offered himself as a sacrifice for us, a pleasing aroma to God (Ephesians 5:1-2 NLT).
I am so far from being like Jesus, it's embarrassing. But, if we are all honest, most of us are just like that too. Help us, Lord, we are so undeserving of your love, mercy, and grace. I'm so thankful, Lord, that you call us worthy through Christ. Help us, Lord, to sincerely imitate you today.
Lord, help us to be more like Jesus today than we were yesterday. Let us love and forgive others just as He has and does. I pray this in His mighty and matchless name. Amen.
Sunday
The Example
"I have given you an example to follow. Do as I have done to you" (John 13:15 NLT).
Jesus gave us the example. He is the example. Why is it taking us so long to understand and follow Him?
Jesus shows us how to love and serve others. He shows us how to love God and serve in His kingdom. Why is this extremely clear message so hard for us to get? Are we so caught up in what we deem as entitlements for ourselves that we forget we are made to worship God and serve others?
We have removed God from our government, schools, and, many of us, in our lives. Is this just an example of how broken we are?
Wake up, brothers and sisters! Being a follower of Christ is much more than being in church on Sunday.
God forgive us for we don't know what we are doing. We are lost, broken, and not following you, Lord. Help us to get on track, your track. Amen.
(Editor's Note:  "God Has a Gift for You" that is the good news that restores the broken relationship we have with God because of our sin.)
Please Note: We moderate all reader comments, usually within 24 hours of posting (longer on weekends). Please limit your comment to 300 words or less and ensure it addresses the content. Comments that contain a link (URL), an inordinate number of words in ALL CAPS, rude remarks directed at the author or other readers, or profanity/vulgarity will not be approved.