Thursday, September 9, 2021 @ 12:25 PM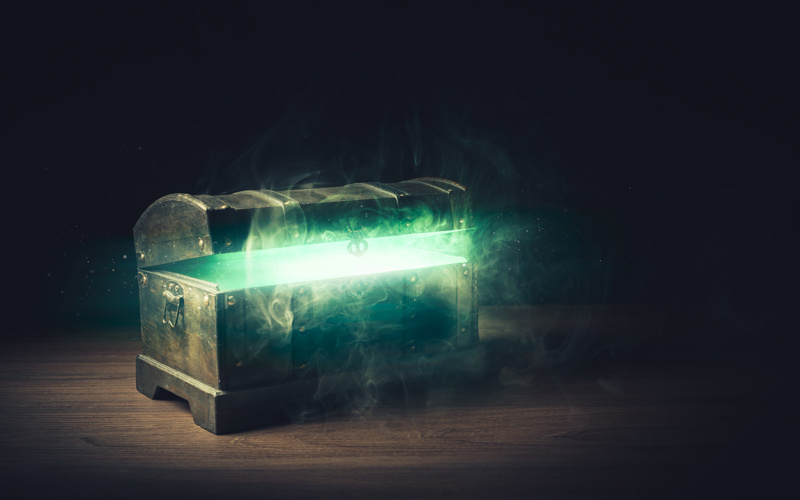 ATTENTION: Major social media outlets are finding ways to block the conservative/evangelical viewpoint. Click here for daily electronic delivery of The Stand's Daily Digest - the day's top blogs from AFA.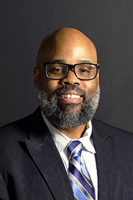 Wil Addison
Dir. Special Initiatives/Radio Producer/Radio Host
MORE
As Christians, we have some heavy-duty artillery on our side. We are in a spiritual battle but God has given us all that we need to fight and overcome. Here are some of our spiritual weapons:  
The Word

Prayer 

Fasting

Worship

Praise

Tongues

Supplication

Thanksgiving 

Faith

The Holy Spirit (the Advantage)

 
We are prone at times to feel powerless as darts are being thrown at us all day. Satan is always attacking our flesh and our minds. His mode of operation is to steal, kill, and destroy but the Son of God appeared for this purpose of destroying his works (1 John 3:8). 
The apostles in the New Testament compare us to sojourners, pilgrims, aliens, and even soldiers. (See Ephesians 6:10-18).  
For though we walk in the flesh, we do not war according to the flesh, for the weapons of our warfare are not of the flesh, but divinely powerful for the destruction of fortresses. We are destroying speculations and every lofty thing raised up against the knowledge of God, and we are taking every thought captive to the obedience of Christ, and we are ready to punish all disobedience, whenever your obedience is complete (2 Corinthians 10:3-6 NASB).   
We have heavy artillery:  
The Holy Spirit – God indwelling us.

The Word – enabling us to resist the devil causing him to flee. 

Prayer – causing us not to lose heart and granting us great boldness. 

Fasting – furthering our relationship with God.

Worship – centering our thoughts on God.

Praise - Isaiah 61:3 (garment of praise, instead of a spirit of fainting or heaviness)

 
We also have the spiritual gifts of supplication, thanksgiving, and faith.  
In this world where we are constantly facing spiritual attack, God has provided all the weapons to fight the good fight. We can't lose. 
The discipline of prayer aides us in:  
Freeing us from the stain of the world.

Power and the preaching of truth from our pulpits.

Power to stand in persecution.

 
We are in a war. Each and every day we have a fight on our hands so it's imperative that we know how to battle, define our strategy, and know the weapons that are available to us. Unfortunately, we are not a people given to discipline. Fasting, prayer, and scriptural meditation are often lacking in our lives. 
Our churches are cold. The prayer meeting is becoming extinct. The church is more given to gimmick than it is to godliness and often values charisma over character. We have become comfortable with having a form of godliness without His power. We often worship with our lips while our hearts are far away.  
Why is it that we can fill gyms, stadiums, arenas, and chapels for concerts and conferences yet we find it like pulling teeth to pack out our local churches for solemn assemblies? Because social gatherings are easy and fun while prayer is tough spiritual warfare. 
We have lost words and phrases like tarrying, persisting in prayer, traveling in prayer. We now settle for an opening prayer and the closing prayer.  
How often do we pray for one another, with one another? Do we pray with our families and for our co-workers? God has given us weapons of warfare and we do not esteem them. 
We don't have the soldier's mentality when it comes to our weaponry. 
The soldier stays constantly ready because the war is ongoing, it's upon him, it's raging, and it's fierce. There is no room for him to lay his weapon down on his nightstand so that he may get a few hours of sleep. Instead, he sleeps with his weapon always at the ready and always ready to engage. 
The civilian can think of other things rather than war. He's enjoying his life while it's not under duress. The fight is not raging before his eyes so he can think more readily about the politics of the day and at the end of the day, if he's been carrying, he may put down his weapon. He can pretty much enjoy unbothered sleep.  
Two different situations. Two different callings. Two different mindsets. Paul says, in 2 Timothy 2:4: 
No man that warreth entangleth himself with the affairs of this life; that he may please him who hath chosen him to be a soldier (2 Timothy 2:4).  
If you are not warring brothers and sisters then you are entangled in the affairs of this life. The truth of the matter is you are in the spiritual war whether you believe it or not. 
Who is our war against? 
For the weapons of our warfare are not of the flesh but have divine power to destroy strongholds. We destroy arguments and every lofty opinion raised against the knowledge of God, and take every thought captive to obey Christ, being ready to punish every disobedience, when your obedience is complete (2 Corinthians 10:4-6). 
For we do not wrestle against flesh and blood, but against the rulers, against the authorities, against the cosmic powers over this present darkness, against the spiritual forces of evil in the heavenly places (Ephesians 6:12).  
We fight more with our brothers and sisters in the church than we fight against the real enemy. We have been made to think it doesn't take all of that. Prayer and spiritual discipline have been underrated and underused. We would rather rest on the arm of the flesh than on the everlasting arm of Christ. 
Prayerlessness reveals a lack of trust in God. When we fail to seek God in prayer we are saying that we have things figured out and we don't need Him. It's a very wicked mindset to have. 
Jesus often broke away to pray, what makes us different? 
And it came to pass in those days, that he went out into a mountain to pray, and continued all night in prayer to God. And when it was day, he called unto him his disciples: and of them he chose twelve, whom also he named apostles... (Luke 6:12-13).  
Jesus, before making a decision, saw the need to pray. What makes us wiser than Jesus? 
A disciple came to Jesus in Luke 11:1-2,  
Now Jesus was praying in a certain place, and when he finished, one of his disciples said to him, "Lord, teach us to pray, as John taught his disciples." And he said to them, "When you pray, say: "Father, hallowed be your name. Your kingdom come."  
Paul talked about never ceasing in prayer.  
Rejoice always, pray without ceasing, give thanks in all circumstances; for this is the will of God in Christ Jesus for you (1 Thessalonians 5:16-18). 
 And also on prayer for leaders and authority and lifting holy hands:  
First of all, then, I urge that supplications, prayers, intercessions, and thanksgivings be made for all people, for kings and all who are in high positions, that we may lead a peaceful and quiet life, godly and dignified in every way. This is good, and it is pleasing in the sight of God our Savior, who desires all people to be saved and to come to the knowledge of the truth. I desire then that in every place the men should pray, lifting holy hands without anger or quarreling... (1 Timothy 2:1-4, 8).   
The Holy Spirit helps us to pray effectively for the saints and in accordance with God:  
Likewise the Spirit helps us in our weakness. For we do not know what to pray for as we ought, but the Spirit himself intercedes for us with groanings too deep for words. And he who searches hearts knows what is the mind of the Spirit, because the Spirit intercedes for the saints according to the will of God (Romans 8:26-27).  
What a powerful weapon that the enemy has duped us out of understanding the potency and importance of. 
Additionally, there is:  
Authoritative prayer

Intercessory prayer 

Prayers of faith 

Prayers of healing

Warfare prayer

Praying in the Spirit

 
Hezekiah prayed (Isaiah 37:14-38), Moses interceded (Exodus 32:1-18), and the church prayed (Acts 12:1-17).  
Scriptures on prayer: 
 Then they cried to the LORD in their trouble, and he delivered them from their distress. He made the storm be still, and the waves of the sea were hushed. Then they were glad that the waters were quiet, and he brought them to their desired haven (Psalm 107:28-30). 
Ask, and it will be given to you seek, and you will find; knock, and it will be opened to you (Matthew 7:7).  
And whatever you ask in prayer, you will receive, if you have faith (Matthew 21:22). 
Therefore I tell you, whatever you ask in prayer, believe that you have received it, and it will be yours (Mark 11:24).  
 Whatever you ask in my name, this I will do, that the Father may be glorified in the Son. If you ask me anything in my name, I will do it (John 14:13-14). 
And he said to them, "This kind cannot be driven out by anything but prayer" (Mark 9:29).  
But Peter put them all outside, and knelt down and prayed; and turning to the body he said, "Tabitha, arise." And she opened her eyes, and when she saw Peter she sat up (Acts 9:40).  
Is anyone among you sick? Let him call for the elders of the church, and let them pray over him, anointing him with oil in the name of the Lord. And the prayer of faith will save the one who is sick, and the Lord will raise him up. And if he has committed sins, he will be forgiven. Therefore, confess your sins to one another and pray for one another, that you may be healed. The prayer of a righteous person has great power as it is working (James 5:14-16).  
[P]raying at all times in the Spirit, with all prayer and supplication. To that end keep alert with all perseverance, making supplication for all the saints (Ephesians 6:18).  
[D]o not be anxious about anything, but in everything by prayer and supplication with thanksgiving let your requests be made known to God. And the peace of God, which surpasses all understanding, will guard your hearts and your minds in Christ Jesus (Philippians 4:6-7).  
Christian Quotes About Prayer  
Prayer is a shield to the soul, a sacrifice to God, and a scourge for Satan.

~ John Bunyan

 

The fewer the words the better prayer.

~ Martin Luther

 

Prayer is an effort of will.

~ Oswald Chambers

 

Our prayer and God's mercy are like two buckets in a well; while one ascends, the other descends. 

~ Arthur Hopkins

If sinners be damned, at least let them leap to Hell over our bodies. If they will perish, let them perish with our arms about their knees. Let no one go there unwarned and unprayed

~ Charles H. Spurgeon

 

It is because of the hasty and superficial conversation with God that the sense of sin is so weak and that no motives have power to help you to hate and flee from sin as you should.

~ A.W. Tozer

 

Prayer is not monologue, but dialogue. God's voice in response to mine is its most essential part.

~ Andrew Murray

 

Don'tpray when you feel like it. Have an appointment with the Lord and keep it. A man is powerful on his knees. 

~ Corrie Ten Boom

 

Prayer is the acid test of devotion. 

~ Samuel Chadwick

 

Prayer – secret, fervent, believing prayer – lies at the root of all personal godliness.

~ Williams Carey

 

 
A note on fasting. Fasting is a discipline we shy away from but it's often paired with prayer. Fasting is a direct attack on the flesh. It's a way in which we can die daily. Jesus fasted and prayed Moses fasted and prayed.   
There is much work to do by way of prayer, fasting, and intercession. Let us have no regrets about how little we've prayed. I know I need work in this area. Let's grow together as a praying church. A church that is constantly in God's face. One major distinction was given to Moses in Psalm 103:7: "He made known His ways to Moses, His acts to the sons of Israel."  
Let us be the people that know God's ways!   
All the people perceived the thunder and the lightning flashes and the sound of the trumpet and the mountain smoking; and when the people saw it, they trembled and stood at a distance. Then they said to Moses, "Speak to us yourself and we will listen; but let not God speak to us, or we will die." Moses said to the people, "Do not be afraid; for God has come in order to test you, and in order that the fear of Him may remain with you, so that you may not sin." So the people stood at a distance, while Moses approached the thick cloud where God was (Exodus 20:18-21 NASB).  
Comments will be temporarily unavailable. Thank you for your patience as we restore this service!
Please Note: We moderate all reader comments, usually within 24 hours of posting (longer on weekends). Please limit your comment to 300 words or less and ensure it addresses the content. Comments that contain a link (URL), an inordinate number of words in ALL CAPS, rude remarks directed at the author or other readers, or profanity/vulgarity will not be approved.