Sunday, October 31, 2021 @ 2:45 PM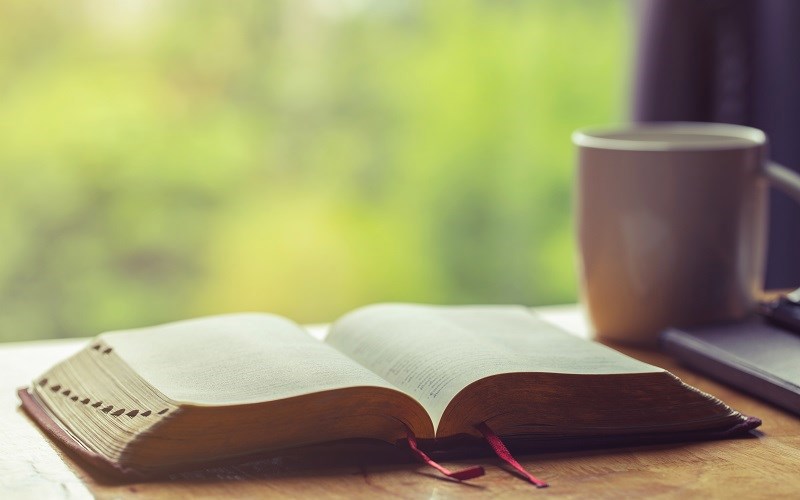 ATTENTION: Major social media outlets are finding ways to block the conservative/evangelical viewpoint. Click here for daily electronic delivery of The Stand's Daily Digest - the day's top blogs from AFA.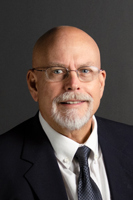 Rob Gardner
Retired AFA Staff Member
MORE
Monday
A Work-In-Progress
Teach the older men to exercise self-control, to be worthy of respect, and to live wisely. They must have sound faith and be filled with love and patience (Titus 2:2 NLT).
Hmmm, self-control, respectful, full of faith, love, and patience...I have some work to do on myself. How about you?
Dear Father, let us be raw steel and be ready to be shaped into your likeness. Father God, hone us into what you want us to be. Lord, put us into the fire to harden us and strengthen us. Put us to your grinding stone and shape us to what you desire. Then, put us to the final sharpening stone, the smooth stone that brings forth a flawless edge and razor sharpness. Gently guide us over this stone so we might be made perfect in your image. All of this is for your glory, not ours. After all of your handiwork on us, Father, use us for your purpose. We lay our lives at the foot of the cross, we are yours, Father. Amen.
Tuesday
Our Way Or His?
And we are instructed to turn from godless living and sinful pleasures. We should live in this evil world with wisdom, righteousness, and devotion to God (Titus 2:12 NLT).
A couple of questions to consider:
Are we living by God's instructions?

Are we at least trying to live righteously by turning from our sinful nature?
Dear Lord, we each fight with the pull and distraction of this world. We are all drawn into the lies and deceptions of Satan. Our human nature draws us away from what is good and righteous and pulls us to the pleasures of sin. Help us, Lord, to draw closer to you. Bind Satan's hands in our lives so he doesn't pull us away from you, Lord. Let us follow your lead. Lord, hold us in the palm of your amazing hand. We can't do this thing called life without you, Lord. I pray in the mighty and matchless name of Jesus Christ, our Savior and Redeemer. Amen.
Wednesday
Your God-Given Gifts
There are different kinds of spiritual gifts, but the same Spirit is the source of them all. There are different kinds of service, but we serve the same Lord (1 Corinthians 12:4-5 NLT).
We serve an awesome God. He is a God who has embedded a gift in each of us. Our gifts vary from one person to the next. Some people are great communicators. Some are great builders or laborers, and some are great counselors. What is your gift?
Our abilities and gifts may change as we grow in our relationship with Jesus. Regardless, we seek to use whatever He provides. The main thing is keeping the main thing the main thing. Jesus Christ is the main thing!
What are your gifts? Some people struggle to find exactly what their gift might be. By working to share and spread the gospel, our spiritual gift(s) will become apparent. We might even find we are blessed with more than one gift, but we might not find those gift(s) unless we get out and work for God's Kingdom.
We work for our Lord, not out of works-based salvation, but because of what He did for us. Because of His gift of salvation, we use the gifts He gave us for His glory.
Lord God, thank you for your amazing gifts. I praise your holy name. Amen.
Thursday
Do You Know?
I know the LORD is always with me.
I will not be shaken, for he is right beside me (Psalm 16:8 NLT).
Do you know God is always with you? He is there in good times and especially there in bad times. During the bad times, He picks and holds you up. God will sustain you through the valleys of life. Trust in Him and praise Him in the good times, but exclaim your love and need for Him in the bad times.
Lord God, help us to feel your presence when we are in the valley of life. Help us to realize you will never leave us and will always be there to help us pick up the pieces when this world comes crashing down around us. Lead us, Lord, into a closer relationship with you. I ask and pray in the mighty name of Jesus. Amen.
Friday
Getting Old - It Ain't for Sissies
And now, in my old age, don't set me aside.
Don't abandon me when my strength is failing (Psalm 71:9 NLT).
With God's blessings, we are all going to get old. It's part of life. We are born, live and get older. Then, with the grace of God in our lives, we walk from this world into heaven. As we get older, we start realizing we are getingt  closer to retirement homes, nursing homes, or heaven. 
I'm not writing this to be a "downer." I'm writing to remind us how we tend to forget those who are already living in retirement or nursing homes and are growing closer to the end of their walk in this world.
In many cases, the elderly have to give up all they have in this world and enter a new phase of life. This can be totally life-shattering. Imagine how we would feel giving up our homes, cars, pets, friends, and all the familiar daily parts of our lives.
As we ponder these things, we know the local facilities around us are full of men and women whose lives have entered this phase. We must not forget them. They need conversations, friendships, and relationships. They just need someone to share life with them.
So, today, remember our local homes are full of needs. Are you willing to meet those needs and go visit? You don't have to take anything with you. Just make yourself available. Go! I promise you will be blessed by going. God has asked us to take care of our widows and orphans, we need to just GO.
Call a nursing home today, ask to speak to the activity director, and make arrangements to stop by and just visit. Sunday school groups, small groups, and churches should reach out to meet this need. The relationships you build will make memories for you and can make a difference in someone who has been struggling.
Lord God, use each of us to be your hands and feet. Help us to just go in your name and by your power. Amen.
Saturday
Decisions
"I, Wisdom, live together with good judgment. I know where to discover knowledge and discernment" (Proverbs 8:12 NLT).
Sometimes we must make decisions others don't understand. Many times we don't understand those decisions ourselves. But, when you feel something deep inside your heart directing you in a certain way and lt algins evenly with Scripture, then it's best to pray about it and go with the gut feeling. In other words, lay it at the feet of Jesus and don't waiver. 
Dear Lord, thank you for your guidance in our lives, even and especially if we don't understand all the reasons. Keep us in line with your will through your Word. In Jesus' name, Amen.
Sunday
Faith and Grace
So it is clear that no one can be made right with God by trying to keep the law. For the Scriptures say, "It is through faith that a righteous person has life" (Galatians 3:11 NLT).
We are saved by faith in Jesus and what He did for us. It is NOT about what we did, but what He did for us. We are saved by grace because of God's love for each of us. Our part of salvation is accepting the fact  Jesus came to save the lost (us), laid His life down for our sins, was dead and buried, then God raised Christ from the dead ,and He sits at the right hand of our heavenly Father.
We are saved through the repentance of our sins and our declaration we believe in the grace God has provided us through His Jesus. Thank you, Lord!
Dear heavenly Father, thank you for saving us from ourselves. Thank you for making a path for us to reach heaven and be with you when this life is over. I praise your name and accept your amazing grace. Amen.
(Editor's Note:  "God Has a Gift for You" is the good news that restores the broken relationship we have with God because of our sin.)
Please Note: We moderate all reader comments, usually within 24 hours of posting (longer on weekends). Please limit your comment to 300 words or less and ensure it addresses the content. Comments that contain a link (URL), an inordinate number of words in ALL CAPS, rude remarks directed at the author or other readers, or profanity/vulgarity will not be approved.