Monday, November 22, 2021 @ 8:55 AM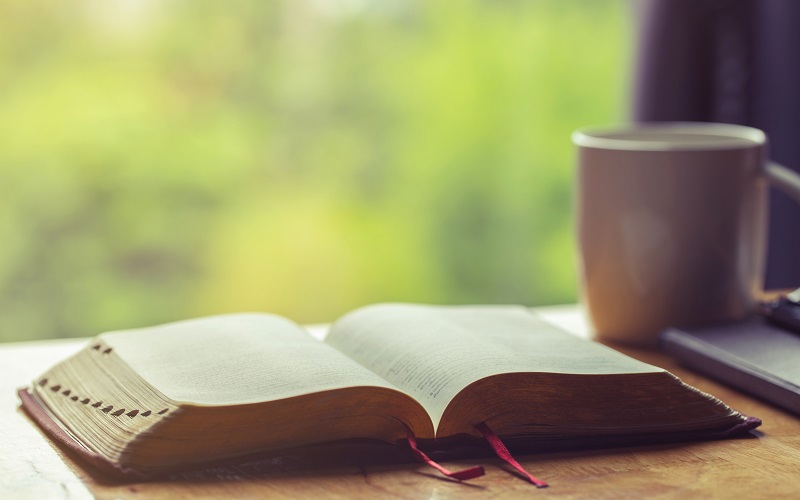 ATTENTION: Major social media outlets are finding ways to block the conservative/evangelical viewpoint. Click here for daily electronic delivery of The Stand's Daily Digest - the day's top blogs from AFA.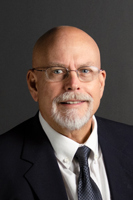 Rob Gardner
Retired AFA Staff Member
MORE
Monday
The Lamp Shines
Jesus spoke to the people once more and said, "I am the light of the world. If you follow me, you won't have to walk in darkness, because you will have the light that leads to life" (John 8:12 NLT).
Jesus, the Light of the World, is available to everyone. Why do people choose to stumble around in darkness when the brightest light of all times is waiting to shine on them and their path? If you can't see where you are going, isn't it time to turn to Jesus?
Just asking. Your choice has eternal consequences. Choose wisely.
Lord, bring those who don't know you to the realization that you are real and that you are God. Lord, help any who have drifted away from your love to be brought back to you. Reach out and wrap your amazing arms around those who are struggling with not being able to hear your voice. Speak to their hearts. Come close to us, Lord. It's in your amazing name we pray. Amen.
Tuesday
Survive and Thrive
"So do not fear, for I am with you; do not be dismayed, for I am your God. I will strengthen you and help you; I will uphold you with my righteous right hand" (Isaiah 41:10).
We must always read and study God's Word, especially when we are going through trials, tribulations, and shaky times of life.
Father God, help us to realize we can't do this thing called life without you and your instructions. When we travel the gravel roads of this world, we need your roadmap, the Bible,  so we can know how to survive and thrive. Help us to navigate through the sand, mud, and gravel of the roads we travel. Lord, give us the desire to study your Word so we might draw nearer to you. Help us to understand who you are with us and that you will never leave us. Yes, you are with us when we are on the mountain tops or in the valleys of life. We praise you and pray in the mighty and matchless name of Jesus, amen.
Wednesday
Great News
This Good News tells us how God makes us right in his sight. This is accomplished from start to finish by faith. As the Scriptures say, "It is through faith that a righteous person has life" (Romans 1:17 NLT).
The good news! We are saved by His grace through faith. Thank you, Jesus!
Lord God, thank you for the good news of Jesus Christ. Thank you for giving us a way to spend eternity in heaven with you. Father, help us to rely on you. Help us to trust and worship only you, not just today but forever. It's in the mighty name of Jesus we pray, amen.
Thursday
Representing
For the Kingdom of God is not just a lot of talk; it is living by God's power (1 Corinthians 4:20 NLT).
We have a tendency to get off track. We are moved and swayed by our surroundings and the people we associate with. The old saying by William J. Toms holds true:  "Be careful how you live. You may be the only Bible some person ever reads."
Each of us needs to ask questions daily about how we represent Christ. If you are a proclaimed follower of Jesus, are you walking the walk? Are you leading a life that would honor Jesus?
Are you reaping the benefits of being a man or woman who is "in Christ?" Are you living the freedom Jesus provides? Are you being a good example to others? Are you representing Christ in all you do? We all make mistakes, but are you reliving the same mistake(s) over and over and over?
Be honest and then come to Jesus in repentance and start today anew.
Thank you, God, for giving us the ability to come back into your fold by our confession and repentance of our failings of the flesh. Thank you, God, for forgiving us. Lead us today, Lord, in your mighty name. Amen.
Friday 
Live Life Fully
Yet you do not know what tomorrow will bring. What is your life? For you are a mist that appears for a little time and then vanishes. Instead you ought to say, "If the Lord wills, we will live and do this or that" (James 4:14-15 ESV).
My friends, life is short. Our time to walk this earth grows shorter each day. We should live the life God has blessed us with to its fullest. We should praise God for each day we have here. We should share Jesus with all the people we meet, not necessarily preaching but by being His hands and feet. We should be kind to all people, but speak truth when needed.
Every day is a gift from God so live it fully! Live like this is the last day you will ever have on this earth. I have friends who are battling cancer. I also have many friends who are just dealing with horrible, worldly problems. It seems we are all in a battle.
Just look around, people are hurting. But, it's how we let God work IN our hurts and our brokenness that helps us handle our daily struggles.
A friend shared at biker church one morning she had never seen so many long faces in the congregation. She then added we needed to wipe the frowns off our faces because we are children of the most high God. We need to get our smile on!
If we are to live life to its fullest, we must live a life that glorifies our heavenly Father. We should glorify His name in all we do. Praise God!
Lord God, it's all about you, Jesus. Amen.
Saturday
Tough Questions
Do everything without complaining and arguing, so that no one can criticize you. Live clean, innocent lives as children of God, shining like bright lights in a world full of crooked and perverse people. Hold firmly to the word of life; then, on the day of Christ's return, I will be proud that I did not run the race in vain and that my work was not useless. But I will rejoice even if I lose my life, pouring it out like a liquid offering to God, just like your faithful service is an offering to God. And I want all of you to share that joy. Yes, you should rejoice, and I will share your joy (Philippians 2:14-18 NLT).
We can all take a lesson from Paul's teachings in Philippians 2.
After reading today's Scripture, I was convicted and had to ask myself some questions. You might also need to ask yourself these same questions.
1- Do I complain about what I'm asked to do?
2- Do I argue with people to avoid criticism?
3- Am I living a clean and innocent life?
4- Am I shinning a bright light into this dark world?
5- Am I holding firmly to the truth that Jesus will come again?
6- Am I running the race God gave me to run? Am I being faithful to run His path?
7- Will I be proud (not prideful) of how I shared Jesus with others?
8- Will I be able to rejoice that I lived a life of faithful service to God?
9- Will people see Christ's joy through me and my life?
10- Am I rejoicing in my salvation that Christ so generously provided me?
That's just a few questions for myself. Maybe they are for you too?
Dear Father, help us to be more like Jesus today than we were yesterday. Amen.
Sunday
His Grace
And this is what God has testified: He has given us eternal life, and this life is in his Son. (1 John 5:11 NLT).
Life is full of choices. Good and bad. Choose wisely, my friends.
The good news is as long as there is breath, and no matter what wrongs we have done, we are forgiven by repenting (turning from our sin) and coming to the foot of the cross. God has provided Jesus. You don't have to continue living like hell.
We have many choices of how we live this life. God has given us free will to do as we desire. We can lead an inspiring Christ-filled life or a life filled with destructiveness and evil.
We have the choice to live a life that loves people. We can live a life of being a great son/daughter, mother/father, etc.
We can be the father or mother our children look up to, admire, and try to imitate. Or we can be the one who leads our children down a path of destruction.
It's our choice.
It is also our choice on where we will spend eternity. God has provided the Way to heaven. There is only one Way through a narrow gate and down a narrow path. That is through Jesus Christ.
Many will miss this gate and get off the path. It isn't God's fault. He has given us the truth. We must follow His teachings, believe in His Son, repent of our sins, and exclaim that Jesus is Lord. It is our choice.
It's time to change. Remember we are not promised tomorrow or even our next breath. Isn't it time for you to give your heart to Christ? He loves you and is ready to wipe your past clean and clear. Start new today with Christ. It doesn't get any better.
Thanks be to God.
Dear Father God, open the eyes, hearts, and minds of your lost sheep. Father, bring them back to you. Help each of your followers to proclaim your truth with love, so all might see, hear, feel and taste of your mighty love, mercy, and grace. I pray in the mighty and matchless name of Jesus Christ. Amen.
(Editor's Note:  "God Has a Gift for You" is the good news that restores the broken relationship we have with God because of our sin.)
Please Note: We moderate all reader comments, usually within 24 hours of posting (longer on weekends). Please limit your comment to 300 words or less and ensure it addresses the content. Comments that contain a link (URL), an inordinate number of words in ALL CAPS, rude remarks directed at the author or other readers, or profanity/vulgarity will not be approved.