Monday, November 29, 2021 @ 07:40 AM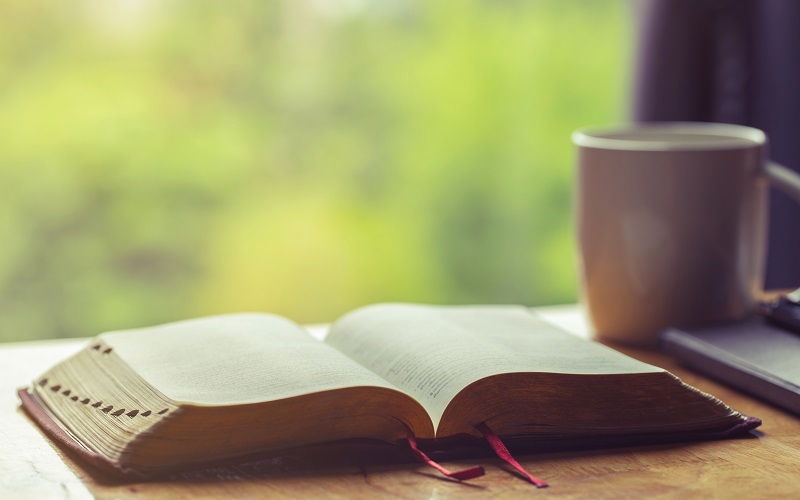 ATTENTION: Major social media outlets are finding ways to block the conservative/evangelical viewpoint. Click here for daily electronic delivery of The Stand's Daily Digest - the day's top blogs from AFA.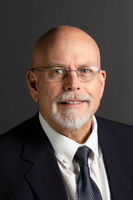 Rob Gardner
Retired AFA Staff Member
MORE
Monday
Salt and Light
For the grace of God has been revealed, bringing salvation to all people. And we are instructed to turn from godless living and sinful pleasures. We should live in this evil world with wisdom, righteousness, and devotion to God (Titus 2:11-12 NLT).
As followers of Christ, we are called to be salt and light in this dark and broken world. We are to be "in" this world but not "of" this world. We are the hands and feet of Jesus and should always be vigilant in how we live. We should remember others see and observe how we live.
Live a godly life, my friends. People are watching.
Dear Lord, we all fail at living the life you would have us to live. We all stumble and fall. We all have transgressions. We all are broken. We are all sinners. But you, Lord, deemed us worthy. You, Lord, deemed us deserving of your love, mercy, and grace. Thank you, Lord, for we would never be able to enter the gates of heaven without your sacrifice. Thank you, Lord Jesus. Amen.
Tuesday
God's Way...Or?
"The thief's purpose is to steal and kill and destroy. My purpose is to give them a rich and satisfying life" (John 10:10 NLT).
What is your choice?
>A life full of contentment or a life full of disruption?
>A life full of satisfaction or a life full of searching for satisfaction?
>A life full of love or a life filled with hate?
>A life with God or a life with the Devil?
It's your choice. Your choice has a direct effect on your life on this earth as well as your eternity. Stop running from God and turn away from Satan. This decision will cause total life change. This is a change for life today and forever.
Lord, thank you for providing a way for each of us to have a full life on earth and everlasting life with you. Help us to choose Jesus now and for eternity. In Jesus' name, we pray. Amen.
Wednesday
Prayer Time
I love the LORD because he hears my voice
and my prayer for mercy.
Because he bends down to listen,
I will pray as long as I have breath! (Psalm 116:1-2 NLT).
It's way past time to pray. The world is spinning out of control. The Devil is blinding good people so they cannot see God's way and understand His Truth. Times are changing and not for the best.
Yet nothing catches God by surprise. He is in control, and I've read the end of the Book – Jesus brings us to victory.
We should pray with all our being for our friends and family who are following the ways of the world to have the scales removed from their eyes. Pray God will shine upon them and turn them in His direction. While we are praying, we should also listen to what God is telling us. He speaks softly at times. We must listen. He has a plan for you and directions for what He wants you to do for His kingdom.
Lord God, help us to listen carefully for your soft voice. Help us to be still, sitting in silence. Lord. Again we ask, help us to be still and listen. It's in the mighty and matchless name of Jesus Christ we pray. Amen.
Thursday
No Doubt, Just Hope
When doubts filled my mind,
your comfort gave me renewed hope and cheer (Psalm 94:19 NLT).
Everyone has doubts and fears we must face in our lifetime. It is just part of our human, broken spirit. It's in our DNA. The question is how are we dealing with those doubts and fears? Are we letting them consume us? Are we giving in to our inabilities or inadequacies?
The real question should be, are we looking at our abilities and our talents or are we floundering in the negatives of inability and fear of failure? Are we looking at what we can accomplish? Are we focusing on what we failed at doing?
We all have times of doubt, trouble, brokenness, and failure. Our lives are filled with that stuff. We must step back and look at the positive. Each of us has accomplished so much we can be proud of. I thank God for all He does in our lives. Many times we don't recognize He is the One who has His hand in our business. He is God, and He is with us in good times and especially in the bad times. Let Him calm our doubts and fears.
When life is just dealing us a lot of fear and doubts, we must look to God for our hope and strength. Our answer is in Jesus Christ not in man or what man thinks.
Lord God, help us to be strong in you, the source of all that is good now and forever. In the mighty name of Jesus and by the power of the Holy Spirit, I pray. Amen.
Friday
God's Promises
By his divine power, God has given us everything we need for living a godly life. We have received all of this by coming to know him, the one who called us to himself by means of his marvelous glory and excellence. And because of his glory and excellence, he has given us great and precious promises. These are the promises that enable you to share his divine nature and escape the world's corruption caused by human desires. In view of all this, make every effort to respond to God's promises. Supplement your faith with a generous provision of moral excellence, and moral excellence with knowledge, and knowledge with self-control, and self-control with patient endurance, and patient endurance with godliness, and godliness with brotherly affection, and brotherly affection with love for everyone. The more you grow like this, the more productive and useful you will be in your knowledge of our Lord Jesus Christ (2 Peter 1:3-8 NLT).
Look at all that God provides by just following Him:  godly life, His glory, precious promises, moral excellence, knowledge, self-control. Thanks be to God.
Dear Lord, help us to rely on you and your promises. Help us not rely on human understanding and human accomplishments. Lead us, Father, down your path of righteousness, in Jesus' name, Amen.
Saturday
Let Nothing Hold You Back!
You were running the race so well. Who has held you back from following the truth? It certainly isn't God, for he is the one who called you to freedom (Galatians 5:7-8 NLT).
Your past can pull you back – if you let it. Your friends can pull you back – if you let them. Your family can pull you back – if you let them. The world pulls at our lives from every angle.
The world will hold you back – if you let it.
Nothing can snatch our life's calling from the will of God – unless we let it. Remember, nothing can snatch our life's calling from the will of God. Nothing.
Father God, we all have the free will to decide if we will follow the ways of the world or you. Help us to follow you. The Devil is roaming and stealing and destroying many people right now. I am in constant battle with Him. The Devil will not prevail. He cannot be in the presence of Jesus, and I know Jesus is with me. I pray that many will choose today to let Jesus be with them and turn from their wicked ways and discover the true life you have laid out for them. I pray this in the mighty name of Jesus and by the power of the Holy Spirit. Amen.
Sunday
Outlook on Life
Let all that I am praise the LORD;
may I never forget the good things he does for me (Psalm 103:2 NLT).
We all tend to get caught up on the "Oh, woe is me syndrome." Why not, for a change, look at all the good things God has put in our lives? It could change your entire outlook on life.
Lord God, help us change our outlook on life. Help us to see all of our blessings. Help us to see our blessings outnumber our problems. Lord, thank you for another day so we can praise you. What a wonderful day you have provided us with. We pray in the mighty name of Jesus. Amen.
Please Note: We moderate all reader comments, usually within 24 hours of posting (longer on weekends). Please limit your comment to 300 words or less and ensure it addresses the content. Comments that contain a link (URL), an inordinate number of words in ALL CAPS, rude remarks directed at the author or other readers, or profanity/vulgarity will not be approved.