Monday, November 8, 2021 @ 8:15 AM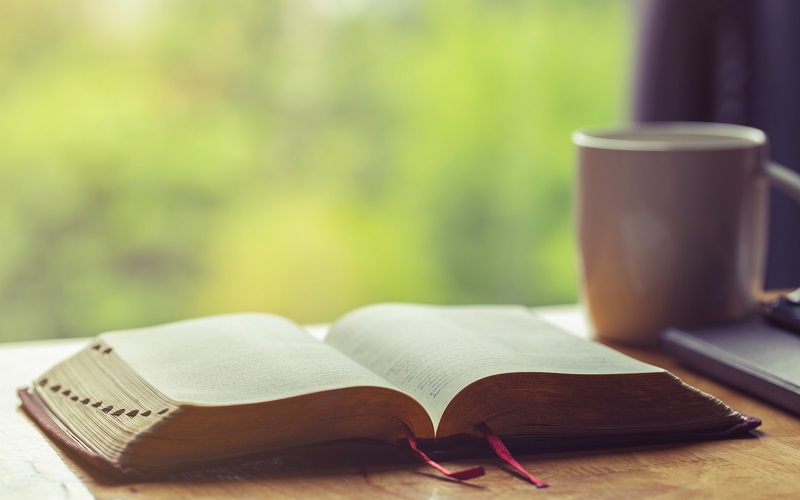 ATTENTION: Major social media outlets are finding ways to block the conservative/evangelical viewpoint. Click here for daily electronic delivery of The Stand's Daily Digest - the day's top blogs from AFA.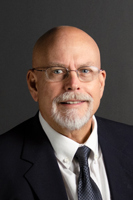 Rob Gardner
Retired AFA Staff Member
MORE
Monday
It's Temporary
So we don't look at the troubles we can see now; rather, we fix our gaze on things that cannot be seen. For the things we see now will soon be gone, but the things we cannot see will last forever (2 Corinthians 4:18 NLT).
Whatever we are struggling with is only temporary. Our struggles are just part of the broken world we live in. Just know, Jesus paid the ultimate price for us so those who know Him really have nothing to fear or worry about.
Lord God, may you bless all who read this today and let them know how you are with them and will bring them through the fire no matter what is going on in their lives. I ask this in the name of your Son, Jesus Christ. Amen.
Tuesday
True Strength
I love you, LORD;
 you are my strength.
The LORD is my rock, my fortress, and my savior;
 my God is my rock, in whom I find protection.
He is my shield, the power that saves me,
 and my place of safety (Psalm 18:1-2 NLT).
I am nothing without God. I tried life without God before, and I never want to go back. I once tried to make the pleasures of this world my savior. That didn't work at all. I tried to make stuff my god. That was also a very bad choice.
But finally, I stopped running from God and ran to Him. I love you, Lord, for never forsaking me and never giving up on me.
Have you been running from Him? I'm no different than you. Thanks be to God because He's waiting for you. Try running to Him.
Lord, thank You for saving me from myself and all of my poor decisions. I pray today for those who are continuing to run from you and that they might put their pride behind them and run toward you. Lord. I pray today that someone will invite you into their heart to do miraculous works in them. I ask and pray in the mighty name of Jesus Christ. Amen.
Wednesday
Darkness Is Overtaken
The light shines in the darkness, and the darkness can never extinguish it (John 1:5 NLT).
No matter how this broken world tries to silence God and His Word, it will not extinguish the Light of Christ!
Dear Lord, shine your Light brightly! Amen.
Thursday
God's Plan and Direction
Don't worry about anything; instead, pray about everything. Tell God what you need, and thank him for all he has done (Philippians 4:6 NLT).
How many times do we just go about our everyday life and not take the time to listen or look for God in the middle of our existence? God is there. He surrounds us. He is there holding us up. God is there telling us what is right and what is wrong in our lives. Are we listening? Are we looking for His direction?
Dear Father, help us stop worrying and start trusting in you. Father God, you are in control. I pray we will stop relying on our abilities and begin totally relying on you. Lead us today and help us not veer from your path for our lives. We ask and pray in the mighty name of Jesus. Amen.
Friday
Hope and Service
Never be lazy, but work hard and serve the Lord enthusiastically. Rejoice in our confident hope. Be patient in trouble, and keep on praying. When God's people are in need, be ready to help them. Always be eager to practice hospitality (Romans 12:11-13 NLT).
Laziness is not a part of hope. We are to be fired up and to work hard to serve the Lord by serving others. We all serve in different ways, but we must serve in whatever capacity we are called to do. We serve others because of the hope God has given us. Service is or should be a daily part of our Christian life. We serve because of the hope our salvation brings. We should be the first in line to serve the Lord by serving others.
Help others in the name of the Lord. Help others because it is the right thing to do. Serve others because of what Jesus did for us. Serve because we are called to serve. Serve in whatever capacity you are able to serve but serve.
Dear Lord, push the church out of the confines of the walls of the building to serve those in need. Give the church the desire to serve the community and show your amazing love and your hope through their actions. Don't let the church rest on their pews on Sunday. Get them going to serve others. Remind us, Lord, we are the church. Bless those who serve you by serving others in their communities and the world. Let our worship be shown in obedience and service to you wherever we are and for as long as we live. Amen.
Saturday
The Truth Can Hurt
Fools think their own way is right, but the wise listen to others (Proverbs 12:15 NLT).
Sometimes blinders prevent us from seeing that the path we are on is not a good one. Hopefully, we don't have earplugs in, too. We must be willing to listen to a good friend who is speaking truth to us.
Sometimes that truth cuts deep into our core. When that happens, compare your friend's rebuke with God's Word. If they agree, you must adhere to your friend's rebuke because it aligns with God's Word. Remember, it's for your own good.
Dear Lord, help us to accept correction from credible sources. We all go astray. Lord, help us to listen to others. Help us get back on track. In Jesus' name, Amen.
Sunday
Our Faith
Faith shows the reality of what we hope for; it is the evidence of things we cannot see (Hebrews 11:1 NLT).
We can't see Him or touch Him, but we can know Him. We can pray and speak to Him. He, in turn, speaks to our hearts. God is Omnipresent. He is God. He is the Triune God: Father, Son, and Holy Spirit.
We can know His ways by studying His Word, the Holy Bible. God sends the Holy Spirit into our hearts to preside.
We will never understand all of who God is because His ways are not our ways. In our times of turmoil, we must walk by faith which means we may not understand but we do trust and hope in Him who is with us always.
We walk by the faith of knowing He is God and He sent His Son, Jesus Christ, to save us from our sins by His sacrificial death on the cross. After He was dead and buried, Jesus was raised to new life by our heavenly Father. God then sent us the Advocate, the Holy Spirit, to lead and direct our lives and to dwell in our hearts. Oh, what a blessing God has given us! All we have to do is believe and have faith He is God and that  He is who He says He is. Followers of Christ live by that faith.
Lord God, thank you for your love, mercy, and grace. We are saved by your grace through faith in Christ. Thank you for letting Jesus be the author and finisher of our faith. Thanks be to you, Lord God. Amen and amen.
(Editor's Note:  "God Has a Gift for You" is the good news that restores the broken relationship we have with God because of our sin.)
Please Note: We moderate all reader comments, usually within 24 hours of posting (longer on weekends). Please limit your comment to 300 words or less and ensure it addresses the content. Comments that contain a link (URL), an inordinate number of words in ALL CAPS, rude remarks directed at the author or other readers, or profanity/vulgarity will not be approved.