Wednesday, November 3, 2021 @ 8:56 AM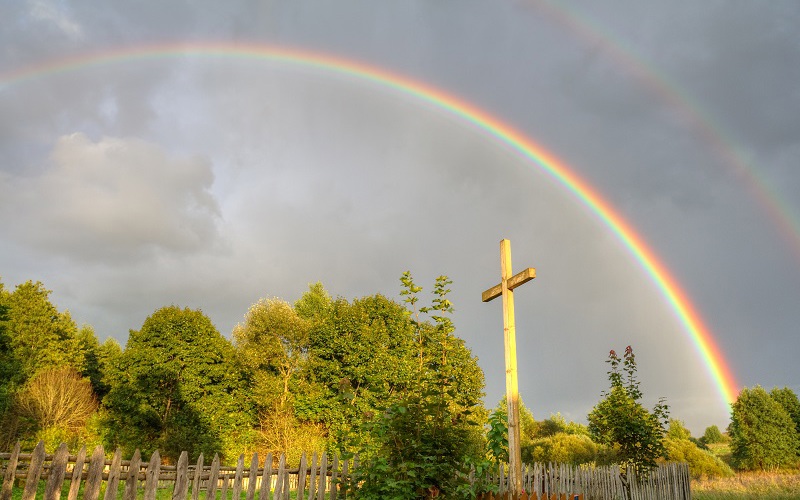 ATTENTION: Major social media outlets are finding ways to block the conservative/evangelical viewpoint. Click here for daily electronic delivery of The Stand's Daily Digest - the day's top blogs from AFA.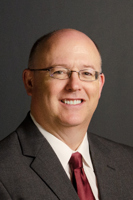 Dr. Robert Youngblood
The Stand
MORE
Beauty is in the eye of the beholder but so is danger. Yet, the only eye that matters in judging everything righteously is God's. Lord, help us see, understand, and obey your will in these matters of being content. Amen.
I fear many Christians may have lost focus on something God sees as beautiful, and in doing so, we have traded our birthright as Christians for chicken soup for the soul.
Simply put, it's obedience to God we've forgotten for a bowl of contentment in our comfort zones. When we live for this chicken soup for the soul instead of obedience to God, we are more likely to be disobedient than faithful.
God sees obedience as love of Him and as faithfulness to Him. Obedience to God is beauty in action. It is the practicality and practice of loving God. "Obedience is the key that opens every door," wrote C.S. Lewis.
Jesus, our door to a restored relationship with God, said to love God is to obey God. He said it more than once, so in John 14:15 we are told if you love Him, you will keep His commandments. To love Christ is to submit, follow, and allow yourself to be made like Christ who was and is obedient even today (John 14:3).
Unfortunately, for our culture today, it is necessary to consider obedience in relation to the words comfort zone, contentment, and danger zone because this seems to be where deception is occurring.
The comfort zone and danger zone share edges. Others call the danger zone opportunities for growth, the stretch zone, the terror zone, and a place "where the magic happens."
Instead of focusing on which zone we might be in at any given time, we need to focus on obeying God.
The same command given to all of us can be placed on either side of the edge because of our individuality. Whether we use words like differences, strengths, weaknesses, personality traits, talents, or gifts, we are called by Scripture to a commonality to love the Lord God with all our heart, soul, strength, and mind and then loving neighbor as self.
For example, multiple surveys show many people fear public speaking more than death, yet, for some people, it is well within their comfort zone. For others, years of necessity or obedience to speak in public make it seem natural. When it doesn't feel within our comfort zone, the fear creates a fight, flight, or freeze reflex that often defines we are approaching our danger zones.
Carrying this example further, what if God required someone to speak up for Him? To take a public stand? To do a public devotion? To share the gospel in public instead of one-on-one? To share the gospel one-on-one with a stranger or a relative?
Most people want to be liked and feel accepted even if they don't consider themselves as a "people-person." So the fear of being seen as pushy, judgmental, or weird stops many from even initiating a conversation. If we share how God judges sin and point to the Bible as the authority it is, then they may still be upset at us, but they can address the King of Kings with their grievances. That holds true for us too if we know what God desires and commands, but we don't comply
This is part of dying to self and being obedient outside the comfort zone. (It is also why I love the Share Jesus Without Fear method of witnessing – it relies on God's Word, the Holy Spirit, and your obedience to God's commands to witness. It does so without pressure, arguing, or fear of failure.)
The beauty of being content is when we are content obeying God regardless of how we might feel.
The danger of being content is when we are content only in our comfort zone.
When we cherish being content in our comfort zone, then we might redefine the gospel by redefining God's love while ignoring our responsibility. This isn't just about sharing the gospel. It's about being an obedient Christian who can one day hear Well done, my good and faithful servant.
It is within obedience to God we should always find our contentment regardless of whether we are in our comfort zone or not.
The world's idea of a comfort zone doesn't fit really well for Christians. The Devil prowls in the comfort zone especially when we aren't being obedient to God. Why would Christians want to deny themselves what is comfortable?
Three of the gospels share the command to take up our cross and deny ourselves. Matthew 16:23-24, Luke 9:23, and Mark 8:34 all emphasize how our comfort might be sacrificed. My favorite version is this one from the Amplified Bible:
Jesus called the crowd together with His disciples, and said to them, "If anyone wishes to follow Me [as My disciple], he must deny himself [set aside selfish interests], and take up his cross [expressing a willingness to endure whatever may come] and follow Me [believing in Me, conforming to My example in living and, if need be, suffering or perhaps dying because of faith in Me] (Mark 8:34, Amplified).
The Bible is filled with examples of obedience despite discomfort or danger. Lion's mouths have been shut, seas have been parted, and, of course, Christ's obedience shines throughout history and the world.
Didn't Jesus shoulder the weight of the cross His entire ministry on earth? He knew it was coming. He knew he would feel physical pain and the pain of wrath, judgment, (and somehow) separation from God the Father. He knew He would drink in full the cup of wrath reserved for sinners.   
So when Christ tells us to take up our cross daily, don't you know He did so too?
How then are we to walk? How can we move from being content in our comfort zones to being content in obedience regardless of what "zone" we feel we are in?
May I suggest reading and praying Scripture?
Wherever you are in studying the Bible is where you need to start praying Scripture. Of course, AFA has a website, pray.afa.net, which you can use if you aren't sure how you might pray Scripture. If you use it daily, you'll have covered the entire Bible in about three years.
I hope you have already discovered or will soon discover the joy and beauty of being content in obeying God. His faithfulness may make miracles appear in your life, but regardless of the outcome you experience, being obedient to Him shows the miracle of Christ and the Holy Spirit in your life.
Though being content in obedience to God may confuse the world, it is beautiful to God and fellow believers. It is also the light to the world (Matthew 5:14) that the darkness cannot ignore. 
Please Note: We moderate all reader comments, usually within 24 hours of posting (longer on weekends). Please limit your comment to 300 words or less and ensure it addresses the content. Comments that contain a link (URL), an inordinate number of words in ALL CAPS, rude remarks directed at the author or other readers, or profanity/vulgarity will not be approved.