Tuesday, December 21, 2021 @ 09:55 AM
ATTENTION: Major social media outlets are finding ways to block the conservative/evangelical viewpoint. Click here for daily electronic delivery of The Stand's Daily Digest - the day's top blogs from AFA.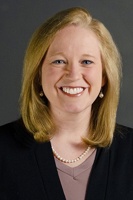 Rebecca Davis
The Stand (Print) Associate Editor
MORE
So this is Christmas/And what have you done?/Another year over/And a new one just begun/And so this is Christmas/I hope you had fun/The near and the dear ones/The old and the young.
Since the beginning of the holiday season, I haven't been able to get these lyrics from the popular Christmas song by John Lennon and Yoko Ono out of my mind. I've heard the song for years, sung along when it plays on the local all-Christmas radio station, and even hummed the familiar tune while washing dishes.
But it wasn't until this year that the words of the song's pre-chorus really hit me: It's Christmas again. Another year has passed, and what have we done?
Before I go any further, I want to give the disclaimer that I do realize that this is a secular song written to protest the Vietnam War. It was the culmination of two years of activism by Lennon and Ono. But that's beside the point.
Knowing the context of the song (and I'm a big stickler for keeping things in context), I think we are ok this time to consider those few lines apart from their context and apply them to our own lives this Christmas season. In fact, we could use those lines as a catalyst for some deep self-reflection on all of 2021 – another year that has once again come and gone so quickly. But that's not where I want to go with my thoughts today.
I want to focus on this current Christmas season: So this is Christmas/What have you done? … What have I done? What have we done…to focus on the babe in the manger who was born to be our risen Savior?
From the time our first child was born (over 11 years ago), my husband and I have always tried to be intentional about how we celebrate Christmas. From the gifts we give to the traditions we establish to the memories we make, we want them all to be about Jesus. And by that, I mean that we want our children to know that all the good things that come about during this season – and throughout the year – are because of Jesus.
Every good gift and every perfect gift is from above, coming down from the Father of lights… (James 1:17a).  
I love how Versebyversecommentary.com breaks down this verse:
"Every good gift – The word 'gift' denotes the act of giving. The emphasis is on the Giver. God is the Author of each and every good gift. …God gives to us on the basis of His character and not based on our character. …The word 'good' means good of an intrinsic value. God's gifts to us are good because they come from His character and not from our performance.
"and every perfect gift
This second word for 'gift' is different from the previous word for 'gift.' It refers to the thing given, rather than the act of giving. This is a gift granted as bounty, benefaction. …God is both the Giver and a generous source of 'good' gifts. The word 'every' emphasizes the all-inclusive nature of God's propensity to give. Everything that God gives, whether spiritual, physical, or social, is 'perfect.'
"is from above,
We do not merit God's gifts. He gives His gifts 'from above' as an act of His grace. The source of our gifts is in the person of God.
"and comes down from the Father of lights,
'The Father of lights' refers to God as Creator of the heavenly luminaries, the sun, moon, and stars."
What does all this mean, and what does it have to do with how my family celebrates Christmas? It means that God, the Creator of the universe, gives good gifts to us simply because he delights in doing so. During this Christmas season, we, as a family, have purposefully tried to receive God's good gifts with grateful hearts, knowing we don't deserve any of them.
So what have we done this Christmas?
With joyful hearts, we've bought and wrapped gifts for others. We've gone to a local Christmas tree farm and picked out a massively large tree. We've decorated our home…and the tree (after trimming it, literally). We've danced to Christmas music. We've participated in school parties and a Christmas play. We've packed shoeboxes with goodies for children in other countries. We've made a gingerbread house. We had the best time as a family baking and icing Christmas cookies, even if I'm still sweeping up sprinkles off the floor. We look forward to lighting our Advent candle each Sunday, and we've closed out most of our evenings with an Advent reading that focuses our minds and hearts on the real Reason for the season. We are excited about spending time with family in the coming days, and tonight we are planning to put on our Christmas pajamas, grab some hot chocolate, and ride around looking for Christmas lights.
Is every single one of these things specifically about Jesus? No. But are we able to do every single one of these things because of Jesus? Yes! And like Mary, I'm treasuring all of these things, pondering them in my heart, and saying, "Thank you, God!" (Luke 2:19)
Am I telling you all of these things to make my family's life look picture-perfect? Absolutely not! We are far from that. We fuss, we argue, we whine, we cry. I get stressed out, and we all get tired. My oldest is recovering from the flu right now, and this is the first time after losing a baby at Christmas over eight years ago that I've really been in the Christmas spirit.
Yet my 7-year-old gets it. As I was writing this blog while sitting at my dining room table, she crawled up in my lap and said, "I'm good at writing stories." Then she began to type: "We celebrate Christmas because Christmas is special. Why? Because Jesus be born so we can be born again. …Merry Christmas to all and to all good night!"
From the mouth of babes…what more is there to say?
Please Note: We moderate all reader comments, usually within 24 hours of posting (longer on weekends). Please limit your comment to 300 words or less and ensure it addresses the content. Comments that contain a link (URL), an inordinate number of words in ALL CAPS, rude remarks directed at the author or other readers, or profanity/vulgarity will not be approved.