Friday, February 18, 2022 @ 7:01 AM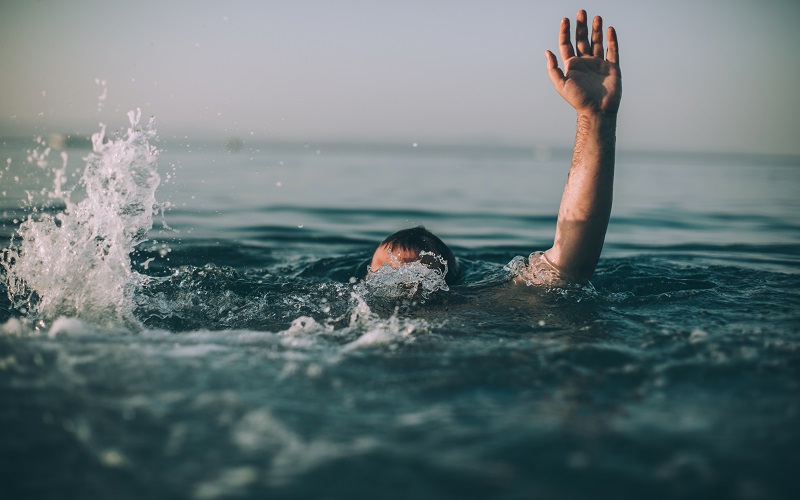 ATTENTION: Major social media outlets are finding ways to block the conservative/evangelical viewpoint. Click here for daily electronic delivery of The Stand's Daily Digest - the day's top blogs from AFA.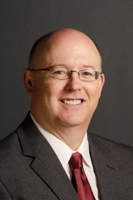 Dr. Robert Youngblood
The Stand
MORE
Worry weighs on the heart as so few things can. My personal battle is overthinking and underfaithing. I'm not sure if "underfaithing" is a new word, but it seems perfectly appropriate for a struggling Christian.
My sweet bride bought me a T-shirt which I wish wasn't true. It reads, "Hold on. Let me overthink this." She thought it was funny. I'm still thinking about it.
Worry is a sin and can make us our own enemy against God's will in our lives. It simultaneously contributes to and flows from the feeling of fear and overwhelm that acts like rising waters that may drown us. Finally, we call out:
Deliver me from sinking in the mire; let me be delivered from my enemies and from the deep waters (Psalm 69:14).
Worry is when our fears fog up our faith. Perhaps this is why "Fear not" and "Do not be afraid" are found so often in the Bible. Our worry concerns God immensely.
Thankfully, the Bible tells us about the one time we should worry and be afraid. In stark contrast to Luke 12:25 – the "Who of you by worrying…" verse – Jesus warns us to worry and fear when it comes to our relationship with God in Matthew 10:28:
"And do not fear those who kill the body but cannot kill the soul. Rather fear him who can destroy both soul and body in hell."
Jesus is telling us to fear God?
Unless you seek to understand how sin cannot be in the presence of God and His holiness, then this idea of fearing God will seem so different than what the culture teaches "God is love." They ignore the rest of His character and being (see here, especially numbers 13 and 14). They pick and choose to create a false god that doesn't match what the Bible tells us.
The next verses build on the previous one and take us somewhere holy and sweet that only Jesus can provide. These verses add to the flavor of John 3:16 and John 14:6 so we can taste and see how the Lord truly loves us and IS good:
Are not two sparrows sold for a penny? And not one of them will fall to the ground apart from your Father. But even the hairs of your head are all numbered. Fear not, therefore; you are of more value than many sparrows. So everyone who acknowledges me before men, I also will acknowledge before my Father who is in heaven, but whoever denies me before men, I also will deny before my Father who is in heaven (Matthew 10:29-33).
If you've ever wondered what does Jesus save you from, it is from God's wrath and condemnation of sin. When we turn to Christ for salvation, it is then – and only then – we are considered separate from our sin, its eternal consequences of judgment, and fully forgiven of it. Thank God there is no condemnation to those who are in Jesus Christ (Romans 8:1).
God is still working on me, and that's why I still fight worry. Worry is the superpower I wish I did not have. When I was typing this, I was listening to Tasha Cobbs Leonard "Your Spirit." I was worried those near my office might hear me singing.
My voice wanted to sing and shout out, but worry stifled it. Worry is the fog that skews us from seeing the Lord and the vision the He has for us in serving Him. Worry waves to us for our attention, and we give it even though we may have just stepped out of the boat to go to Jesus.
Isn't that what fear and worry do to all of us in our lives?
God wants our lives to shine for His glory (Philippians 2:15; Matthew 5:16), yet we give worry and fear our attention. We willingly suppress the flow of the Holy Spirit who desires us to act and obey no matter what may be in the way. If worry is how we hide the light Jesus desires us to shine (Matthew 5:15), does that bring new understanding to how worry can sometimes make us basket cases?
Pastor Adrian Rogers shared, "Sorrow looks back; worry looks around; but faith looks up." Recently, thankfully, a fellow American Family Association employee led a devotion that reminded us all – yet again – to look up to God.
We have a system where we rotate through every staff member sharing a brief devotion. It can be as easy as reading some Scripture and taking prayer requests. I never know what God will put on the hearts of those who share. To be honest, since fear of public speaking is the number one fear for most people, I'm certain many of us have worried about it when our time comes and wouldn't consider it easy at all!
Steve opened with prayer and then immediately sang a verse or two of "His Eye is On the Sparrow." Then he proceeded to honor his parents and God.
His mom passed just a few weeks ago, and his dad continues forward in life. They had been married 65 years. When you consider losing a spouse is ranked as a 100 on the life stress scale from zero to 100, I'm sure prayers would be appreciated.
Steve gave an overview of how he has dealt with worry and concerns. First, he talked about what he called "Changing the Channel." This seems to be a focus tool – like the eyes drawn to the brightest light, the mind is drawn to the most prominent thought(s).
One of the ways he mentioned doing this was by "… casting all your anxieties on him, because he cares for you" (1 Peter 5:7). The Amplified Bible has a longer version:
… casting all your cares [all your anxieties, all your worries, and all your concerns, once and for all] on Him, for He cares about you [with deepest affection, and watches over you very carefully].
Steve said something about his dad's faithfulness that I had to write down. His dad, a retired pastor, has "…internalized God's peace and God's presence." I pray people can say that about me one day. I pray they can say it about you too.
While every believer has the Holy Spirit sealing them as part of our promise from God (Ephesians 1:13), too often the feeling of worry fogs up the facts of God's promises and faithfulness.
One way to help change the channel, Steve shared, was memorizing Scripture. Those mentioned by him and other staff members included Isaiah 12:2, 2 Corinthians 9:8, Romans 8:28, and Exodus 14:14.
Memorizing Scripture does decrease the density of the fog of fear and worry. And just like the sun can drive away the fog, so can the Son drive away the fear. As bad as I am now, you should've seen me before. He's still working on me!
That brings us to another method Steve shared – song. I've linked a few in this blog, so I hope you take a moment to listen. While they may not be your style, already, you probably are aware of a few that can lift your heart. At least, that's what I pray, because even if you cannot carry a tune,  a tune may help carry you.
Steve also mentioned prayer. Specifically, he mentioned we should pray we only carry the burdens God gives us instead of trying to take on burdens the world encourages us to embrace. Matthew 6:33-34 is where Jesus tells us to seek the kingdom of God first and then not to worry about tomorrow because today has enough troubles or evil of its own.
With that in mind, I encourage you to consider how God's power shines through prayer – especially one which many don't connect as both prayer and memorized Scripture: The Lord's Prayer.
Steve ended with a song, "I Cast All My Cares Upon You." Let's do what the song title says right now and give glory to our Father who answers prayer because He is also the God who cares.
Please Note: We moderate all reader comments, usually within 24 hours of posting (longer on weekends). Please limit your comment to 300 words or less and ensure it addresses the content. Comments that contain a link (URL), an inordinate number of words in ALL CAPS, rude remarks directed at the author or other readers, or profanity/vulgarity will not be approved.