Monday, February 14, 2022 @ 8:40 AM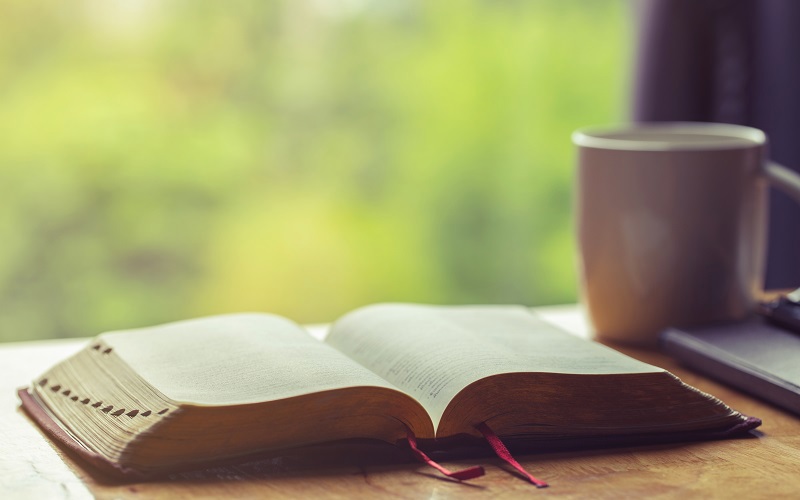 ATTENTION: Major social media outlets are finding ways to block the conservative/evangelical viewpoint. Click here for daily electronic delivery of The Stand's Daily Digest - the day's top blogs from AFA.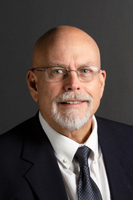 Rob Gardner
Retired AFA Staff Member
MORE
Monday
The Highway To Life
"You can enter God's Kingdom only through the narrow gate. The highway to hell is broad, and its gate is wide for the many who choose that way. But the gateway to life is very narrow and the road is difficult, and only a few ever find it" (Matthew 7:13-14 NLT).
We have a choice. Please choose the right road. If you are heading down the wrong road, in the wrong direction, do a 180-degree turn and come back to the correct heading. Our heavenly Father is a God of second chances. He just wants you back on His team.
Father, bring your lost sheep back into your fold. We ask in the mighty name of Jesus. Amen.
Tuesday
Christ Given Privilege 
So now there is no condemnation for those who belong to Christ Jesus. And because you belong to him, the power of the life-giving Spirit has freed you from the power of sin that leads to death (Romans 8:1-2 NLT).
Being a follower of Christ has its privileges.
Lord God, thank you for the privilege of your, love, mercy, grace, and power in our lives. In Jesus' mighty name we pray. Amen.
Wednesday
True Peace
The Lord rules over the floodwaters.
The Lord reigns as king forever.
The Lord gives his people strength.
The Lord blesses them with peace (Psalm 29:10-11 NLT).
True peace can only be found through God. He will grant His children comfort and peace, even when human understanding can't phantom "how" this is possible.
I've walked through turbulent times and chaotic situations. It often did not seem possible that there would be a good outcome. I couldn't see a good way out. But, when I fixed my eyes on Jesus and handed the steering wheel over to Him, I was given a peace not understood by anyone but another follower of Christ.
I pray today that you will turn your face to Jesus Christ whatever you may be going through. I hope you will pray for His peace, comfort, and resolution to your trouble, sickness, sin, or whatever you are struggling with. Through Him, all things are possible.
Thank you, Lord, for loving us and providing for all of our needs. Amen.
Thursday
The Love Of Money
Don't love money; be satisfied with what you have. For God has said,
"I will never fail you.
I will never abandon you."
So we can say with confidence,
"The Lord is my helper,
so I will have no fear.
What can mere people do to me? (Hebrews 13:5-6 NLT).
Money will never supply what our heart needs. Money will always leave us for someone or something else. Money will never be a true helper, albeit, it comes in handy at times, but it is a temporary solution to a problem. 
When we worship money, we constantly fear losing it or not making enough of it. Money is not a god, we should be very careful not to make it a god in our lives.
Our God is the solution to all of our needs and sometimes our wants. Thanks be to God for helping us to walk a path that honors Him.
Father God, direct our minds, our thoughts, and our hearts so that we only love you. Lead us to worship you alone, Lord God. It is the mighty name of Jesus we pray. Amen.
Friday
He Bled And Died For Us
And he took a cup of wine and gave thanks to God for it. He gave it to them, and they all drank from it. And he said to them, "This is my blood, which confirms the covenant between God and his people. It is poured out as a sacrifice for many (Mark 14:23-24 NLT).
Jesus poured out His blood to cover the sin of the world. Not just the sin of the time when He lived in Israel, but the sin of all times – the past, present, and future sin. He shed His blood for the sin that destroys our families. He bled and died for each of us. He bled and died for me. He bled and died for the world. Jesus bled and died for you!
How are you living your life? How are you showing you believe Christ died for you? What are you doing with your life to glorify His name? Is it evident by your "fruit" that you come from the good tree?
Folks, we are saved only by the grace of God through His Son, Jesus Christ. We can only be saved through this grace by our faith in Christ and what He did on the cross. Thanks be to our heavenly Father for rolling the rock away from the tomb and raising Jesus to new life. Through Christ's death, burial and resurrection, we are able to walk as He did, from this life to everlasting life with you, Father God.
Lord God, forgive us for not living a life that glorifies You. We are broken people, living in a broken world. We can't get through this life without You. We can't Lord, but you can !!! Save us from ourselves, Lord. Pull us back into your grasp. Forgive us, Lord. We are sinners. Thanks be to you, Father. We praise your holy name. Amen.
Saturday
Living In His Light
This is the message we heard from Jesus and now declare to you: God is light, and there is no darkness in him at all. So we are lying if we say we have fellowship with God but go on living in spiritual darkness; we are not practicing the truth. But if we are living in the light, as God is in the light, then we have fellowship with each other, and the blood of Jesus, his Son, cleanses us from all sin (1 John 1:5-7 NLT).
It's our choice on whether we are going to live in the Light of Christ or the darkness of Satan. What will we choose? So, if we say "Light," are we prepared to stand strong and fight the temptations of this broken world?
Let me tell you, my life living in the Light is so much better than my life of darkness. No, things don't always go well, but by having Jesus in my heart, life is sure easier to deal with.
Father, help us to stay in your Light. Help us to understand we must work and sometimes battle to stay in your Light, but if we remain vigilant and fight, the darkness cannot overcome. Lord, give us strength and stamina to accomplish what you have called us to do. In Christ's name, amen.
Sunday
Junk Turns Into Joy
So be truly glad. There is wonderful joy ahead, even though you must endure many trials for a little while. These trials will show that your faith is genuine. It is being tested as fire tests and purifies gold — though your faith is far more precious than mere gold. So when your faith remains strong through many trials, it will bring you much praise and glory and honor on the day when Jesus Christ is revealed to the whole world (1 Peter 1:6-7 NLT).
We all have junk going on in our lives. Trials and tribulation are part of life on this earth. Some trials are very difficult. Some trials are horrifying. Many trials rock us down to the marrow in our bones, but these trials will show how strong our faith is, in our Lord. By our faith in Christ, we will survive and flourish. In the midst of our trials, we will grow closer to Him.
One day, when we meet Jesus, our trials will be laid aside and the joy of His presence will overwhelm us. Then we will understand the true meaning of joy.
Lord God, help us to have the faith it takes to get through the current trial we are going through. Help us to seek your joy in the midst of the storm we are enduring. Help us to have peace when there seems to be only turmoil around us. Father, give us the faith of Abraham. We ask and pray in the mighty name of our Lord and Savior, Jesus Christ. Amen.
(Editor's Note:  "God Has a Gift for You" is the good news that restores the broken relationship we have with God because of our sin.)
Please Note: We moderate all reader comments, usually within 24 hours of posting (longer on weekends). Please limit your comment to 300 words or less and ensure it addresses the content. Comments that contain a link (URL), an inordinate number of words in ALL CAPS, rude remarks directed at the author or other readers, or profanity/vulgarity will not be approved.