Monday, February 28, 2022 @ 8:25 AM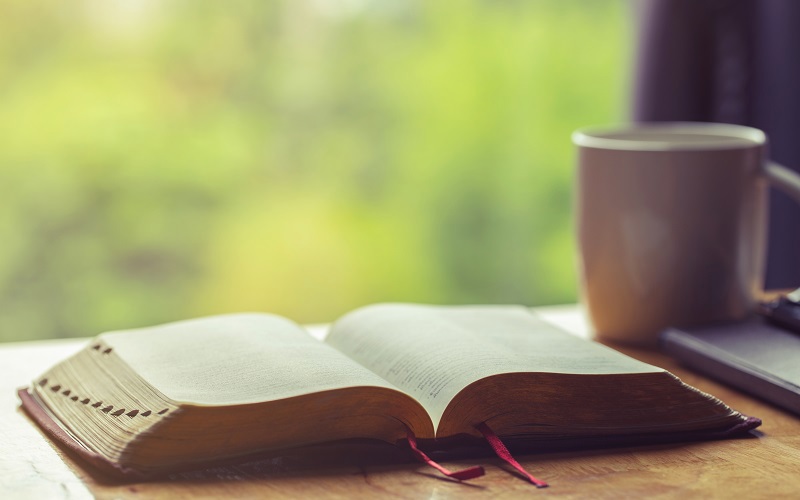 ATTENTION: Major social media outlets are finding ways to block the conservative/evangelical viewpoint. Click here for daily electronic delivery of The Stand's Daily Digest - the day's top blogs from AFA.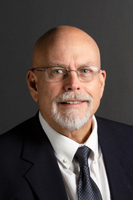 Rob Gardner
Retired AFA Staff Member
MORE
Monday
The First &  Second Commandments
Then God gave the people all these instructions:
"I am the Lord your God, who rescued you from the land of Egypt, the place of your slavery
"You must not have any other god but me.
"You must not make for yourself an idol of any kind or an image of anything in the heavens or on the earth or in the sea. You must not bow down to them or worship them, for I, the Lord your God, am a jealous God who will not tolerate your affection for any other gods. I lay the sins of the parents upon their children; the entire family is affected — even children in the third and fourth generations of those who reject me. But I lavish unfailing love for a thousand generations on those who love me and obey my commands" (Exodus 20:1-6 NLT).
Have you placed something or someone between yourself and God? Have you made an idol out of something of this world? This old world makes it easy to find something or someone to come between us and God. It could be a car, motorcycle, home, wife, kids, or even grandkids. 
Who should we put first and foremost? When we place God second, we have a problem. There should be no contest. The purpose of the first two commandments is to love God, know Him, worship Him, and place Him in the highest place of your life.
Thank you, Lord, for giving us a road map for life and everlasting life. Help us to turn from life's distractions and give you our full attention. We pray in the name of our Savior, Jesus Christ, and by the power of the Holy Spirit. Amen.
Tuesday
May All Believe
"I am the Alpha and the Omega — the beginning and the end," says the Lord God. "I am the one who is, who always was, and who is still to come — the Almighty One" (Revelation 1:8 NLT).
It is ALL about Jesus. You don't need to believe me. Just believe God!
Dear Lord, let the lost hear and the blind see and know you are God of all. Amen.
Wednesday
Your Plans or His?
You can make many plans,
but the Lord's purpose will prevail (Proverbs 19:21 NLT).
Making plans for our lives is a good and needed thing, but we must ask God to be in the middle of those plans. If we eliminate Him from our plans and desires, we will always be fighting an uphill battle. Why not ask God to direct your thoughts on what He wants you to do? Pray about it and wait for clarity when making big decisions.
I personally have been on both sides of doing this, my way vs. God's way. Believe me, His way is so much better.
Lord God, we pray for your direction in our lives. Help us to always ask you before we set out on our own. We ask in the name of Jesus and by the power of the Holy Spirit. Amen.
Thursday
Solid Ground
(Jesus speaking)
"Anyone who listens to my teaching and follows it is wise, like a person who builds a house on solid rock" (Matthew 7:24 NLT).
Where have you built your "house?" I'm asking because it has eternal consequences.
Father God, help us to build our "homes" on your solid ground — Jesus as our one foundation. We ask in the mighty name of Jesus. Amen.
Friday
Don't Hold It In
Give all your worries and cares to God, for he cares about you (1 Peter 5:7 NLT).
What are you doing holding all that worry and heartache inside you? Let God have it. Give it to Him. He loves you more than we can ever understand. Give Him your pain and troubles. After all, there are not any problems bigger than Him! Yes, He cares, but He can also help.
Dear Lord, we give you our worries and our troubles today. I pray you will take them and put them under your feet. Lord, give us faith that you are in charge, and you are the King of Kings over all people and things. May you give us peace through our trials and tribulations. We ask and pray in the mighty name of Jesus, Amen.
Saturday
He Paid the Price
He was despised and rejected —
a man of sorrows, acquainted with deepest grief.
We turned our backs on him and looked the other way.
He was despised, and we did not care.

Yet it was our weaknesses he carried;
it was our sorrows that weighed him down.
And we thought his troubles were a punishment from God,
a punishment for his own sins!
But he was pierced for our rebellion,
crushed for our sins.
He was beaten so we could be whole.
He was whipped so we could be healed.
All of us, like sheep, have strayed away.
We have left God's paths to follow our own.
Yet the Lord laid on him
the sins of us all.

He was oppressed and treated harshly,
yet he never said a word.
He was led like a lamb to the slaughter.
And as a sheep is silent before the shearers,
he did not open his mouth.
Unjustly condemned, he was led away.
No one cared that he died without descendants,
that his life was cut short in midstream.
But he was struck down
for the rebellion of my people.
He had done no wrong and
had never deceived anyone.
But he was buried like a criminal;
he was put in a rich man's grave.

But it was the Lord's good plan to crush him
and cause him grief.
Yet when his life is made an offering for sin,
he will have many descendants.
He will enjoy a long life,
and the Lord's good plan will prosper in his hands.
When he sees all that is accomplished by his anguish,
he will be satisfied.
And because of his experience,
my righteous servant will make it possible
for many to be counted righteous,
for he will bear all their sins.
I will give him the honors of a victorious soldier,
because he exposed himself to death.
He was counted among the rebels.
He bore the sins of many and interceded for rebels (Isaiah 53:3-12 NLT).
Thank you, Jesus. Thank you for saving me from myself.
Dear God, I pray for my friends who have not found your life-changing mercy, grace, and love. I pray they will find your saving grace before it is too late. I know you have never given up on any of them. I know you will continue to chase them. I know you love them more than they will ever be able to understand. Father, open our minds and our hearts to hear and see you. In Jesus' name, I pray. Amen.
Sunday
Battlefield Secured
For every child of God defeats this evil world, and we achieve this victory through our faith. And who can win this battle against the world? Only those who believe that Jesus is the Son of God (1 John 5:4-5 NLT).
Victory is ours by the power of our Lord, Jesus Christ.
Lord God, we praise you for the ultimate and final victory. We pray for our faith to be strong and our devotion to you be resolute. Help us to fight the good fight and keep our eyes focused on you. Thank you, Lord God! Amen!
Please Note: We moderate all reader comments, usually within 24 hours of posting (longer on weekends). Please limit your comment to 300 words or less and ensure it addresses the content. Comments that contain a link (URL), an inordinate number of words in ALL CAPS, rude remarks directed at the author or other readers, or profanity/vulgarity will not be approved.