Monday, February 7, 2022 @ 7:16 AM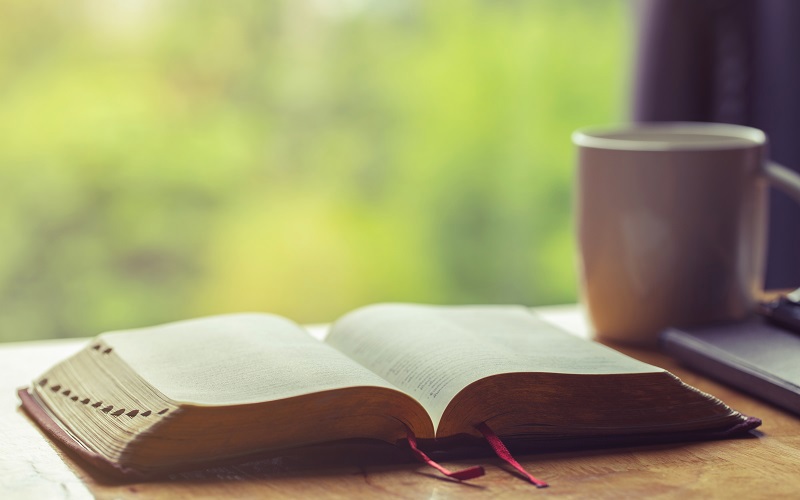 ATTENTION: Major social media outlets are finding ways to block the conservative/evangelical viewpoint. Click here for daily electronic delivery of The Stand's Daily Digest - the day's top blogs from AFA.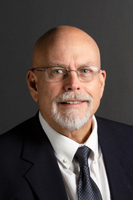 Rob Gardner
Retired AFA Staff Member
MORE
Monday
Continually Searching
Search me, O God, and know my heart;
test me and know my anxious thoughts.
Point out anything in me that offends you,
and lead me along the path of everlasting life (Psalm 139:23-24 NLT).
We all fall short of how we conduct our lives. We are well below the "bar" that God has set for us. We need to drop to our knees and ask Him to help us achieve the level of life that He wants us to live.
We are so very broken without Him. Thank you, Lord, for never giving up on us.
 Dear Lord, let me listen to you when you are telling me of my sins and my failings. Help me to change so that I might realize your desires for me so that I might fulfill those plans in my lifetime. I ask in the mighty name of Jesus Christ, amen.
Tuesday
Promises and Hope
For your kingdom is an everlasting kingdom.
You rule throughout all generations.
The Lord always keeps his promises;
he is gracious in all he does.
The Lord helps the fallen
and lifts those bent beneath their loads.
The eyes of all look to you in hope;
you give them their food as they need it (Psalm 145:13-15 NLT).
The Lord, our God, is with us. He has promised to never leave us, but many times we choose to leave Him. Our Father has supplied us with an everlasting kingdom but it's our choice on whether we accept the gift of Christ and salvation or choose the worldly path. He lifts us up from our brokenness and supplies our needs – but we have to meet Him in a relationship.
Much of our brokenness is our choice, God has the answer and the remedy to our earthly failures. He offers hope and provides for all of our needs – if we ask Him into our lives.
Dear Lord, lead those who are fallen back into your presence. Let those who have never known you, see your amazing work in their lives and the lives of those around them. We ask and pray in your Son's Holy Name. Amen.
Wednesday
Our Christian Duty
Remember, it is sin to know what you ought to do and then not do it (James 4:17 NLT).
It's our job as Christians to be Christ's hands and feet.
Father God, open our hearts and minds to the fact that you created us to serve others by living out the gospel. Help us to fully understand we are the hands and feet of Jesus. Amen.
Thursday
Run to Him
The name of the Lord is a strong fortress;
the godly run to him and are safe (Proverbs 18:10 NLT).
Our shield is in our God. Our protector and Savior is always available for His children. Run to Him, my friends, for all of your needs. Fall on your knees and worship Him. Give thanks for all He has, is, and is going to do in your life.
He is the living God and is just as alive today as ever. Thank you, God, for your love, mercy, and grace.
Dear Lord, remind us that we can come to you for all of our needs. Remind us we have not because we have asked not. Help us fully rely on you, Father. I ask and pray in Jesus' mighty name. Amen.
Friday
Dealing with the Past
I want to know Christ and experience the mighty power that raised him from the dead. I want to suffer with him, sharing in his death, so that one way or another I will experience the resurrection from the dead! I don't mean to say that I have already achieved these things or that I have already reached perfection. But I press on to possess that perfection for which Christ Jesus first possessed me. No, dear brothers and sisters, I have not achieved it, but I focus on this one thing: Forgetting the past and looking forward to what lies ahead, I press on to reach the end of the race and receive the heavenly prize for which God, through Christ Jesus, is calling us (Philippians 3:10-14 NLT).
Read this and just dwell on what these verses mean. Then read over the last 2 verses. "Forgetting the past and pressing on." God doesn't hold our past against us when we fall into His arms. Why in heavens name can we not put our own past behind us? We keep beating ourselves over the head with our past failures...why? God doesn't.
Folks, lay your past at the foot of the cross and run the race to finish well. Jesus will forgive us through faith and repentance. Now we should forgive ourselves.
Dear Lord, help us to realize we become a new creation when we give our lives to you. Help us to press on. In Jesus' name, amen.
Saturday
Out of Our Heart
And so the Lord says,
"These people say they are mine.
They honor me with their lips,
but their hearts are far from me.
And their worship of me
is nothing but man-made rules learned by rote" (Isaiah 29:13 NLT).
Let's remember that a true life with Christ is a heart-changing experience. If we are not living a life rooted in God's Word, we are only following rituals and religious practices.
Out of our heart springs forth true life with our heavenly Father.
Lord God, let your Light shine outwardly from our heart, not just words from our mouth. Thank you, Jesus. Amen.
Sunday
U-Turns
"Son of man, give the people of Israel this message: You are saying, 'Our sins are heavy upon us; we are wasting away! How can we survive?' As surely as I live, says the Sovereign Lord, I take no pleasure in the death of wicked people. I only want them to turn from their wicked ways so they can live. Turn! Turn from your wickedness, O people of Israel! Why should you die?
"Son of man, give your people this message: The righteous behavior of righteous people will not save them if they turn to sin, nor will the wicked behavior of wicked people destroy them if they repent and turn from their sins (Ezekiel 33:10-12 NLT).
In Ezekiel's message to Israel, it's evident God allows U-Turns. In fact, it is what He desires for each of us. He wants each of us to turn from our wickedness and come to Him. Let's face it, friends, we can't have it both ways. We each have to let go of what God calls sin in our lives so we can return or come to God.
God wants us to make the U-Turn and come to Him. It is our choice. Isn't it time?
"For this is how God loved the world: He gave his one and only Son, so that everyone who believes in him will not perish but have eternal life. God sent his Son into the world not to judge the world, but to save the world through him.
"There is no judgment against anyone who believes in him. But anyone who does not believe in him has already been judged for not believing in God's one and only Son. And the judgment is based on this fact: God's light came into the world, but people loved the darkness more than the light, for their actions were evil. All who do evil hate the light and refuse to go near it for fear their sins will be exposed. But those who do what is right come to the light so others can see that they are doing what God wants" (John 3:16-21 NLT).
Lord, bring all of us who have drifted away and need your direction back to you. Father, thank you for redirecting our lives and giving us many opportunities to make a U-Turn. In Jesus' mighty name, amen.
(Editor's Note:  "God Has a Gift for You" is the good news that restores the broken relationship we have with God because of our sin.)
Please Note: We moderate all reader comments, usually within 24 hours of posting (longer on weekends). Please limit your comment to 300 words or less and ensure it addresses the content. Comments that contain a link (URL), an inordinate number of words in ALL CAPS, rude remarks directed at the author or other readers, or profanity/vulgarity will not be approved.