Tuesday, February 08, 2022 @ 09:58 AM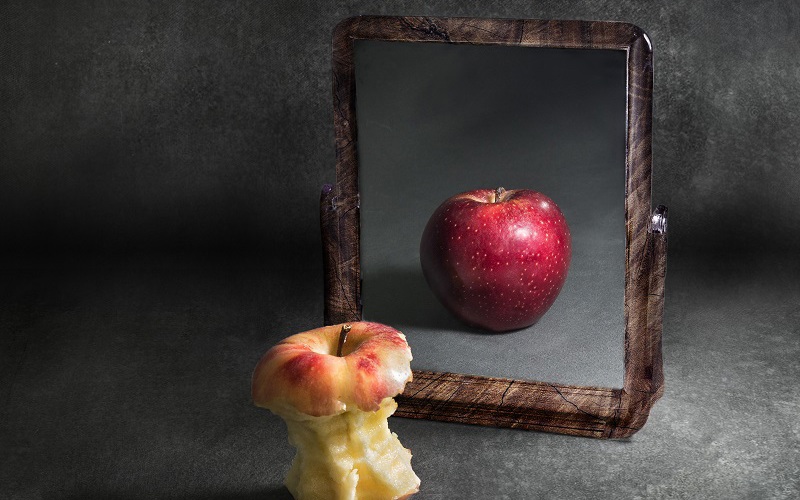 ATTENTION: Major social media outlets are finding ways to block the conservative/evangelical viewpoint. Click here for daily electronic delivery of The Stand's Daily Digest - the day's top blogs from AFA.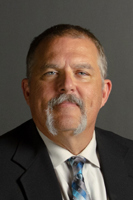 Dr. Ray Rooney, Jr.
Digital Media Editor
MORE
Determination. Sacrifice. Resolve. Commitment. These are just a few of the things that come to mind when considering that which is good in life. They are the pathway towards all that is worth having or doing. It's been said in a number of ways. "The best things in life don't come easy." "Nothing in the world is worth having or doing unless it means effort and pain." You've heard it one way or another. We all have. Why? Because it's a universal human experience. If approached correctly, struggle and difficulty can produce great dividends.
Obedience is often hard work. Faith is hard work. Perhaps the hardest of all that pays the absolute best dividends though, is love. Nothing is harder than love for the simple reason Paul says: love "endures all things" (1 Corinthians 13:7). What Paul is communicating is that love lives and thrives while under intense pressure. It resists capitulation. It "bears up courageously." Love simply does not take the easy way or the path of least resistance. Love withstands rather than withers. It cannot be defeated because it will not fold.
Hate, on the other hand, is the easy way. It's floating downstream. It's natural. It is a release of things that are desperate to get out. It is the demolition of the dam. It's lazy, irrational, and most of all, it's selfish and utterly self-destructive. When God told Cain that sin was crouching at the door yearning for a chance to get in (his life), Cain opened wide the door by his act of hate.
However, what he thought would be a great release and the initiation of the springtime of his life, failed to pay off as he had imagined. When called to account and to pay the wages for his sin he wailed, "My punishment is greater than I can bear" (Genesis 4:13). And so it is for everyone who yields to hate.
Whereas love bears an unparalleled reward, hate always decimates the one who wields it. Cain thought acting upon his hatred would improve his life's circumstances. He thought he'd be happier without his brother around. He believed his life would actually settle down if he acted on his hate. What he found out after it was too late was that his hatred guaranteed that his life would never settle down. Far from it.
[F]rom you face I shall be hidden. I shall be a fugitive and a wanderer on the earth, and whoever finds me will kill me (Genesis 4:14).
The first murderer was doomed to spend the rest of his life fearing being murdered.
Hate is the ultimate mind-altering hallucinogen. In John 16:2 Jesus revealed just how detached from truth and reality a mind can become that yields to hate:
Indeed, the hour is coming when whoever kills you will think he is offering service to God.
Hate twists truth and reality. It is an illusion that convinces people that there is gain to be had when in fact, there is nothing ahead but sorrow, regret, and loss. Ultimately, hate is spiritual suicide. Seldom has hatred been unmasked as starkly as Melville was able to when he had Captain Ahab scream, "to the last I grapple with thee; from hell's heart I stab at thee, for hate's sake I spit my last breath at thee." 
Sadly, America (and the world) seemed to be immersed in hatred today. It is literally screaming at us every day now from our television screens, computer monitors, and cell phones. The real story behind most of the news being reported today is the same: "For hate's sake I stab at thee!"
Unfortunately, this doesn't seem to be a season that will crest and eventually subside. Violence is sweeping the nation and the world. Schools, shopping malls, and even places of worship are routinely targeted by the wicked. Members of law enforcement are being ambushed and murdered in America at a rate we've never seen before. Government officials and even members of school boards are spewing and fomenting hatred brazenly and without fear of consequence.
If only people would learn that the rebound effect on the purveyor of hatred is exponentially worse than the initial action against the other person. Hate isn't the release people think it is. It's actually a trap for eternal confinement. Want to know the best way to fully grasp both the enormity and utter futility of hate? Read 1 Corinthians 13:4-7 from the other side of the coin. It would go like this:
Hate is always in a hurry and rude; hate is supremely jealous and self-aggrandizing; it is both bombastic and presumptuous. It insists and demands that others accommodate it; it is snarky and resentful; it makes a celebration of transgression while despising the truth. Hate is intolerant, believes in nothing but itself, is a purveyor of despair, and puts up with nothing from nobody.
Hate promises a release but always and only delivers bondage and confinement. It guarantees acceptance but never fails to deliver rejection. It assures us of happiness but wreaks nothing but havoc for everyone involved. Hate sublimely promises that we will gain respect and acceptance if we'll wield it but just ask Cain how it really turns out. 
The most dangerous thing about hate is that it disguises itself to look and sound just like love. Remember the story of King Solomon and the two women who both laid claim to the same baby (1 Kings 3:16-27)? When Solomon suggested that the baby be cut in half and both women could have their own half, the true mother was willing to give her son to the imposter so that he might live. Love for her child was willing to endure the pain of losing him to a liar to keep him alive. The other woman was just fine with Solomon's proposal. She looked just like a loving mother too, but hate wasn't willing to lose…even at the expense of an innocent baby's life.
Here are three Bible passages about love. Few are willing to take them at face value. There always seems to be an addendum added to explain that they really don't mean what it is clear that they mean. I wonder if we can read them and just let them say what they say. They don't really need an explanation. They're that obvious. Only simmering hatred within will offer pushback.
Hatred stirs up strife, but love covers all offenses (Proverbs 10:12).
Whoever does not love abides in death. Everyone who hates his brother is a murderer, and you know that no murderer has eternal life abiding in him (1 John 3:14-15).
But I say to you, Love your enemies and pray for those who persecute you, so that you may be sons of your Father who is in heaven (Matthew 5:44-45).
Hate is expressed in what is done to others but it is really only a thin veneer for one's own self-loathing.
"I have decided to stick with love. Hate is too great a burden to bear" (Martin Luther King, Jr.). 
Please Note: We moderate all reader comments, usually within 24 hours of posting (longer on weekends). Please limit your comment to 300 words or less and ensure it addresses the content. Comments that contain a link (URL), an inordinate number of words in ALL CAPS, rude remarks directed at the author or other readers, or profanity/vulgarity will not be approved.