Monday, March 14, 2022 @ 07:20 AM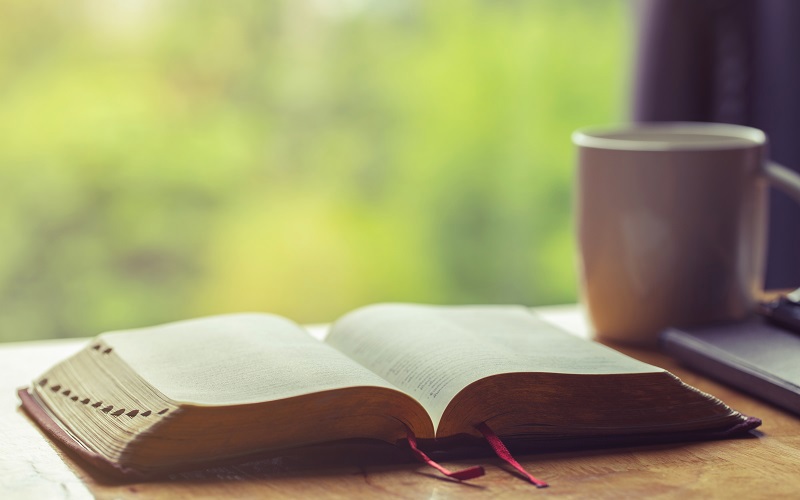 ATTENTION: Major social media outlets are finding ways to block the conservative/evangelical viewpoint. Click here for daily electronic delivery of The Stand's Daily Digest - the day's top blogs from AFA.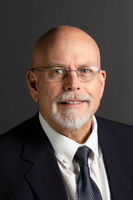 Rob Gardner
Retired AFA Staff Member
MORE
Monday
Hot Air
For the Kingdom of God is not just a lot of talk; it is living by God's power (1 Corinthians 4:20 NLT).
Are you going to walk with God on His path, or take your own trail? Are you full of hot air or a living example of Jesus?
Dear Lord, help us to exemplify your love, mercy, and grace in all that we deal with today. Amen.
Tuesday
His Word Guides Our Decisions
So I say, let the Holy Spirit guide your lives. Then you won't be doing what your sinful nature craves. The sinful nature wants to do evil, which is just the opposite of what the Spirit wants. And the Spirit gives us desires that are the opposite of what the sinful nature desires. These two forces are constantly fighting each other, so you are not free to carry out your good intentions. But when you are directed by the Spirit, you are not under obligation to the law of Moses.
When you follow the desires of your sinful nature, the results are very clear: sexual immorality, impurity, lustful pleasures, idolatry, sorcery, hostility, quarreling, jealousy, outbursts of anger, selfish ambition, dissension, division, envy, drunkenness, wild parties, and other sins like these. Let me tell you again, as I have before, that anyone living that sort of life will not inherit the Kingdom of God.
But the Holy Spirit produces this kind of fruit in our lives: love, joy, peace, patience, kindness, goodness, faithfulness, gentleness, and self-control. There is no law against these things!
Those who belong to Christ Jesus have nailed the passions and desires of their sinful nature to his cross and crucified them there. Since we are living by the Spirit, let us follow the Spirit's leading in every part of our lives. Let us not become conceited, or provoke one another, or be jealous of one another (Galatians 5:16-26 NLT).
So, the question arises many times in the politically correct world as to "not judge" someone. So, just how do we determine who we should or should not hang out with? Who should we trust? Should we do this or do that? Folks, every decision we make is a judgment.
What we should not judge is a person's salvation. It isn't up to us who or who does not get into heaven. That is Jesus' job, and we need to stay out of that judgment. That said though, God has given us His Word as a guide for our lives. We are to use His Word to examine the fruit of the Spirit, and those that have an influence upon us.
Today's passage is a great example of what God says about what we shouldn't do and what we should do. We can use this Scripture to be fruit inspectors. In verses, 19-21, we can clearly see what is not godly in our lives is and in the lives of those around us. In verses 22-23, we are given what each of us should strive for in our lives, and also what we should look for in those around us.
Folks, I can't say it enough, stay in God's Word and you will be close to His heart.
Dear Lord, thank you. Thank you for your Word and direction for our lives. In the mighty and matchless name of Jesus Christ, I pray. Amen.
Wednesday
Adversity
The Lord is watching everywhere,
keeping his eye on both the evil and the good (Proverbs 15:3 NLT).
Sometimes, like many of us, I just get depressed at what is happening in the world and our great country. It just seems there is no way out of this ungodly mess that has been created. People are turning from God to their own idols and lusts. People have turned their backs on God.
We can trust that we serve a just and loving heavenly Father. He loves us more than is imaginable, but He hates our sinfulness and will not honor our sin. When we live in sin, we sin against Him and His Word.
He loves us, but our choice of sin will condemn us. Notice, it is not God that is bringing His wrath on us, we bring God's wrath upon ourselves. Our choices do have consequences. He gives us His Word as our manual for life. It's our choice to follow or not.
Now the good news is that Jesus came, lived, died, and was resurrected. He laid down His life for each and every one of us. This was for all people who call on His holy name, repent, and ask Jesus to come into their hearts as Savior and Lord.
Followers of Christ have victory over all this junk that is going on in our lives and in this world. Even when we don't, we repent and return knowing there is no condemnation to those who are in Christ. Jesus helps fight our daily battles, but our ultimate victory is eternity with the King of Kings, our Savior, and Redeemer.
Dear Lord, turn the evil hearts of this world back to you. I pray for a great revival, a spiritual awakening for our nation and this lost world. By the power of the blood of Christ, Amen.
Thursday
Freedom
For the Lord is the Spirit, and wherever the Spirit of the Lord is, there is freedom (2 Corinthians 3:17 NLT).
Experience real freedom! That freedom is in the Lord! Give your heart to Him. Trust in Him and have faith He is who He says He is. He stated I AM!
Father God, lead us down the path of total freedom. Help us to walk beside your still waters of peace and comfort. Father, open the doors of your majesty to us. Lord, thank you for loving us more than we deserve. We praise you, Lord. Amen.
Friday
No Gray Area
"Today I have given you the choice between life and death, between blessings and curses. Now I call on heaven and earth to witness the choice you make. Oh, that you would choose life, so that you and your descendants might live!" (Deuteronomy 30:19 NLT).
There isn't a "gray" area when it comes to your life with Jesus. It is black & white. You are either on His team or against His team.
Please get off the fence. It's time to become a member of the family of God.
Father God, thank you for saving us. We are broken and so desperately in need of your saving grace. Praise be to you, Father. Amen.
Saturday
On Our Knees
Don't worry about anything; instead, pray about everything. Tell God what you need, and thank him for all he has done. Then you will experience God's peace, which exceeds anything we can understand. His peace will guard your hearts and minds as you live in Christ Jesus (Philippians 4:6-7 NLT). 
We should spend time in prayer each day. Let's tell God our needs, and thank Him for our blessings. Not only thank Him for what He has done but what He is doing and what He is going to do in our lives.
We leave out an important part of prayer which is to listen to what God is saying. It's very important to cultivate two-way communication with Him. Be still and listen.
Lord God, help us to be faithful in prayer. Help us to thank you every morning before our feet hit the floor. Thank you for each breath we take. Thank you for the little things, the big things, and everything in-between. Lord, give us the ears to hear your sometimes small voice. Father, help us to obey your thunderous words, words that are often spoken when we aren't giving you our attention. Forgive our unfaithfulness, Lord God. Thank you, Lord! Amen and amen!
Sunday
Never Give Up
So let's not get tired of doing what is good. At just the right time we will reap a harvest of blessing if we don't give up (Galatians 6:9 NLT).
I've heard these words many times from new Christians, who are struggling with the pull of worldly desires, "Why is everything not going well? I gave my life to Christ, but I'm just struggling with everything. I thought things would be perfect now."
Folks, we aren't promised a perfect life in this world. What we are promised is eternity with Jesus when we leave this old, broken world. We are also promised that no matter what we are going through, God is with us and will never leave us. A perfect life in this broken world is only possible by dealing with our problems while leaning on the power, strength, and love of Christ. That is as perfect as we can expect from our deceitful world.
We must remember to not give up, to keep on doing good by sharing Jesus, and by leaning on His perfect love.
Father God, give us your strength to deal with the junk in our lives and this world. I ask in the mighty name of Jesus Christ. Amen.
(Editor's Note:  "God Has a Gift for You" is the good news that restores the broken relationship we have with God because of our sin.)
Please Note: We moderate all reader comments, usually within 24 hours of posting (longer on weekends). Please limit your comment to 300 words or less and ensure it addresses the content. Comments that contain a link (URL), an inordinate number of words in ALL CAPS, rude remarks directed at the author or other readers, or profanity/vulgarity will not be approved.