Monday, March 28, 2022 @ 07:55 AM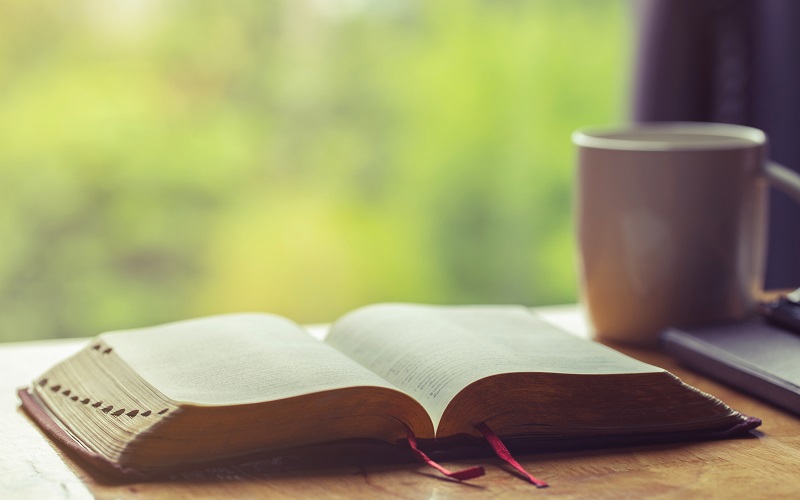 ATTENTION: Major social media outlets are finding ways to block the conservative/evangelical viewpoint. Click here for daily electronic delivery of The Stand's Daily Digest - the day's top blogs from AFA.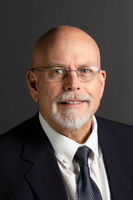 Rob Gardner
Retired AFA Staff Member
MORE
Monday
Walk, Talk and Share
Pray that I will proclaim this message as clearly as I should. Live wisely among those who are not believers, and make the most of every opportunity. Let your conversation be gracious and attractive so that you will have the right response for everyone (Colossians 4:4-6 NLT).
When the apostle Paul wrote this, he was in prison. Despite his circumstances, Paul spoke through the power of God with vigor and proclaimed the love of Christ.
Those who are not imprisoned are free to walk and talk and share Christ's light, yet many don't do it. How does this make any sense? When you woke up this morning, you had a proclamation of God's love, mercy, and grace. When you ate breakfast and had a cup of coffee, you had more to eat than many people in our country.
Do you see the blessings God has provided for you today and every day?
So, what are you willing to do for His kingdom? All he asks us to do is to share what He has done for us with others. As the Nike commercial used to say…"Just Do It!"
Father, help us to be bold for your truth and to share it with all those we meet. Help us to show love to the lost but always stand on your truth. In the name of your Son, Jesus Christ, I ask and pray. Amen.
Tuesday
Prepare for the Slings and Arrows
This is my command – be strong and courageous! Do not be afraid or discouraged. For the Lord your God is with you wherever you go" (Joshua 1:9 NLT).
Being a follower of Christ is not easy. Many life-long friends will turn their backs on you. People will hate you for your stand on God's Word. Jesus told his disciples that people would hate them because they hated Him first.
The good news is following Christ has much more in rewards than the approval of man. We must be prepared for the slings and arrows of those who are blinded by Satan and this world.
Dear God, thank you for your amazing Word. Your Word is truth and is the same today as it was when it was written. We praise you forgiving us a guide to life, present, and eternal. Amen.
Wednesday
Words of Perfection
The instructions of The Lord are perfect,
reviving the soul.
The decrees of the Lord are trustworthy,
making wise the simple.
The commandments of the Lord are right,
bringing joy to the heart.
The commands of the Lord are clear,
giving insight for living.
Reverence for the Lord is pure,
lasting forever.
The laws of the Lord are true;
each one is fair (Psalm 19:7-9 NLT).
Whenever we need a revival of our spirit, we just need to turn to God's Word. All of our needs are addressed in the pages of His Word. Why not spend some time in the Bible every day?
What's your excuse for not reading his book of instruction? I bet it's not a good reason that you are not opening His Word. Just do it and realize all that you are missing.
Lord God, thank you for your perfection. Thank you for making us perfect by the blood of Jesus. Without Jesus, we cannot come into your presence. With Jesus, you welcome us into your Kingdom…not by anything that we have done, but by what you did for us. Lord, I praise your name today and every day for you are our King. Amen.
Thursday
Victory
I wait quietly before God,
for my victory comes from him.
He alone is my rock and my salvation,
my fortress where I will never be shaken
(Psalm 62:1-2 NLT).
No matter what trial we face, we are God's beloved children. He will not let us fail.
Lean firmly on Him. He will carry all of our burdens, but we first must turn them over to Him then "Let" Him work. Trust in The Lord for He is good.
God bless each of you, and may God reign in your life.
Lord, help us remain quiet as we wait for you to act in our lives. Help us to work diligently toward our goals and spend prayer time for your blessings in our endeavors. Help us to get off our backsides and do what we can do and turn what we can't do, over to you. Lord, help us rely on your perfect timing and your perfect will in whatever our needs might be. Lead us today by your Holy Spirit. We pray in the mighty name of Jesus. Amen.
Friday
Distractions and Lies
Temptation comes from our own desires, which entice us and drag us away. These desires give birth to sinful actions. And when sin is allowed to grow, it gives birth to death (James 1:14-15 NLT).
Don't be led away from God by the desires and lust of this world.
Stay strong against Satan's lies and lures. One of the things wrong in our great nation is we have fallen into believing the bilge pumped out by those pushing their own agendas. Use God's Word to test all things. His Word is true and perfect.
Dear Lord, help us keep our eyes focused on you. In the mighty name of Jesus, I pray. Amen.
Saturday
Forgiveness Needed
If we claim we have no sin, we are only fooling ourselves and not living in the truth (1 John 1:8 NLT).
We are all walking around in our sin. If you think that you are not, you might better take a better look at your heart. We all sin.
The difference between a Christian and someone who has not found the saving grace of Jesus is that those who are "in Christ" feel remorse for their sin and ask for forgiveness. Christians also do their best to not continue to live in that sin. Those who are living outside of Christ's light just try to convince themselves and others that what they are doing is really not a sin at all.
Father, we are all in need of a Savior to cover our sinful lives. Father God, thank you for meeting our needs through Jesus Christ, our Savior, and Redeemer. We praise your Holy Name. Amen.
Sunday
All Things
For I can do everything through Christ, who gives me strength (Philippians 4:13 NLT).
All things are possible with Jesus. Nothing is too big or too small, He is with us all the time if we will just let him move into our hearts. Thank you, Jesus!
Lord, help us to realize the power that we hold in our hands. Help us to understand this is your power, the power of the believer, which is given to us, as followers of your Son, Jesus Christ. Thank you, Lord, for loving us so much that you have told us that nothing is impossible with you as our Savior. In your holy name, we ask and pray. Amen. 
(Editor's Note:  "God Has a Gift for You" is the good news that restores the broken relationship we have with God because of our sin.)
Please Note: We moderate all reader comments, usually within 24 hours of posting (longer on weekends). Please limit your comment to 300 words or less and ensure it addresses the content. Comments that contain a link (URL), an inordinate number of words in ALL CAPS, rude remarks directed at the author or other readers, or profanity/vulgarity will not be approved.