Thursday, March 10, 2022 @ 8:29 AM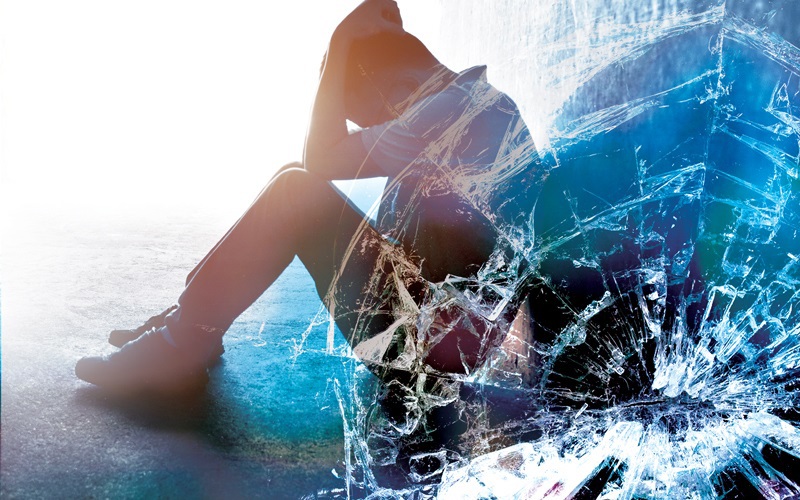 ATTENTION: Major social media outlets are finding ways to block the conservative/evangelical viewpoint. Click here for daily electronic delivery of The Stand's Daily Digest - the day's top blogs from AFA.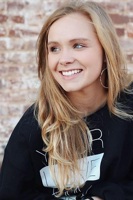 Lauren Bragg
Stand Writer
MORE
(Editor's Note: This article was first published in the March 2022 print edition of The Stand.)
March 7, 2009. The day Matthew Maher's life changed forever.
"It was a very small police barracks," Maher recalled. "I heard over the radio in the next room, 'accident on the Atlantic City Expressway is currently being cleaned up.' I just remember listening. Then they said, '…driver in the black Escalade is in custody.' That was me.
"Then ' …driver in the Town and Country is deceased.'"
The backstory
As a 24-year-old decorated Division I athlete turned professional soccer player with the Philadelphia Kixx, Maher had seemed to have life right where he wanted it. For most of his life, he was involved in basketball and soccer programs, but it was evident early on that soccer would ultimately be his bread and butter.
"That's what got me a full scholarship to Temple University in Philadelphia," Maher beamed. "[I] was captain, made all-star teams, first team, all-city, and was drafted in my senior year to play professional soccer, following in the footsteps of my older brother, who was already playing professionally."
Then came a debilitating injury in a March 1 soccer match. It occurred after a routine play on the turf turned into a meniscus tear in his left knee. Historically, this particular injury was virtually impossible to recover from on a professional level. He was devastated.
Having grown up in a Christian home, Maher knew where his help came from. He knew to Whom he should turn. However, on March 6, he did not turn to Jesus in his time of grief and disappointment. Instead, he decided to spend the evening out drinking with friends.
The accident
"Basically," Maher told The Stand, "at the last establishment I went to, I had a conversation with the bartender. And he knew my older brother, so he knew me. There was almost a sense of, you know, 'drink away your miseries.' Shots were placed before me. And instead of handing them out to the friends I was with, I drank them all. Several in a row."
A few hours passed, and in the wee hours of March 7, Maher got behind the wheel. Shortly after merging onto the Atlantic City Expressway, Maher's vehicle struck the Chrysler Town and Country minivan driven by 55-year-old Hort Kap, a devoted family man, and father of six.
"The cops were there within moments and took me into custody," Maher said. "[Afterward], I'm thinking, 'They made it out. The driver and passengers are good.' Again, I'm not thinking about anybody being hurt, let alone dead.
"It wasn't until probably 3:30 or 4 a.m. when I overheard dispatch talking about my accident. I couldn't see them, but I could hear the muffled voice in the next room: 'The driver of the Town and Country is deceased.'"
It echoed again and again in his mind: The driver of the Town and Country is deceased.
It was this moment, one marked by shock, heart-wrenching regret, and angst, that Maher realized his life would never be the same.
The sentence
But God, with His deep pockets of mercy and redemption, had a different story to complete. Almost immediately following the accident, Maher began speaking to young people all over the state by way of a highway safety program of the South Jersey Traffic Safety Alliance (SJTSA).
To participate in that program, Maher first had to be approved by South Jersey sheriffs. When he met with them on October 8, 2009, they asked, "Why are we sponsoring you for this program?" It was a valid question. They suspected he was only trying to get a lesser sentence, only doing it because it looked good.
"But," Maher explained, "that's when I was able to say to them, 'What you don't know is this: As of yesterday, October 7, I signed my plea bargain. It will be in the newspaper tomorrow. I am not doing this for a lighter sentence. I'm doing this because I think it's the right thing to do.'
"I had signed my plea bargain to the highest charge possible – first-degree, aggravated manslaughter which is 10 to 30 years in state prison."
The sheriffs then unanimously agreed to his request to participate in the SJTSA (enddd.org) program. From late October 2009 until the day before sentencing, January 8, 2010, Maher spoke at 35 different schools and colleges to over 10,000 students.
The ministry
On the day of his sentencing, Maher listened as the family of the man whose life he had taken spoke from their grief telling him of all he had stolen from them. Then, Kap's oldest son spoke.
"He was yelling at the top of his lungs," Maher recalled. …He said, 'You don't have any idea what that's like, you destroyed my world.' Then he paused and said, 'But I forgive you, my brother.' "And he walked over to me, and right there in the courtroom, he hugged me. We embraced, and in that moment, all the weight and guilt and shame, all of that deep humiliation – it was gone."
"From January on was just a honeymoon with Jesus," Maher said. "Because everything I knew intellectually about the Bible and my faith and my upbringing became real. It went from my mind to my heart. Scriptures that I had memorized as a kid became life to my soul."
Meanwhile, he dedicated his time in prison to loving those around him. He was able to watch many fellow inmates come to know and fall in love with Jesus, including former mobster Little John Paladino.
After serving 55 months in a New Jersey prison, Maher was released August 3, 2014.
"I was willing to do whatever the Lord wanted," Maher said. "When I got out, the SJTSA in conjunction with State Farm Insurance said, 'Hey, you're going to go speak again. We'll sponsor you, and State Farm will supply the grant.'" Thus, from day one, August 3, he was already taking bookings.
In 2015 – only months after his release – Maher's ministry of speaking in schools and churches led to a call to student ministry at Coastal Christian Ocean City (CCOC).
"So, I just got out, and I'm on parole," Maher laughed. "I'm a convicted felon, and our lead pastor would be on stage and say, 'Yeah, we've got Matt Maher with us. He just got out of jail, and he's upstairs working with our kids right now.' He wouldn't say anything else. No other context. So that became like a running joke."
Today, Maher is the teaching pastor at CCOC in Ocean City, New Jersey, something he never imagined himself doing. Neither had he ever imagined himself drinking, driving, and killing a man. Nor had he ever envisioned himself in prison for four-and-a-half years. And now, he's fully invested in something else he never anticipated: full-time ministry.  
Beauty for ashes
"…a crown of beauty instead of ashes, the oil of joy instead of mourning, and a garment of praise instead of a spirit of despair. They will be called oaks of righteousness, a planting of the Lord for the display of his splendor" (Isaiah 61:3, NIV). 
In addition to his pastoral role, Matthew Maher still speaks throughout New Jersey's wide range of high schools, colleges, and other venues. Learn more about his ministry at ccoceancity.com and truthovertrend.com.
Please Note: We moderate all reader comments, usually within 24 hours of posting (longer on weekends). Please limit your comment to 300 words or less and ensure it addresses the content. Comments that contain a link (URL), an inordinate number of words in ALL CAPS, rude remarks directed at the author or other readers, or profanity/vulgarity will not be approved.