Monday, April 4, 2022 @ 1:17 PM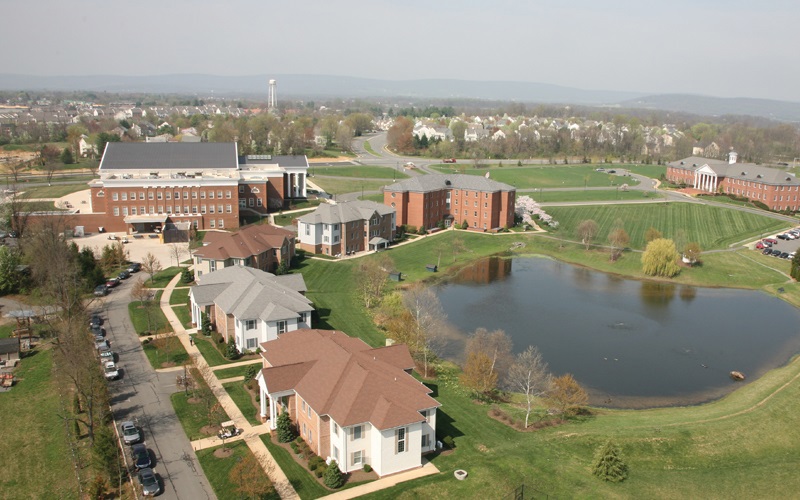 ATTENTION: Major social media outlets are finding ways to block the conservative/evangelical viewpoint. Click here for daily electronic delivery of The Stand's Daily Digest - the day's top blogs from AFA.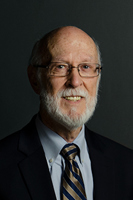 Randall Murphree
The Stand (Print) Editor
MORE
(Editor's Note: This article was first published in the April 2022 print edition of The Stand.)
"We're not very well known," acknowledged Jack W. Haye, president of Patrick Henry College (PHC). But the little school's impact is far-reaching already, and it bears some of the earmarks of a true David-and-Goliath narrative.
Constitutional attorney Michael Farris founded the school, motivated by an awareness of the growing need for such a campus where biblical teaching, academic rigor, and solid spiritual growth would prepare Christian students to be salt and light in the culture.
PHC opened in 2000 with 8 faculty members and 88 students. Farris, a leader among homeschool advocates, purposed to appeal to homeschoolers from the start. The picturesque campus sits on 130 acres in horse country in Loudoun County, Virginia.
Haye became president of PHC in 2015. His family fit the mold – homeschoolers, eight children, and now nine grandchildren (two more on the way). He told The Stand it wasn't an easy move to leave his growing family in Texas to move to Virginia, but it was clearly God's call.
He explains the challenge this way: "As for us being 1,291 miles – not that I've counted them – away from our kids and grandkids certainly tugs at our hearts." In this exclusive interview, he shared his insights on PHC, culture, COVID, faith, education, citizenship, and more.
The Stand: What is your current enrollment? What growth do you plan?
Jack Haye: Today, we have 362 degree-seeking students. Full growth will probably be around 800, maybe 900. 
TS: You don't anticipate growing larger?
JH: That's not for me to decide. But I do know that God hasn't called us to be a large place. We believe the niche God has called us to fill requires a low student-faculty ratio because of the focus on discipleship and mentorship. And you can't do that in a classroom with 300 students. 
TS: How would you describe your student body?
JH: These students come generally from very strong Christian families. PHC is a popular choice for homeschooled students. In fact, approximately 78% of our current students were homeschooled. 
Along with each trustee, officer, and faculty member, every student affirms and supports PHC's Statement of Faith.  So we have a common ground for forming community.
When parents drop them off for their freshman year, I tell parents, "If we take your really bright students, and we spend four years with them, and they walk across this stage and get their diplomas, and they're even smarter – but we haven't taught them humility and helped them grow deeper in their faith in the Lord – we have failed. Because the world doesn't need more smart, arrogant people."
Spiritual formation is so important. Now, you can't force that on anyone. But you certainly can create an environment where it can happen. 
TS: Where are your graduates finding careers?
JH: Our alumni are going on to do some incredible things. Our graduates have a 100% acceptance rate in law school. PHC alumni have worked in the highest levels of government including the White House, the FBI, the CIA, and clerking in the U.S. Supreme Court.
Patrick Henry College has the number one forensics program in the U.S. 
TS: Do you get any pressure from the "progressive" education and cultural elite?
JH: We're targeted from time to time, living this close to Washington. People don't like what we're doing. But in a way, that's kind of an affirmation that we're actually doing something for the Lord.
You know, we should rejoice when troubles come – not if they come, but when they come. We must pray that we see the Lord is in
those troubles. 
TS: What impact has the two-year COVID pandemic had on our nation?
JH: Within the body of Christ, there's a lot of disagreement about how to handle things. Churches have quite literally been torn apart. We need to just step back and see how God has been testing our own hearts and challenging us to think about our kids differently, to think about how much we need to guard our freedoms, not take them for granted. 
TS: Do you see any good coming of it? Any relevance for PHC?
JH: I believe that parents have become serious about trying to understand what their kids are learning. And there's been a huge rise in interest in homeschooling. I think the level of accountability that parents assume has also changed a lot.
God is using [COVID] to call out the body of Christ to be more intentional about who we are. It's been a good reminder that our freedoms are tenuous. Once you give your power away, historically, it's been very difficult to get it back. 
TS: In some of your writing, you have referred to "two gospels." What do you mean?
JH: You know we have the real gospel that's been handed down to us in Scripture, and God's very clear about that. But there's a tendency in our very individualized, self-focused culture to make the gospel say something it doesn't say.
But a social gospel becomes a sort of smorgasbord approach where we come by and take a little of this, a little of that, and we cobble it together and say, "Well, this is what the gospel says to me." We take things out of context and don't take the whole counsel of God into account.
If certain parts of Scripture make us uncomfortable, then we'll just skip over them and say, "That didn't really apply to me."
But you know, the reality is that God's Word is true, and because it's true, it's true for all people. All the time. All cultures, regardless of historical context.
So we should expect that the gospel of Jesus Christ is going to cut cross-grain to our culture at some point. We need to be very careful about going down the road where we feel that we can just ignore parts of Scripture that make us uncomfortable. 
TS: If our nation is to survive, what things must we do?
JH: Well, we've got to re-instill in our young people both a knowledge and a love for our country. That's one reason I'm here, doing what I'm called to do, training people to understand not only the gift that freedom is but also the responsibility that comes with that.
A proper education tells history truthfully. It doesn't whitewash any wrongs that were done but is still hopeful. Unfortunately,  we don't have a lot of that right now in higher education.
I think it's important that Christians be involved. One of the biggest tricks of the devil is to try to convince us that we're by ourselves and that our voice doesn't matter, and we just need to sit down and be quiet.
That's not what we're called to do. We're called to be salt and light, which means that we have to be in the mix.
God has led us here at Patrick Henry to train up this generation of leaders so they are prepared to compete at the very highest level of political and cultural influence.  We do that in the context of a firmly formed understanding of who God is, and what the Bible is. So they lead from that center, not swayed by opinion polls or whatever the current cultural trends may be.
I would also cite the critical need for prayer and a recognition that God is sovereign, that He has placed us at this moment in time in this country. It's not a mistake. We need to make sure that we are listening and engaging where He leads.
We have to be willing to take a stand on things that are important.
Now it takes wisdom to figure that out sometimes because every issue that comes along is not necessarily a hill you have to die on. Sometimes you have to figure out what things are non-negotiable, for example, the diminishing of our freedoms. To me, that's one of those non-negotiable matters that demand our attention. 
TS: What can The Stand readers and AFR listeners do for Patrick Henry College?
JH: We would humbly ask that they consider supporting us financially, and pray that we continue to use those God-given resources wisely. Most schools get upwards of 40% of their budget from the government, but it also comes with lots of strings. From the very beginning, we said we would accept no government funding, which has been a huge blessing for us, though it's tough.
You know, I realize that PHC isn't a fit for everyone. But for students who love the Lord, love their country, and really want to study hard in preparation for whatever it is that God's calling them to do, this is an amazing place. We want to help those students get here.
And then the third thing is helping us get the word out by sharing with your friends and family. We're not very well known. We're just kind of quietly doing what the Lord has called us to do. 
For Christ and for Liberty
Patrick Henry College Mission Statement
The mission of Patrick Henry College is to prepare Christian men and women who will lead our nation and shape our culture with timeless biblical values and fidelity to the spirit of the American founding.
Educating students according to a classical liberal arts curriculum and training them with apprenticeship methodology, the College provides academically excellent baccalaureate level higher education with a biblical worldview.
Find out more at phc.edu.
Truth is reflected in the trophies
The PHC website declares: "We believe that God calls Christians to serve in all areas of social and public life, including law and government. By training leaders to reason and communicate effectively, PHC empowers Christian students to excel in their sphere of influence and thereby convey the truth and glory of God."
Are they successful? The truth is in the trophies: 
World Moot Court Champions
Twelve times National Moot Court Champions
Elite internships, e.g. with U.S. Supreme Court
Government career paths 
PHC Mock Trial teams are rated in the top 1% when competing against more than 700 teams from 400 schools, including top Ivy League teams such as Harvard and Yale.
After speaking at PHC, Anthony Esolen, author of Out of the Ashes: Rebuilding American Culture, said of PHC students: "Their questions to me after my first lecture there … were more perceptive and ranged more widely than any questions that any audience has ever asked me, including such audiences as were made up of professors at Princeton and Yale and other elite schools."
PHC grad breaks barrier
Simon Sefzik, a December 2021 graduate of Patrick Henry College, was elected in January as Washington state's youngest-ever senator.
Dr. Jack Haye said, "I just want to read this one sentence Simon has said: 'I sincerely believe that one of the reasons perhaps that we get so little out of my current generation is because we expect so little.'
"Now that'll preach!"
Please Note: We moderate all reader comments, usually within 24 hours of posting (longer on weekends). Please limit your comment to 300 words or less and ensure it addresses the content. Comments that contain a link (URL), an inordinate number of words in ALL CAPS, rude remarks directed at the author or other readers, or profanity/vulgarity will not be approved.