Thursday, April 21, 2022 @ 9:37 AM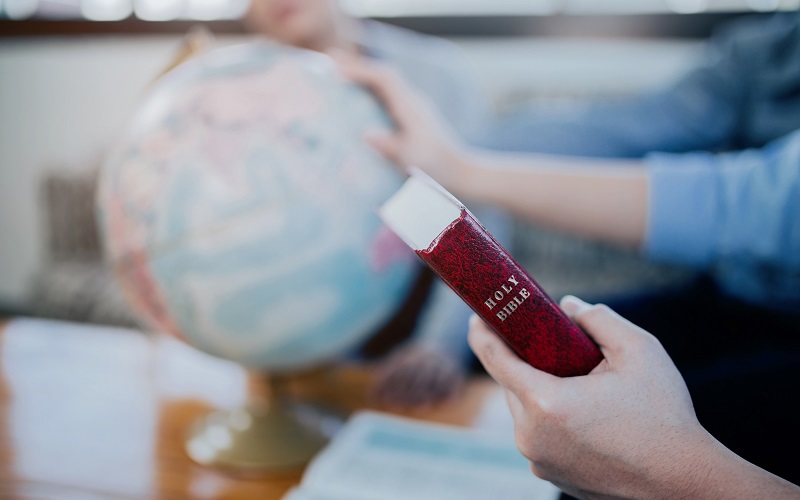 ATTENTION: Major social media outlets are finding ways to block the conservative/evangelical viewpoint. Click here for daily electronic delivery of The Stand's Daily Digest - the day's top blogs from AFA.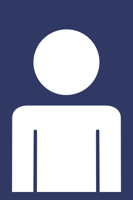 Guest Writer
Today's Guest Writer for The Stand
MORE
 (Editor's Note: Today's guest writer is Addie Grace Putnam who is currently attending college and interning for The Stand)
The apostle John writes in the book of Revelation,
After this I looked, and behold, a great multitude that no one could number, from every nation, from all tribes and peoples and languages, standing before the throne and before the Lamb, clothed in white robes, with palm branches in their hands, and crying out with a loud voice, "Salvation belongs to our God who sits on the throne, and to the Lamb!" (Revelation 7:9-10, ESV) 
This beautiful vision of a representative from every people group standing before the throne of God is at the heart of the gospel. There are so many different people groups in the world, each of which has its own belief system. Some people estimate that there are over 4,000 religions across the world. In order for the vision of Revelation 7 to be fulfilled, we Christians need to do our part in sharing the truth with people following these other faiths. 
If we're going to go out into a sin-darkened world and shine the light of Christ, we need to be equipped to do so. The three tips are applicable to any faith system and will help give you confidence as you share the good news of Jesus' salvation with those who don't believe in Him. 
Know what you believe. 
Knowing what you believe is imperative. If you try to go into this spiritual war with only a limited understanding of your own faith, you'll be confused at best and swayed away from the truth at worst. 
Unfortunately, this is an area in which many Christians are woefully unprepared. A 2019 Lifeway survey of American Protestants revealed that only 32% of churchgoers claimed to read the Bible every day, 27% said they read it a few times a week, and 12% admitted to rarely (if ever) reading the Bible. 
If you don't know what you believe, you can't expect to tell someone else about it. So start studying Christianity. Read your Bible daily and let God Himself teach you what to believe. Take a course in apologetics. Learn why you believe the way you do, so when someone asks you, you're prepared to give a defense of your faith (1 Peter 3:15). 
Know what they believe. 
This is almost as important as knowing your own beliefs. In order to effectively communicate the gospel to others, you need to first understand where they're coming from. This will enable you to speak directly to the biggest issues they'll face when confronted with the gospel, showing them how Christ can answer their life questions. 
Knowing what people from other faiths believe will also keep you from slipping up in your words and communicating something that's not at all what you wanted to say. For example, say you're talking with a Hindu. Spiritual things come up, and you start talking about how you've been born again because of your relationship with Christ. This is a key biblical doctrine, but the terminology you're using means something completely different to a Hindu. That religion is centered on reincarnation—people literally being born again… and again… and again, on and on until they finally burn off their bad karma and are freed from the wheel of life. Their goal is actually to stop being born again! 
You obviously can't learn every possible thing about every religion in the world. But knowing the basics of other faiths—things like their central beliefs, their history, and what they consider to be the biggest problem in the world—will give you great starting ground for a discussion. 
Contextualize the message. 
First, let's get what this doesn't mean out of the way. Contextualizing the gospel does not mean you water it down, add to it, or chop off parts of it in order to make the message more palatable. Doing that results in a fake gospel that's no more true than any other of the 4,000+ world religions. 
What contextualization does mean is learning how to share the gospel message in a way people from other faiths will understand. Not everyone views the world in the same way we do. Most Americans operate under a guilt/innocence culture, which means we emphasize the importance of doing right things instead of wrong things because it's morally acceptable to do so. Other cultures have different perspectives. Asian cultures, for example, have a shame/honor mindset, in which right action is upheld because it brings honor to yourself and your family, not necessarily because it's "the right thing" to do. There's also the fear/power culture, found mostly in traditional, animistic religions and connected to magical means of protection. These people will do good and follow the "right" rituals because it protects them from evil. 
When it comes to contextualizing the gospel, it's important to understand where a person lies on this cultural spectrum. When we talk with someone from a guilt/innocence mindset, we're going to focus on how Christ's sacrifice saves us from our guilt and presents us as righteous before God. This is how most of us understand the gospel; it's what we've been taught all our lives. 
What some people really need to hear, though, is that Christ's sacrifice has saved them from their shame and that they now have the right to call God their Father (Romans 8:14-16). Or maybe they need to hear that Christ's sacrifice has saved them from the forces of evil and the power of death and that they now have nothing left to fear (Hebrews 2:14-15). Each of these approaches to the gospel is biblically accurate. It all depends on which aspects of a person's life sin is most manifested in. 
Implementing these three points will give you a fantastic starting point for sharing the gospel with unbelievers. This isn't a perfect, foolproof formula; real conversations are challenging, and things usually won't go the way you anticipated. But knowing what you believe, knowing what others believe, and understanding how to most effectively communicate the gospel will go a long way in sharing the message of Christ's redemptive work with those who have never heard.
Please Note: We moderate all reader comments, usually within 24 hours of posting (longer on weekends). Please limit your comment to 300 words or less and ensure it addresses the content. Comments that contain a link (URL), an inordinate number of words in ALL CAPS, rude remarks directed at the author or other readers, or profanity/vulgarity will not be approved.