Monday, April 18, 2022 @ 7:05 AM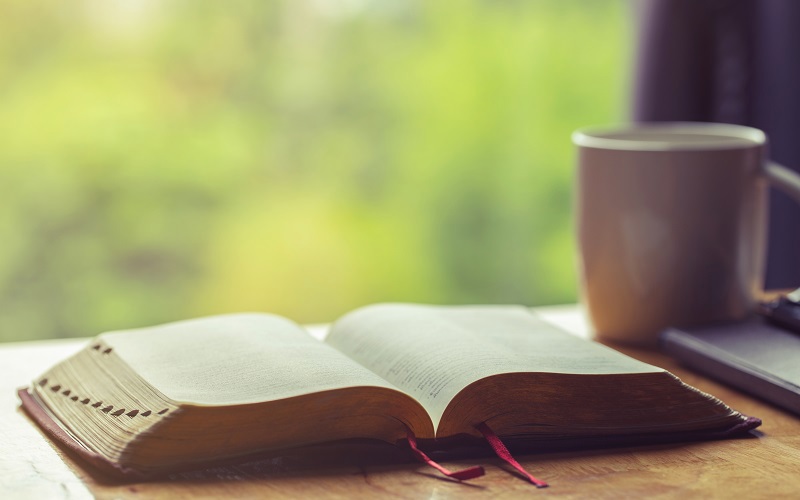 ATTENTION: Major social media outlets are finding ways to block the conservative/evangelical viewpoint. Click here for daily electronic delivery of The Stand's Daily Digest - the day's top blogs from AFA.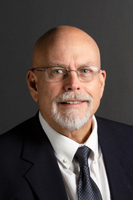 Rob Gardner
Retired AFA Staff Member
MORE
Monday
Everything
Therefore he is able, once and forever, to save those who come to God through him. He lives forever to intercede with God on their behalf (Hebrews 7:25 NLT).
Everything was created by Him, through Him, and for Him. He is the King of Kings!
Father God, thank you for opening the door to heaven through our Savior, Jesus Christ. Amen.
Tuesday
Our Choices
Jesus spoke to the people once more and said, "I am the light of the world. If you follow me, you won't have to walk in darkness, because you will have the light that leads to life" (John 8:12 NLT).
Life is full of choices. Do I do what is right or wrong? Do I love or hate? Do I trust in faith or lack a heart of belief? Do I lead or follow? Do I do what I want or what should be done?
Are you tired of walking down an old, dusty, gravel, muddy road? Are you willing to lay down your life, as you know it, and take Jesus' hand?
Yes, it's a faithful step, but it is one that you will never regret.
Jesus will make your "load" in life much easier to handle. No, He doesn't take away the earthly things that we must endure, but He makes it much easier to get through them.
Then Jesus said, "Come to me, all of you who are weary and carry heavy burdens, and I will give you rest. Take my yoke upon you. Let me teach you, because I am humble and gentle at heart, and you will find rest for your souls. For my yoke is easy to bear, and the burden I give you is light" (Matthew 11:28-30 NLT).
Thank you, God, for your presence in our lives. Father God, thank you for all you have done in us and through us for your kingdom. It's not about anything we have done but about what you have done in us for your glory. Just how big are you, God? You are so big our words can't fully exclaim your awesomeness! Thanks be to God! Amen.
Wednesday
Shout Praise to God
My heart is confident in you, O God;
    my heart is confident.
    No wonder I can sing your praises!
Wake up, my heart!
    Wake up, O lyre and harp!
    I will wake the dawn with my song.
I will thank you, Lord, among all the people.
    I will sing your praises among the nations.
For your unfailing love is as high as the heavens.
    Your faithfulness reaches to the clouds.
Be exalted, O God, above the highest heavens.
    May your glory shine over all the earth (Psalm 57:7-11 NLT).
After what God has done in our lives, how can we not shout praise to Him at the top of our voices?
How can we not be confident of His plan for each of us and His desire for our devotion?
Our Creator loves us so much that He sent His Son on a rescue mission for each of us. God wants no one to perish into the eternal fire. He is the Way, and it's our choice to choose Jesus.
Thanks be to you, God! We praise your holy name! Amen.
Thursday
Keep Walking
Even when I walk
    through the darkest valley,
I will not be afraid,
    for you are close beside me.
Your rod and your staff
    protect and comfort me (Psalm 23:4 NLT).
Please notice that God's Word says, "I walk THROUGH the Valley..." (emphasis added).
He doesn't say you will stay there.
Focus on His Word, dear friends. Focus on His truth and promise.
Thanks be to God! He tells us to keep walking.
Dear Lord God, thank you for your love, mercy, and grace. Help us to stand firm and keep walking through our valleys of life. We ask and pray this in the mighty name of Jesus. Amen.
FRIDAY
Self-Destruction
(Jesus speaking)
"The thief's purpose is to steal and kill and destroy. My purpose is to give them a rich and satisfying life" (John 10:10 NLT).
Are you letting the Devil and his demons destroy your life? If you are, this is a form of self-destruction. You don't have to let this happen.
Folks, we have the answer to any of the Devil's destructive lies and deception: It's Jesus Christ.
Ask Jesus to help. Allow Him to destroy Satan's hold on you and your life. Our Lord is more than capable. After all, He has victory now and forever.
Lord God, save us from ourselves and from the attacks of the Evil One. It's in the mighty name of Jesus that we ask and pray. Amen.
Thank you, God!
Saturday
Wake Up
"I have given you an example to follow. Do as I have done to you" (John 13:15 NLT).
Jesus gave us the example. He is the example. Why is it taking us so long to understand?
Love God, love others, and serve others (See Matthew 22:26-40 for clarity). The order is important, and these are God's loving marching orders to us. Why is this so hard to understand?
Are we so caught up in what we deem as "entitlements" to realize that we are made to worship God and serve others?
We've removed God from our government, schools, and our lives, so...is humanity gone? Why are we not following Jesus' example, or at least trying to follow His instructions?
Wake up, brothers and sisters! Being a follower of Christ means much more than being in church on Sunday.
God forgive us, because, too often, we know not what we do. We are definitely not following the example Jesus set before us. Help us follow you through the Holy Spirit. We ask and pray in the mighty name of Jesus Christ. Amen.
Sunday
Always the Same
Jesus Christ is the same yesterday, today, and forever (Hebrews 13:8 NLT).
Jesus Christ is the Rock on which we can build our house. Jesus never changes. Each day, He is the same just as God's Word remains true, infallible, and perfect.
Lord God, thank you for Jesus. Thank you, Jesus, for being our Rock. Thank you, Holy Spirit, for guiding us to follow more closely. God, you are never changing and are the only constant in an ever-changing world. Father, thank you for loving us. We praise and give you thanks today while lifting up the mighty and matchless name of Jesus. Amen.
(Editor's Note:  "God Has a Gift for You" is the good news that restores the broken relationship we have with God because of our sin.)
Please Note: We moderate all reader comments, usually within 24 hours of posting (longer on weekends). Please limit your comment to 300 words or less and ensure it addresses the content. Comments that contain a link (URL), an inordinate number of words in ALL CAPS, rude remarks directed at the author or other readers, or profanity/vulgarity will not be approved.