Monday, April 25, 2022 @ 7:50 AM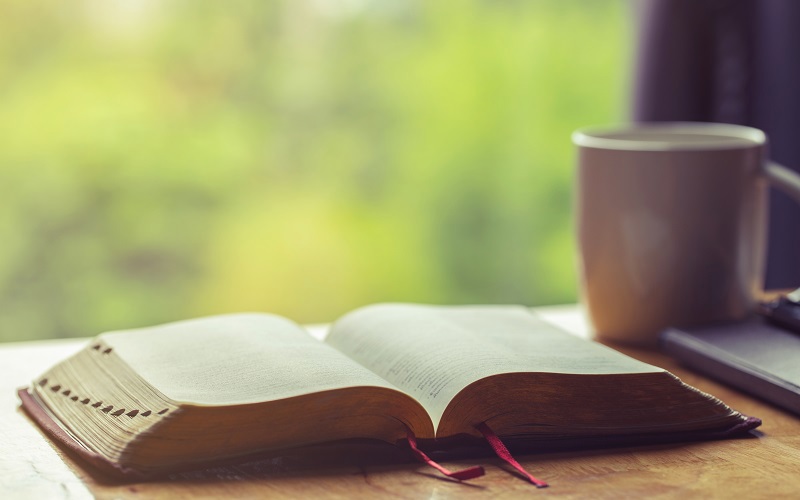 ATTENTION: Major social media outlets are finding ways to block the conservative/evangelical viewpoint. Click here for daily electronic delivery of The Stand's Daily Digest - the day's top blogs from AFA.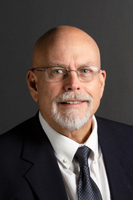 Rob Gardner
Retired AFA Staff Member
MORE
Monday
God Is Able
In the beginning God created the heavens and the earth. The earth was formless and empty, and darkness covered the deep waters. And the Spirit of God was hovering over the surface of the waters. Then God said, "Let there be light," and there was light. And God saw that the light was good. Then he separated the light from the darkness (Genesis 1:1-4 NLT).
There is nothing too big for our God! Give Him all of your problems, needs, and desires. He is able.
There is nothing too big or too small that He can't fix. Just remember to pray in His will, not your will.
Dear Lord, your will: nothing more, nothing less, nothing else. Amen.
Tuesday
A Grateful Heart
So humble yourselves under the mighty power of God, and at the right time he will lift you up in honor (1 Peter 5:6 NLT).
We must realize that God is everything that we are not.
Father God, thank you for being God. Thank you for your creation. Thank you for every mountain you created and every valley you placed on our earth. Thank you for life. Father, you created a perfect man and man chose to fall into sin and brokenness. Father, thank you for Jesus. Thank you for saving your broken creation and giving us a chance to have a relationship with you through our Savior, Jesus Christ. Lord God, you are amazing. Help us to humble ourselves and realize that you are God, and we are your children. Help us to serve you and to serve each other. Help us to be more like Jesus today than we were yesterday. It is in His mighty name we pray. Amen.
Wednesday
Forever Faithful
I will thank you, Lord, among all the people.
    I will sing your praises among the nations.
For your unfailing love is as high as the heavens.
    Your faithfulness reaches to the clouds.

Be exalted, O God, above the highest heavens.
    May your glory shine over all the earth (Psalm 57:9-11 NLT).
Even when we are unfaithful and faithless, God is forever faithful.
He loves us more than we can understand with our human reasoning. Thanks be to God.
Lord, thank you for being faithful, even when we turn from you and try to do life "our way". Lead us back into your mighty presence so we might feel the fullness of your amazing love. I pray in the mighty name of Jesus. Amen.
Thursday
The Mystery of Faith
Faith is the confidence that what we hope for will actually happen; it gives us assurance about things we cannot see (Hebrews 11:1 NLT).
Faith is an intangible, mysterious thing. I can't give you my faith, and you can't give me your faith.
One thing we can be certain of is that when we put our hope, trust, and faith in Jesus Christ, we are placing our faith in the right place. By placing our faith, in Christ, we are placing our faith on the Rock.
Thank you, Lord, for being the Rock of our lives. We pray that all who might be struggling with their faith will open their hearts to your presence in their lives. Lord, provide them confidence so they might attain the faith of our fathers. Amen
Friday
Lay It All Down
Give all your worries and cares to God, for he cares about you (1 Peter 5:7 NLT).
Why are you just struggling through life and carrying the burdens by yourself? There is an easier way to travel through this world. Our Lord God is with you and is willing to help you with that load. Pass those troubles on to Him.
Get right with God, leave those heavy burdens at the foot of the cross, and never look back. Look to the glorious future that only Jesus Christ can offer.
It's time to get relief from the world's problems. Jesus is the answer. Unpack those bags and give them to Jesus! Thanks be to God!
Lord God, help us to take these heavy bags of burden off our shoulders and lay them at your mighty feet. We are tired and need relief. Help us to see the help and relief we need is from your amazing love, mercy, and grace. Lord, we leave our heavy baggage at your feet. We ask you to save us from ourselves and we pray in your amazing name. Amen.
Saturday
Don't Be Fooled
I am shocked that you are turning away so soon from God, who called you to himself through the loving mercy of Christ. You are following a different way that pretends to be the Good News but is not the Good News at all. You are being fooled by those who deliberately twist the truth concerning Christ (Galatians 1:6, 7 NLT).
Don't be fooled by what I call "Soft Gospel". This is the feel-good, everyone goes to heaven, love always wins, and no penalty for sin type of "gospel."
If you just read God's Word and compare it to what is being taught in many of our churches, you will find God is love, but He is also judgment. Sin can never enter into His presence, thus the importance of the saving grace of Jesus Christ.
So, there are things you must do to have Jesus represent you, or you'll be judged alone. Accept the fact you can't save yourself. Ask Christ into your heart and your life. Verbally announce He is your Savior. Repent of the sin you are living in, and do your best to turn from any continual pattern of sin with His help.
After you accept Jesus, turning from sin is something that you will desire. Living for Him turns us from a life of shambles into a life living in His glory.
No, you won't be perfect, but you will try. You will try because in your heart, you know sin and sinful desires are outside God's wishes for your life.
Lord, help us to step from our sinful lives into your beautiful glory. Help us, Lord God, as we are sinners and need you above all things in this world. We ask and pray in the mighty name of Jesus. Amen.
Sunday
Faith in the Unseen
"Jesus told her, "I am the resurrection and the life. Anyone who believes in me will live, even after dying. Everyone who lives in me and believes in me will never ever die. Do you believe this, Martha?" (John 11:25-26 NLT).
That's the question. Do you have faith in the unseen? Everyone has to answer this question. Eternity is gained or lost by our choice.
For those who struggle with their faith, please spend time in prayer and reading God's Word. Ask God to move in your heart and show you He is real and His Word is true.
For those who have friends and family who struggle with their faith, remember to pray for them and show them Jesus through your life.
Thank you, Lord God, for your Son who is our doorway into heaven. Amen.
(Editor's Note:  "God Has a Gift for You" is the good news that restores the broken relationship we have with God because of our sin.)
Please Note: We moderate all reader comments, usually within 24 hours of posting (longer on weekends). Please limit your comment to 300 words or less and ensure it addresses the content. Comments that contain a link (URL), an inordinate number of words in ALL CAPS, rude remarks directed at the author or other readers, or profanity/vulgarity will not be approved.