Monday, May 16, 2022 @ 08:15 AM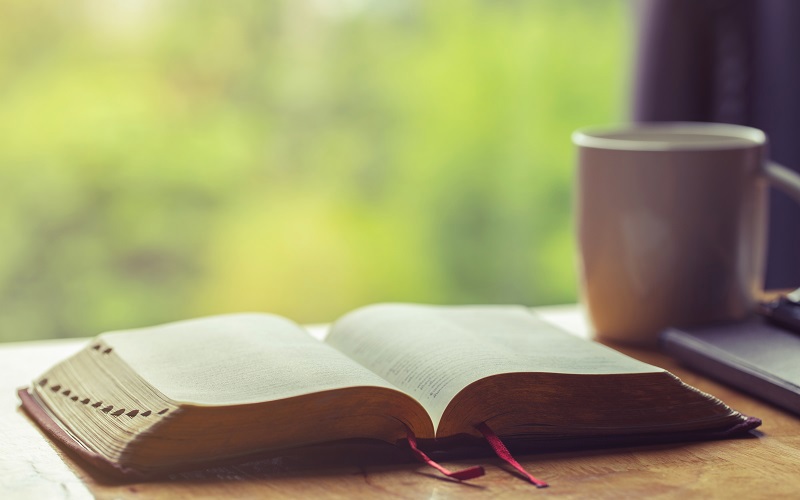 ATTENTION: Major social media outlets are finding ways to block the conservative/evangelical viewpoint. Click here for daily electronic delivery of The Stand's Daily Digest - the day's top blogs from AFA.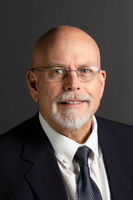 Rob Gardner
Retired AFA Staff Member
MORE
Monday
Turbulent Seas
The disciples went and woke him up, shouting, "Lord, save us! We're going to drown!" Jesus responded, "Why are you afraid? You have so little faith!" Then he got up and rebuked the wind and waves, and suddenly there was a great calm. The disciples were amazed. "Who is this man?" they asked. "Even the winds and waves obey him!" (Matthew 8:25-27 NLT).
Are you tired of rowing your little boat across the seemingly never-ending lake? Are you rowing into a strong wind, with waves lapping over the sides? Are you just worn out with life? Are you being beaten up every day by this world and all its false promises?
What better time than now, to turn your life over to Jesus? Whatever you think you may have to give up is worth less than the gift God gives. He calms the storms and will rescue you from sure demise and destruction. Jesus Christ is the Son of God. He is God incarnate. He is our Savior. Isn't it time to let Him save you?
Thank you, Lord God, for sending Jesus to earth so we might be saved. Amen and amen!
Tuesday  
Disciples
One day as Jesus was preaching on the shore of the Sea of Galilee, great crowds pressed in on him to listen to the word of God. He noticed two empty boats at the water's edge, for the fishermen had left them and were washing their nets. Stepping into one of the boats, Jesus asked Simon, its owner, to push it out into the water. So he sat in the boat and taught the crowds from there. When he had finished speaking, he said to Simon, "Now go out where it is deeper, and let down your nets to catch some fish." "Master," Simon replied, "we worked hard all last night and didn't catch a thing. But if you say so, I'll let the nets down again." And this time their nets were so full of fish they began to tear! A shout for help brought their partners in the other boat, and soon both boats were filled with fish and on the verge of sinking (Luke 5:1-7 NLT).
Jesus told us to go and make disciples of all nations. Sometimes we are not willing to go to places that seem hard or might be difficult. Many times, we aren't ready to go the extra mile.
Folks, sharing the gospel means obeying God's call even when we don't understand it. It might mean going when we are tired and weary but going anyway.
We must cast our nets in the deeper water. Are you ready?
Lord, give us strength to perform the duties you have called us to. I pray in Jesus' mighty and matchless name. Amen.
Wednesday
Jesus Upholds God's Law
Don't misunderstand why I have come. I did not come to abolish the law of Moses or the writings of the prophets. No, I came to accomplish their purpose. I tell you the truth, until heaven and earth disappear, not even the smallest detail of God's law will disappear until its purpose is achieved (Matthew 5:17-18 NLT).
God's commandments are just as true today as they were when God gave them to Moses. Jesus spoke directly to this in Matthew 5:17-18. The whole chapter is worth reading. 
We are to use the Ten Commandments as a guide to life. Folks, I get excited to think how different our world would be if we, as a nation, would truly live by these words of God. Then after that brief excitement, I come to the reality of how far we have fallen from His Word and the teachings of Jesus Christ.
Who is our one hope? He is Jesus Christ. He is the king of Kings. He is the Savior. If you don't know Jesus, now is the time. Don't wait another minute. You never know when this life will end.
Thank you, God, for loving us so much that you gave us the Way to your kingdom, Jesus Christ. Amen.
Thursday
Conquer Evil
Don't let evil conquer you, but conquer evil by doing good. (Romans 12:21 NLT)
It's so easy to pay back an evil deed with another evil deed. But God tells us not to pay back evil with evil. It doesn't work out well for us when we do.
Father, help us to be more like Jesus today in how we deal with others. We pray in His mighty name, Amen.
Friday
Great News
But God showed his great love for us by sending Christ to die for us while we were still sinners (Romans 5:8 NLT).
We can always rest on the fact that God loves us. He will never leave us and will never forsake us. He proves His love for us over and over in His Word and His actions in our lives.
Today's verse is a perfect example of how much God loves us. He comes to us while we are broken sinners. He doesn't wait for us to get our lives right. He comes to us as we are. Even better is that He will never leave us as we are. In Christ, there is life change. The resurrected and transfigured Christ redeems and transforms us into new creations, currently and eternally.
Thank you, Lord, for loving and claiming us as your children even when we were caught by sin. Amen.
Saturday
Know Your Enemies
For the world offers only a craving for physical pleasure, a craving for everything we see, and pride in our achievements and possessions. These are not from the Father, but are from this world (1 John 2:16 NLT).
I believe God wants us to enjoy our life as we walk in this world. He smiles when we are having fun. With that being said, we must remember how this world tells us that it's ok to do this or that if it makes us feel good. We must watch out for this form of Devil's temptations. When we give into the desires of this old broken world, it isn't good for us and it isn't godly. Our Creator does not smile when we indulge in illicit acts for pleasure or pride.
Know your enemies. Know what draws you away from God's desire for you.
Father, thank you for the resurrection of Jesus Christ. By this very act, those who confess their sin and come to Jesus are given the same promise of a life of eternity in heaven. Lead us in your righteousness for your name's sake. Amen.
Sunday  
Every Breath
See, God has come to save me.
    I will trust in him and not be afraid.
The Lord God is my strength and my song;
    he has given me victory (Isaiah 12:2 NLT).
We should thank God with every breath we take because each breath is a gift.
Are you still fighting battles each day that God has already won for you? He gives, to those who call Him Father, victory. He provides for all of our needs and gives us the courage to battle life's giants.
So, stop fighting the war that has been won.
Thank you, Lord, we praise your holy name. The stone has been rolled away! The tomb is empty! The battle has been won by our Lord and Savior, Jesus Christ! In His name, we pray. Amen.
Please Note: We moderate all reader comments, usually within 24 hours of posting (longer on weekends). Please limit your comment to 300 words or less and ensure it addresses the content. Comments that contain a link (URL), an inordinate number of words in ALL CAPS, rude remarks directed at the author or other readers, or profanity/vulgarity will not be approved.