Thursday, May 19, 2022 @ 07:12 AM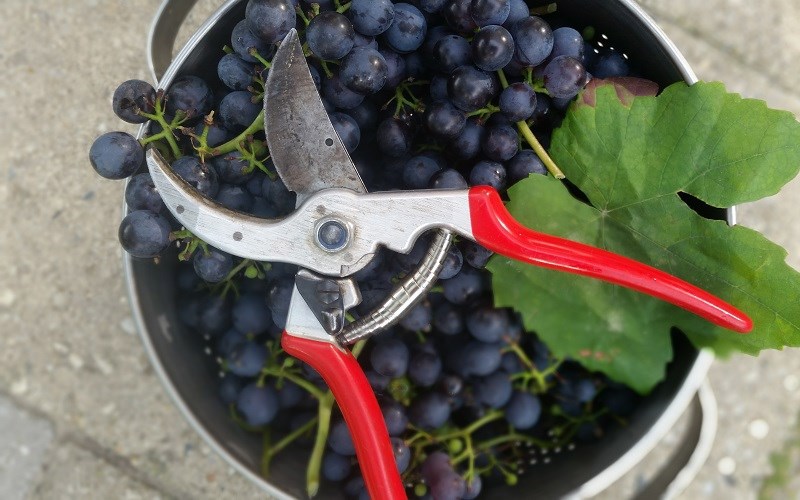 ATTENTION: Major social media outlets are finding ways to block the conservative/evangelical viewpoint. Click here for daily electronic delivery of The Stand's Daily Digest - the day's top blogs from AFA.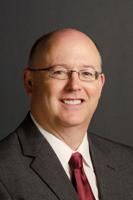 Dr. Robert Youngblood
Assistant Digital Media Editor
MORE
(Editor's note: Find the other blogs for this series and other useful resources HERE.)
For the soul who worships God, there is no small work. The lover of our souls shapes our souls, and the process is not always pleasant.
It is worship to obey Christ, but work still occurs when we allow ourselves to be sanctified and grow spiritually. It is the type where the yoke is easy if we are trusting Christ. According to Ellicott's Commentary for English Readers "easy" in Matthew 11:30 is a Greek word meaning good, helpful, kind, and/or profitable.
Even so, the burden isn't always pleasant. Consider what A.W. Tozer wrote:
"It is doubtful whether God can bless a man greatly until he has hurt him deeply. God actually rises up storms of conflict in relationships at times in order to accomplish that deeper work in our character. We cannot love our enemies in our own strength. This is graduate-level grace. Are you willing to enter this school? Are you willing to take the test? If you pass, you can expect to be elevated to a new level in the Kingdom. For He brings us through these tests as preparation for greater use in the Kingdom. You must pass the test first."
The power of the Holy Spirit drives spiritual growth and our personal holiness. Sometimes God prunes apparently good, healthy branches so better may appear. Other times He prunes away diseased branches. Let's consider these the lies we may carry about Him, ourselves, and others.
Regardless, all of this is done so we can better worship Him and work for Him through Truth.
I can't help but grin when Tozer wrote about how we can't love our enemies in our own strength. I know it is true. I also know some of the most difficult opportunities God has grown me through occurred in the context of relationships with other Christians – in marriage, in some workgroups, and in church.
I thank God for the person who gifted my wife and me with a devotional called Sacred Marriage by Gary Thomas. I tried to find the green-covered book online, but apparently, it is a 52-week devotional now. The book's subtitle holds a challenging question, "What if God designed marriage to make us holy more than to make us happy?"
What if this were true for every aspect of what we do in life? Holiness over happiness? That's not something we can accept without the Holy Spirit.
Can we see the importance now of doing and working from the soul as if for our Savior? Whew. My heart trembles between beats as I consider that and then this verse came to mind:
And we know that for those who love God all things work together for good, for those who are called according to his purpose (Romans 8:28 ESV).
Already we know from Jesus' prayer in John 17:17 that one purpose is to sanctify us through His Word, but now we can hopefully see – joy or pain – all things work toward His purpose. In order to love in a way that covers a multitude of sins, we cannot do this alone. Tozer describes how to do this with other Christians beautifully in The Pursuit of God:
"Has it ever occurred to you that one hundred pianos all tuned to the same fork are automatically tuned to each other? They are of one accord by being tuned, not to each other, but to another standard to which each one must individually bow. So one hundred worshipers met together, each one looking away to Christ, are in heart nearer to each other than they could possibly be, were they to become 'unity' conscious and turn their eyes away from God to strive for closer fellowship."
I need Christ every hour to love others, particularly with the kind of love that points to Jesus through my words and deeds. This work, this growth requires effort from the soul with the Holy Spirit. If you remember from other parts of this series, heartily below means "from the soul."
Whatever you do, work heartily, as for the Lord and not for men, knowing that from the Lord you will receive the inheritance as your reward. You are serving the Lord Christ (Colossians 3:23-24 ESV).
Weddings, Vacations, and Productivity
After attending a lovely wedding near Greenwood recently, my wife and I were talking as we explored the area. Have you noticed, as others have, that often more time is spent planning for the wedding than for the life after it? One day gets weeks and months of planning time when the weeks, months, and years after might not even get a day.
Zig Ziglar noticed a similar pattern of planning and getting more done, except it was on the day before vacation. When I met him, he was influential, but, more importantly to us, he is still convicting as we consider whatever we do for the Lord (See HERE).
"How many of you consider yourself honest and," he asked, "at least reasonably intelligent?" Many hands were raised.
"How many of you honest, intelligent people – as a general rule," he continued, "get about twice as much work done on the day before vacation?" 
Here's the challenge. He asked people to consider if they knew more that day than the previous. 
Having a game plan and accepting responsibility for following through dramatically affects our lives and the lives of those around us including our community. He ended by asking people to think about this:
"If planning one day of your life can make such a radical difference in that day, think what a difference a game plan for life would make."
Many claim the plans of God when they promise painless blessings. However, can we love them – like Jesus did – even when the blessings only come after pain?
Jesus knew the plan for Him and knows the plan for us. We often only get glimpses with the encouragement to obey in love. Do we only consider something a success if it has exactly what we had hoped for and what we had planned for? Faith holds within it a paradox of unwavering strength of trust and flexibility to follow God no matter what. 
Success in Christ is…
It saddens me that I have made a mistake in this series by not emphasizing enough the importance of seeking Christ. Yes, I've mentioned it, but really, what Tozer wrote here really touched me: 
"The man who has struggled to purify himself and has had nothing but repeated failures –will experience real relief when he stops tinkering with his soul and looks away to the perfect One. While he looks at Christ, the very things he has so long been trying to do, will be getting done within him. It will be God working in him, to will and to act according to His good purpose."
To understand success in Christ means we need to be tuned to Christ and His Word. Like the pianos to the tuning fork, we must correct ourselves to Him and His standards. It means listening to the Holy Spirit and not grieving Him. To love Christ is to obey Him and that faithfulness is always more important than any worldly ideas of success. 
The lover of our souls shapes our souls, and the process is not always pleasant. Yet, we experience the Prince of Peace even more in our obedience. Let's let Him do the work as we love Him more by following the plan He puts on our hearts that match up with Scripture.
I promised last time to provide a biblically supported definition of success along with two traits that assist. I made that promise because I thought I would be finished with this mini-series of "Work From the Soul" within the series of "Spiritual Growth." Please forgive me for I've only partially touched on it here. God changed my world in a way I had to write this now. I'll keep those promises next time (I'll start writing/polishing tomorrow – Lord willing!).
May the Lord bless and keep you as you grow closer to Him and fellow believers.
Please Note: We moderate all reader comments, usually within 24 hours of posting (longer on weekends). Please limit your comment to 300 words or less and ensure it addresses the content. Comments that contain a link (URL), an inordinate number of words in ALL CAPS, rude remarks directed at the author or other readers, or profanity/vulgarity will not be approved.