Wednesday, May 25, 2022 @ 10:02 AM
ATTENTION: Major social media outlets are finding ways to block the conservative/evangelical viewpoint. Click here for daily electronic delivery of The Stand's Daily Digest - the day's top blogs from AFA.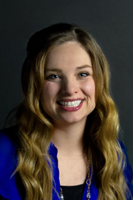 Kendra White
American Family Studios
MORE
(Editor's Note: This article was first published in the May 2022 print edition of The Stand found online HERE.)
Have you ever heard the term, "purity culture?" I started hearing this term around 2019 when Joshua Harris, author of I Kissed Dating Goodbye, renounced his Christian faith and discontinued his book, apologizing for all the harm he had supposedly caused. Since then, many others have adopted the term, and many bloggers and YouTubers are now bashing a movement they claim was emotionally scarring and spiritually harmful.
I grew up reading Joshua Harris and being taught a clear sexual ethic by my Bible-believing parents and many leaders in my church. So I was initially confused by all the controversy. What exactly was purity culture and why was it considered so harmful? If it was hurting people, I wanted to understand.
Let's start with a definition. Purity culture (as defined by its opponents, who seem to be the primary ones using the term) is an evangelical movement that started in the 1990s and emphasized purity through events such as conferences and purity galas. Often purity pledges were involved, and many women chose to start wearing purity rings around this time.
A Critique of Purity Culture
In a recent episode of the popular podcast Ear Biscuits titled "Our Teenage Years: Growing Up in Purity Culture," hosts Rhett McLaughlin and Link Neal go into great detail discussing their critique of this movement. To summarize their critique, they claim 1) that purity culture was gimmicky and felt like a giant marketing scheme, 2) that it focused too much on fear and shame, causing those who had made "mistakes" to feel like broken, damaged goods, and 3) that it focused only on a woman's purity or virginity as being sacred, and it introduced a double standard.
Is Purity Culture Too Gimmicky?
I grew up in a culture where sexual purity was valued and talked about. One of the older girls at church led a Bible study in her home and invited me to come. It was all about purity and was designed for young ladies in their pre-teens/early teens. I think we even went through a study by Joshua Harris.
We had some very important conversations that shaped my worldview and gave me an excellent biblical foundation to build on. We talked about things like "guarding your heart" and how to dress modestly. I saw godly examples of older teens at my church who didn't define their value by whether or not they had a boyfriend. They wanted to honor God with their whole heart and their pursuit of holy living was motivated by a genuine love for the God they served. There was nothing gimmicky about it.
Later, when my dad showed me a magazine with purity rings and asked me if I wanted one, I was thrilled! When I put that purity ring on, I knew there was nothing magical about it. It alone held no power to keep me from temptation. But the conversations surrounding getting the ring and the commitment I made when I put it on, solidified in my heart a firm resolve to honor God with my body because it was not my own – I was a temple of the Holy Spirit who lived within me. The accusation that purity culture just slaps a ring on peoples' fingers and expects them to live chaste lives is, I believe, an unfair one.
Events such as purity conferences were never meant to replace parents' crucial role in the spiritual nurturing of their teens, but rather to bolster it. Such conferences were meant to open the door to important conversations that needed to happen. They were a response to the sexual revolution and many heartbroken adults who wanted to pass on the message "Don't do what I did. There's a better way."
Perhaps I'm naïve, but I don't think this movement was truly about making money off of purity rings and "true love waits" T-shirts. I think a group of God-fearing people saw a need in culture and wanted to do something about it rather than sit back and watch their children fall into the seductive traps the enemy had laid before them. Was this the most effective way to teach purity? That remains to be seen. But I believe most people's intentions were in the right spot.
Is Purity Culture a Culture of Shame?
The whole premise of the Christian faith is built on the idea that we are not and never can be "good enough" or "pure enough" to gain salvation. Without forgiveness, our petty attempts at self-righteousness all appear as filthy rags in God's sight.
Perhaps there are a few churches where this message has not been clearly articulated. But not in mine. Every conversation I remember hearing surrounding purity was always framed by the gospel and followed up with the message that forgiveness is always waiting for those who truly repent. Analogies such as the flower petal one (while certainly not perfect) were intended to show that there was something precious at stake that could be lost. And virginity until marriage is indeed a precious gift, one that is becoming increasingly rare. According to one study shared by CBN news, only 3% of individuals in America are virgins before their wedding.
As for feelings of shame and guilt, I think it's important to recognize that shame is not always a bad thing. In the Garden of Eden, Adam and Eve noticed that they were naked and they were ashamed of their sin. This was a proper response! They had intentionally violated a command made by the God of the universe. These feelings can be excellent tools to pinpoint sin in our lives and to drive us to repentance. The true problem comes when we sin and no longer feel any shame but have hardened our hearts to the convicting work of the Holy Spirit.
In the podcast cited above, Link talks about his struggle with pornography and how "it was torture" to feel like there was a wall between him and God. I'd like to suggest that this "torture" he felt was the work of the Holy Spirit drawing him back toward the right relationship with God. Conviction can feel like torture for sure. But in my experience, I don't think the leaders of purity culture were the ones inflicting this pain. I think it was the Holy Spirit at work in the lives of students who came under conviction when hearing the truth of God's word proclaimed.
Does Purity Culture Teach a Double Standard?
When it comes to this critique, perhaps Rhett and Link may have a point. Now I was never in the boy's group when we were split up into guys and girls, so I guess I never heard their "speech," but I do seem to remember there being an emphasis on guys "protecting a woman's purity." This could appear to make it seem like a woman's virginity is the only one that matters. But in the eyes of God, sexual purity is equally important in both men and women.
When answering the world's criticism of purity culture, Christians should be very clear: Sexual purity is a command of God, but God's grace always abounds.
Please Note: We moderate all reader comments, usually within 24 hours of posting (longer on weekends). Please limit your comment to 300 words or less and ensure it addresses the content. Comments that contain a link (URL), an inordinate number of words in ALL CAPS, rude remarks directed at the author or other readers, or profanity/vulgarity will not be approved.