Tuesday, May 24, 2022 @ 1:13 PM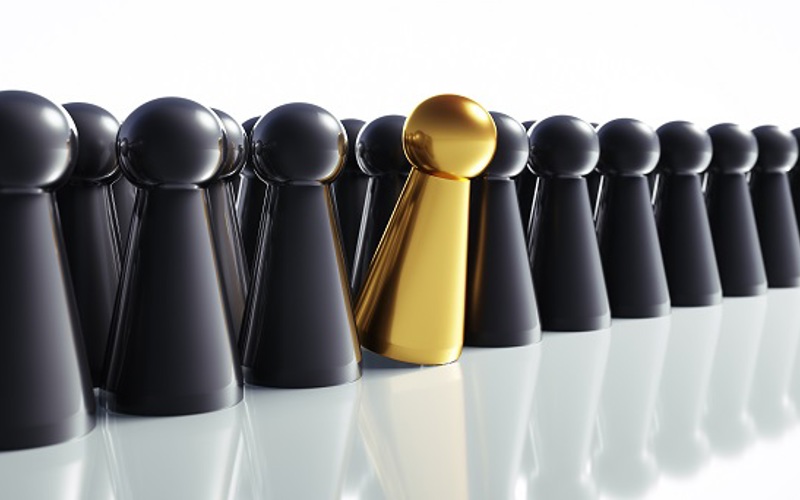 ATTENTION: Major social media outlets are finding ways to block the conservative/evangelical viewpoint. Click here for daily electronic delivery of The Stand's Daily Digest - the day's top blogs from AFA.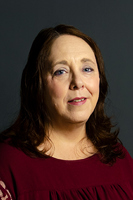 Joy Lucius
The Stand Writer
MORE
"What's in a name? That which we call a rose
By any other name would smell as sweet."
(Romeo and Juliet, Act II, Scene 2, Lines 43-44) 
It may have been William Shakespeare who penned these famous lines long ago, but his question is still relevant: What's in a name? 
According to the Bible, a great deal. In fact, names evidently matter so much to God that He made quite a few name changes. 
For example, Abram became Abraham, and Saria became Sarah. Jacob's name was changed to Israel, and Saul became Paul. 
Moses changed Hosea's name to Joshua, and Jacob changed his youngest son's name from Ben-Oni to Benjamin. Then, we read about Daniel, and interestingly enough, his captors tried to change Daniel's name to Belteshazzar. 
If we take the time to study these name changes, we find that each alteration had a specific purpose and meaning. 
 Abram meant "exalted father," but Abraham means "father of a multitude." God made a promise to an old man and his wife, and He intended to keep it. So, as a sign of that promise, He gave this father of the faith a name change. I think it was also a reminder to us, all these years later, that God's Word is truth. He is not a man that He could lie. If He said it, He meant it, and He will accomplish it. Case closed. 
Likewise, Sarai meant "princely." Yet, God intended for her to be more than mere earthly royalty; she would be the mother of His nation. Her new name, Sarah, reminds us that she was indeed the "queen or mother of princes." 
Next, there's the renaming of Jacob, one of Sarah and Abraham's grandsons. I laugh when I think about Jacob because I have my own Jacob. If I had known better, I might not have named our oldest son "trickster and deceiver," for he often lived up to his name as a child, just like Jacob in the Bible. 
Finally, after a life (and hip) changing encounter with God, Jacob became Israel, which basically means "triumphant with God." As a result, an entire nation is named for the man who truly contended with God and won. 
God wasn't the only one who got into the name-changing business. Actually, the Bible is filled with name alterations and additions. But I especially like the irony of Saul's name change in the New Testament. 
Ironically, Saul's name meant "prayed for," indicating that his parents had longed and prayed for his birth. Yet, sometime after his Damascus Road experience, Saul began to use his dual name of Paulus/Paul. 
It was actually not unusual for Jews back then to have two names, one more in tune with their Hebrew faith and one more acceptable in the Roman world in which they lived. But isn't it kind of humorous that his Roman name was Paul, meaning "little or small?" 
Some artists have depicted Paul as short of stature, but whatever the case, his name was really the opposite of his bold and outspoken demeanor. So, maybe the name change was a constant reminder to Paul of what he used to be – a pompous, self-righteous Christian-killer, or maybe it was just easier for people to accept him as Paul rather than Saul. 
Saul's name change brings to mind Jesus' words in Luke 9:48, "For he who is least among you all is the one who is great." Whatever the reason, "little" Paul became the greatest evangelist the world has ever known. 
Then, if we keep studying the Bible, we see name changes that were not quite as significant – at first glance. 
Hosea meant salvation, while Joshua means "Jehovah saves." Not that big of a change, except when we consider that there is only one God, and He alone can save us. 
His dying mother's original name for Ben-Oni would have forever marked Jacob's youngest boy as the "son of my sorrow," but Jacob's name change declared that Benjamin would forever be "the son of my right hand." 
It's interesting to me that my favorite name alteration of all never really stuck. Daniel's name claimed that "God is Judge" of the entire world. Of course, the Babylonian king Nebuchadnezzar could not call one of his newly captured Jewish slaves by the name of Daniel. That was sacrilege. Instead, he hoisted the name of Babylon's chief deity on Daniel – Belteshazzar. 
This new name was basically a power play, a slap in the young man's face. It was designed to be a constant reminder of the judgment made on Daniel's people by the most powerful kingdom on earth at that time. 
The joke was on King Nebuchadnezzar though, because the Babylonian false god had no power over Daniel. No matter what Daniel faced or what they called him, he still belonged to the one true God. And Daniel would forever worship God, even if his worship took him to a den of hungry lions. 
Of course, we know the rest of the story, and it is not the story of Belteshazzar. It is the story of Daniel, a courageous young man who demonstrated the power of God to a pagan culture during his own enslavement. Consequently, God elevated Daniel to a place of authority and distinction in that pagan world. 
When you stop and think about it, God was indeed the judge, and he judged Daniel faithful.
But what about us? Will God judge us faithful as well? 
Not if we allow the world to define us and name us. Whoever we were in the past, that's not who God created us to be. We are more than the sum of our sins. His blood was shed to redeem us from sin – and from self. As born-again believers, we have been made new in Christ. In fact, 1 Corinthians 6:11 tells us that we have been justified in the name of the Lord Jesus, and by the Spirit of our God. 
That is exactly why we need to let God define us, instead of the world. He is the one and only Judge, and by His name, the precious name of Jesus, we are made new creatures in Christ. Truly, He has named us (or renamed us, if need be), and He has claimed us as His own. 
So, the real question, Mr. Shakespeare, is not "what's in a name," but Who's in a name. And therein lies our hope. 
To them God chose to make known how great among the Gentiles are the riches of the glory of this mystery, which is Christ in you, the hope of glory" (Colossians 1:27).
Please Note: We moderate all reader comments, usually within 24 hours of posting (longer on weekends). Please limit your comment to 300 words or less and ensure it addresses the content. Comments that contain a link (URL), an inordinate number of words in ALL CAPS, rude remarks directed at the author or other readers, or profanity/vulgarity will not be approved.