Thursday, May 26, 2022 @ 8:18 AM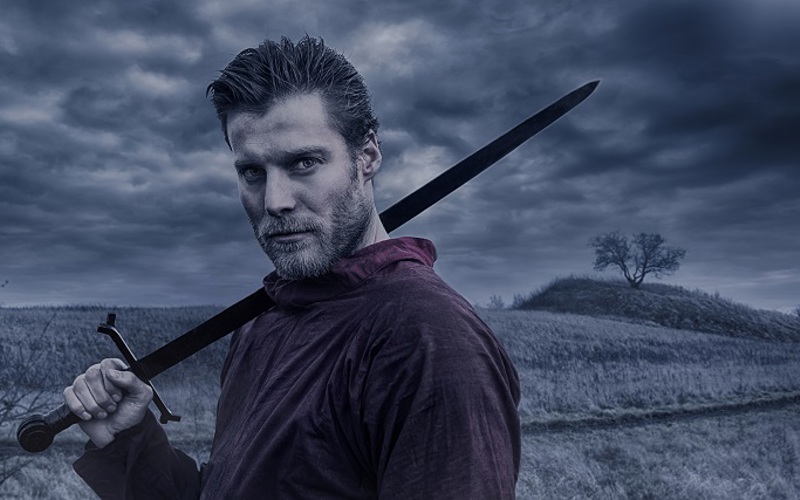 ATTENTION: Major social media outlets are finding ways to block the conservative/evangelical viewpoint. Click here for daily electronic delivery of The Stand's Daily Digest - the day's top blogs from AFA.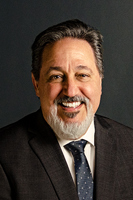 Ed Vitagliano
Executive Vice-President
MORE
We are living in a time in America when the very air we breathe seems charged with defiance against God and His eternal truths. To be fair, this defiance exists on a continuum, ranging from a dismissive shrug of the shoulders at one end of the scale to a ferocious hostility at the other. 
Meanwhile, many Christians understand that the church has a pastoral role that comforts people but have forgotten that the same church has a prophetic role that confronts the culture. That confrontation can be anything from the declaration of the sins of the people to simply proclaiming the exclusivity of Christ as Savior and Lord. 
Naturally, spiritual confrontations are rarely welcomed. Instead, they often produce a terrible backlash, and that reaction can cause the church to shrink back from its prophetic calling – or, in some cases, deny it even has one. This response from Christians is not unexpected. Most people prefer avoiding conflict, and followers of Christ are no different. After all, the blow-back can be brutal. 
One of the most familiar passages in the Bible is 1 Samuel 17, which portrays the people of God cowering before Goliath. The pagan champion of the Philistines struts around blaspheming the Lord of heaven and offering God's people a fight for all the marbles. The Israelites were afraid to fight to claim land that was promised to them by God; the Philistines were usurpers and thieves playing the part of the ultimate squatters. Goliath represents one big, meaty, dangerous lie – that the land is theirs. Yet there he is – alive and defiant, his challenge still on the table. 
This is a perfect picture of where many American Christians are today, for great courage is required but little can be found. When a majority in our culture declares that embracing sin is being "on the right side of history," it can feel like evil is winning. Clothed in the spirit of the age, the uncircumcised Philistine haughtily proclaims his lies, mocking God's people while challenging them to a rumble. Few Christians are willing to don battle armor and trudge forth to the fight. 
This may very well be why the Book of Revelation – which, after all, pictures God's people living in a hostile cultural environment – strongly emphasizes overcoming (2:7, 11, 17, 26; 3:5, 12, 21; 21:7); and why, in Revelation 21:8, cowardice is considered to be as wicked as sorcery, idolatry and murder – and, in fact, is put at the top of the list. 
However, the thing about spiritual bullies is that they don't get tired of taunting. Goliath did his thing, day after day after day. He wasn't going anywhere. The devil really is a squatter. If you allow him to take your land, he'll be only too happy to stay until removed. 
Of course, as you're probably aware, there's another key player in the 1 Samuel 17 drama – David. It's true that hearing the same truths from the same passage can cause our spiritual ears to turn dull. Nevertheless, the David and Goliath passage can still make the hair on my neck stand up. 
The reason is simple. David represents, not just a worshiper, a man after God's own heart; not just a skilled warrior who would one day become an almost unbeatable king in battle; but a combination of the two that produced a guy with an "attitude" towards anything that offended his God. 
Obviously, David literally killed Goliath because that was a literal conflict. In the New Testament age, however, we do not war against flesh and blood, but against the spiritual forces of wickedness that exist around us (Eph. 6:10-18). But the same courage exhibited by David is required of the Christian. How often do we to stand up and declare the truth when ideas are put forth that are lies, an affront to God, or instruments of oppression that will enslave people? How often do we shrink back? More and more, the Christian in the U.S. is going to be confronted with this choice. 
Now, we don't need to be jerks about standing firmly for God and Jesus Christ. We certainly should never be self-righteous or callous or judgmental. Snarky? No. Snide? No. Petty. Again, no. 
The Christian should be identifiable both by the truth exhibited and the love with which that truth is shown and declared. Realistically, it often takes courage to be both truthful and loving.  
I could end this blog right here, but there is a personal application as well. Too many in the body of Christ are cowering at the lies of the Devil in their homes, marriages, families, churches – everywhere. But we are God's children; we are being conformed to the image of Christ and trained to reign with Him for all eternity. We have the Holy Spirit and the promises of God. Yet many Christians shrink back from evicting the uncircumcised Philistine who has taken up residence in their lives. 
Instead, try this little test: When you are alone, identify the lies that have been beating the stuffing out of you, day after day after day; using the words of David in 1 Samuel 17, repeat these statements as a declaration of courage: 
"Who do you think you are, you uncircumcised Philistine, that you should taunt the servant of the living God (vs. 26)? For my God has saved His people since time began, and He has given me victory after victory in my own life ­ and this obstacle will be just like those in the past. The Lord who has delivered me and delivered His people, He will deliver me from you (vv. 34-37). You come against me with all your weapons, but I come to you in the name of the Lord of hosts, the God of the armies of Israel, whom you have taunted since their inception as a people. This day the Lord will make me more than a conqueror, and I will prevail over you ­ that all the earth may know that my God is real, and that He does not deliver by the arm of the flesh but by the power of the Spirit; for the battle is the Lord's, and He shares His glory with no man (vv. 45-47)." 
Of course, there is no guarantee that simply praying this prayer will alter circumstances in your life or in mine. But David's words are the ultimate truth nonetheless.
Please Note: We moderate all reader comments, usually within 24 hours of posting (longer on weekends). Please limit your comment to 300 words or less and ensure it addresses the content. Comments that contain a link (URL), an inordinate number of words in ALL CAPS, rude remarks directed at the author or other readers, or profanity/vulgarity will not be approved.