Tuesday, June 07, 2022 @ 12:30 PM
ATTENTION: Major social media outlets are finding ways to block the conservative/evangelical viewpoint. Click here for daily electronic delivery of The Stand's Daily Digest - the day's top blogs from AFA.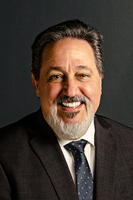 Ed Vitagliano
Executive Vice-President
MORE
(Editor's Note: This blog was first posted on The Stand in July 2017. The points made in this blog are as timely, relevant, and vital today.)
One of the paradoxes of the Christian life is that believers live in two distinct realms simultaneously. On the one hand, they are citizens of the kingdom of God and the heavenly Jerusalem (Heb. 12:22f.) On the other hand, Christians live in a fallen world among other fallen people who busy themselves with the affairs of this life.
In the New Testament, the concept of the "world" is not limited to the physical earth. Instead, the Greek word for world, kosmos, carries with it the idea of arrangement and adornment. It describes the manner in which the people of each generation fashion their culture – e.g., through family structures, economic systems, government, laws, art, and music.
In turn, how men and women order their lives – creating a kosmos – is a reflection of something even deeper: their beliefs and values, often expressed through religion. Biblically, this accounts for distinctions between cultures, even those that are adjacent to one another. Their societies are different because different beliefs and values led them to arrange and adorn their land differently. 
A church standing inside
The church, then, is a community of believers who live their lives inside a kosmos, which can differ from region to region. As citizens of the kingdom of God, Christians are called to express the one to the other – that is, they are to manifest the kingdom to the world. Even if they live in a pagan civilization, like the Roman Empire in the first century, Christians are to demonstrate to unbelievers what the kingdom of God is like, and call their neighbors to enter that kingdom through repentance and faith in Christ.
In the U.S., of course, because Christians are also citizens of a republic – with the freedoms granted by that form of government – there is an additional step that can be taken. Not only is there the potential to express the kingdom to the world, but believers can express the kingdom in and through the world. That is to say, the truth of God can permeate the mores, customs, laws, institutions, etc. of the culture, simply because citizens of the republic, including Christians, are allowed to participate in fashioning the kosmos. 
Changing the kosmos
For many generations, Christianity did inform and infuse our culture. Marriage in America, for example, clearly reflected the biblical principles regarding that institution. As a result, laws limited divorce, polygamy was legally proscribed, adultery was illegal, and so on.
But all that has changed dramatically in the last 40 years or so. Today, a growing spirit of secularization and moral relativism is driving a rejection of the Bible as a source of inspiration for the American kosmos.
In reality, then, the so-called "culture war" is a conflict over what set of values and beliefs (that is, what worldview) will form the foundation of our kosmos. So when Christians talk about "taking back the culture," returning America to its Christian foundations, or even protecting traditional marriage, it is critical that they understand what such undertakings imply.
One cannot influence a kosmos for Christ merely by using worldly means such as politics. Politics are, in fact, a part of the kosmos. Politics don't drive the culture as much as reflect it, because it is an outgrowth of it. Instead, Christians must address the underlying cultural beliefs and values by setting forth a clear and complete explanation of the biblical concepts regarding human existence. 
A church standing outside
Of course, hearts that are in rebellion against God are likely to reject anything that has its roots in Scripture. This is why the preaching of the gospel must remain the long-term strategy of the church. If hearts are not converted, all other attempts to influence our culture will ultimately fail.
That fact doesn't invalidate working through politics and other kosmos-based strategies, but it does require a proper perspective. It means understanding that attempts to confront the secularization of our public schools, or corporate support for the gay agenda, or the trash produced by Hollywood, are limited in their ability to produce long-term change.
This also means that whatever a Christian's political views, they must maintain a certain sense of detachment when interacting with the world, politically or otherwise. The apostle Paul said that "those who use the world, [should do so] as though they did not make full use of it; for the form of this world is passing away" (1 Cor. 7:31).
Thus Christians should be ready to lay down kosmos-based approaches to cultural change when they stop producing any benefit, remembering that spiritual strongholds are not torn down by worldly weapons (2 Cor. 10:4).
A sense of detachment is also important because the successful use of kosmos-based strategies carries with it a couple of temptations.
First, the church might be enticed to pare back or even relinquish altogether its gospel-oriented mission, simply because its worldly efforts appear to be bearing fruit. This may, in fact, be the hardest lesson for conservative Christians to learn following political triumphs, such as the election of pro-life President Donald Trump. Yes, applaud pro-life laws and executive orders. Yes, applaud the confirmation of a constitutionalist like Neil Gorsuch. Yes, continue trying to defund the vile and murderous Planned Parenthood. As long as the church does not stop preaching the gospel!
Some Christian leaders criticize AFA, accusing us of only using world-based instruments in an attempt to change the culture. But this is an ignorant and, in some cases, a vicious slander. We advocate nothing of the sort. AFA is well aware that using a world-based approach by itself leaves the kosmos hardly changed at all, because hearts have not been changed. Political winds within the culture will eventually shift back again with the election of a progressive president.
Instead of an either-or approach, AFA has chosen a both-and approach to the culture. Continue preaching the gospel – and exhorting churches especially to do so – while doing everything possible to shape the kosmos in a way that honors God and blesses the people of this land.
Second, any time the church earns a "place at the table" of political power, that place can be taken away by those who are the gatekeepers. In those moments, Christians might find themselves tempted to compromise the values of the kingdom of God in order to keep their political power. We have seen some Christians who've caved on critical moral issues of the day when confronted by power brokers who utter criticisms – Bigot! Hater! – and breathe threats of retaliation. Just ask the Christian leaders in states like North Carolina, Mississippi, and Texas, following the passage of laws that were despised by sexual and gender anarchists.
The church must remember that it not only exists within the kosmos, but it has an existence outside of it – an existence that must be faithfully maintained. This is its prophetic role, in which the church stands ready as a witness against the wickedness and injustice of all political power.  Of course, "all political power" means all – whether it is exercised by the Democratic Party or the Republican Party.
This is why Christians should remember Paul's words, and hold political power loosely enough that it can be surrendered when necessary because when the church stands resolutely against sin, political power brokers will take notice. Can the church release its grip when the truth of God's Word – as expressed in the lives of God's people – is at stake?
It is not easy living in two distinct realms simultaneously, having both citizenships in the kingdom of God and in the United States of America. May we live powerfully in the one and bear faithful testimony in the other.
Please Note: We moderate all reader comments, usually within 24 hours of posting (longer on weekends). Please limit your comment to 300 words or less and ensure it addresses the content. Comments that contain a link (URL), an inordinate number of words in ALL CAPS, rude remarks directed at the author or other readers, or profanity/vulgarity will not be approved.