Monday, June 13, 2022 @ 12:12 PM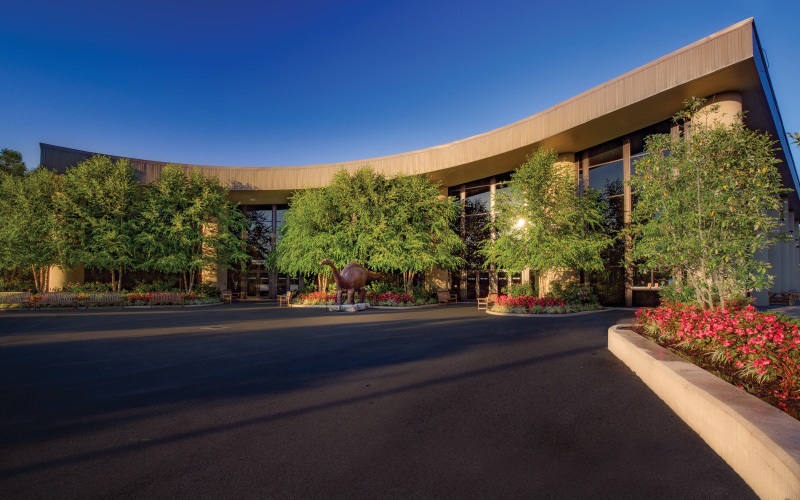 ATTENTION: Major social media outlets are finding ways to block the conservative/evangelical viewpoint. Click here for daily electronic delivery of The Stand's Daily Digest - the day's top blogs from AFA.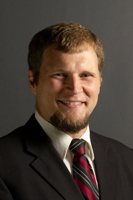 Matthew White
The Stand Writer
MORE
(Editor's Note: This article was published first in the June 2022 edition of The Stand.)
Commentary. Devotional. Apologetics. Doctrine. Science. Theology.
These are only a few of the words that describe a rich new resource from author Ken Ham. Ham spoke with The Stand about his new book, Creation to Babel: A Commentary for Families.
"I've spent 40 years traveling around the world, speaking in churches in every state in America, churches all over the world, and Bible colleges, and meeting all sorts of people," Ham said. "I know the arguments people are going to make and the misconceptions they have, so I condense all of that experience into this one commentary."
The foundation
The founder and CEO of Answers in Genesis (AiG) said he intentionally places such an intense focus on the book of Genesis, in particular Chapters 1-11, because it is foundational to the Christian faith.
"The history in Genesis 1-11 is the geological, biological, astronomical, and anthropological history that is the foundation of our entire Christian worldview," Ham explained. "When you consider all the issues before our culture today, whether it's gay marriage, LGBT issues, racism, abortion, euthanasia, and so on, you can't deal with those unless you start from Genesis 1-11."
Ham builds the case in his own words:
"If you want to discuss marriage, you have to start with the origin of marriage. That's Genesis 1:27 where we learn that God created the first man and woman, and Genesis 2:24 where you learn those two become one flesh. In Matthew 19, Jesus referred back to these when He was asked about marriage."
"The abortion issue is addressed right there in Genesis 1:27. Animals are not made in the image of God, we are."
"Concerning the racism issue, we learn in Genesis 1-11 that we are all descendants of one man, one woman, through the flood, with eight people coming off that Ark."
"People are saying there are more than two genders today. Well, Genesis 1:27 and Genesis 5:2 both tell us God made us male and female."
The failure
"If you take Genesis 1-11 out of the Bible, it's like coming to a house and ripping out the foundation, and then the whole house collapses," Ham said. "That's why it's so important. That's why we deal specifically with Genesis 1-11. We're really dealing with the topic of biblical authority."
Ham believes this is one of the reasons for the loss of the younger generations from the church.
"Many people in our churches don't correctly know how to teach their children about these moral issues and their doctrines, and how to combat the issues and the worldviews permeating our culture today," he continued. "They've got to have the foundation of Genesis 1-11, but they are lacking it."
The format
Creation to Babel is not the type of book one might expect to discover after reading the descriptor, "commentary."
"I would call it a very unique commentary," Ham said. "Often when you think of a commentary, you think of a verse-by-verse explanation of the Hebrew words, the various meanings, what the authors think, and so forth. It can take ages to plough through just one verse in a very detailed commentary like that."
The book is a verse-by-verse format, but "the style is more like reading a novel," Ham said. "But it's a nonfiction novel, so to speak. This is real history."
All the text of Genesis 1-11 is covered, sometimes as an individual verse, sometimes as a passage. For the first five days of creation, each gets a dedicated chapter in the book, while day six gets two chapters. Beginning at Ham's chapter eight, each chapter from Genesis 2-11 has its own chapter in Creation to Babel.
Ham's writings are not merely explanatory in nature. He deals with scientific and theological aspects, and in typical AiG fashion, he is heavy on apologetics.
"When I wrote the commentary, I tried to deal with just about every question I've ever been asked about Genesis," Ham recalled. "I tried to do it from the perspective of science as well as what the Bible has to say."
Ham cited an example of a verse that merited being dealt with by itself. "And the Lord God formed man [of] the dust of the ground, and breathed into his nostrils the breath of life; and man became a living soul" (Genesis 2:7).
"There are so many important things to learn from that one verse," Ham explained. "God didn't make Adam from an ape-man; He made him from dust.
"So sometimes I explain a single verse, sometimes it's multiple verses, but from Genesis 1-11, it's all covered."
The focus
Ham's desire is that families read and study the material together.
"It's really meant for families to sit down together, with Dad as the spiritual head of the house, and read it through as a family to gain an understanding of the importance of the issues that are foundational in Genesis 1-11," Ham said.
Though described as a commentary, Ham said the book has a devotional aspect as well.
"When I say devotional aspect, I'm talking about how we point to things like Who God is, what it means that He is the infinite Creator, how small we are compared to Him, and things of that nature," Ham explained.
"I point out thought-provoking facts like how God was aware when He created plants and trees on day three that a descendant of one of those trees would one day become a cross on which Roman soldiers would nail Jesus. And when thorns were produced as a result of God cursing the ground, He also knew thorns would be used by the Romans as they tortured Christ."
Beyond a family focused commentary and devotional, Ham believes Creation to Babel will serve well as a textbook for homeschool families and any other setting where Christian education is valued.
The book is not overly technical; rather, it provides "a big picture overview," as Ham described it. "I think what we often miss in education in our churches and homes is the big picture. I've found that once the children and parents alike grasp the big picture of Genesis 1-11, everything else falls into place. It's the key to everything else." 
Please Note: We moderate all reader comments, usually within 24 hours of posting (longer on weekends). Please limit your comment to 300 words or less and ensure it addresses the content. Comments that contain a link (URL), an inordinate number of words in ALL CAPS, rude remarks directed at the author or other readers, or profanity/vulgarity will not be approved.