Thursday, June 16, 2022 @ 12:16 PM
ATTENTION: Major social media outlets are finding ways to block the conservative/evangelical viewpoint. Click here for daily electronic delivery of The Stand's Daily Digest - the day's top blogs from AFA.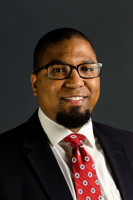 Abraham Hamilton III
General Counsel/Radio Host
MORE
Last year Wesley Wildmon, AFA's Vice President of Outreach, invited me to minister at our Men of Honor ("MOH") outreach. It is a ministry we offer in the summer to teach young boys, ages 7-17, to be godly young men. To accomplish this mission, we have ministers teach the young men Scripture as well as necessary life skills like changing flat tires, craftsmanship, chivalry, job application skills, and more. You can learn more about MOH here.
I was invited to teach the boys Scripture during one session. As I did so, one of the younger boys, maybe 9 or 10 years old, blurted out in response to Bible teaching "you're a praise break preacher" as I was ministering. I said, "Huh, what kind of preacher did you say I am?" He said, "A praise break preacher. You're a praise break preacher."
I wasn't completely sure what a "praise break preacher was" but, due to my mother making sure I was inside of a church building every Sunday morning, Sunday night, Wednesday night, New Year's Eve ("watch-night" services—if you know you know) and any time the doors of the church were open frankly when I was a little boy, I began to surmise in my mind what a "praise break preacher" could've been. But, not wanting to assume anything, I asked him "what exactly is a praise break preacher." He replied, "You know, when the preacher gets going and gets so good you just have to stop and have a praise break." His explanation confirmed exactly what I thought he meant. As I was teaching, he thought it was time for something like this. (Did ya'll see the young dude on the organ—stay focused Abraham).
Recently, I was reading through Paul's first epistle to Timothy. As I did so, the Holy Spirit reminded me of the exchange I had with the young man last year at MOH. In the first chapter of this epistle, Paul gets right to apostolic business. He affirms the fact that he had the privilege of discipling Timothy (vv. 1-2). He encouraged Timothy to stay in Ephesus as an elder in the young church there (v. 3), to confront false teaching (vv. 4-7), and to articulate the efficacy of the Mosaic Law within a Gentile context (vv. 8-11).
Then, we come to verses 12-14. Here, Paul starts to:
[T]hank Christ Jesus our Lord, who has strengthened me, because He considered me faithful, putting me into service, even though I was formerly a blasphemer and a persecutor and a violent aggressor. Yet I was shown mercy (emphasis added) …
Paul expresses his gratitude to the Lord here because the Messiah not only "strengthened" him via regeneration, but also appointed him to apostolic service in spite of his past sins. When he writes, "He considered me faithful" Paul marvels that the Christ graciously considered him worthy of being trusted with His "service."
In verses 13 and 14, Paul is awed by Christ's "mercy" and acknowledges His grace toward Paul as "more than abundant" because he recalls his history of rebellion. He remembers standing and applauding internally as Stephen, the faithful disciple and follower of the Way of Messiah, was stoned to death (Acts 8:1). He remembers being so inspired by Stephen's murder at the hands of zealous Jews that he "began ravaging the church, entering house after house, and dragging off men and women, he would put them in prison" (Acts 8:3). He remembers being so pleased with how his reign of terror seemed to cripple the fledgling church in Jerusalem, causing many professing Christ-followers to flee in fear for their lives (Acts 8:1). He remembers "breathing threats and murder against the disciples of the Lord" so intensely that he sought and obtained permission from the Sanhedrin to travel north to Damascus to terrorize, subjugate and incarcerate "any belonging to the Way, both men and women" that he "might bring them bound to Jerusalem" (Acts 9:1-2). Yet, in spite of that history, the resurrected Christ still revealed Himself to Paul, regenerated him by Holy Spirit, and appointed him to gospel ministry (Acts 9; 1 Timothy 1:12).
Paul, the apostle who proclaims men are saved by grace through faith, demonstrates beautifully in the first chapter of his epistle to Timothy how believers should bask in God's grace while simultaneously maintaining an appropriate estimation of the miraculous gravity of our own conversions. Then, Paul summarizes the Gospel in 1 Timothy 1:15 and declares with emphatic authority "It is a trustworthy statement, deserving full acceptance, that Christ Jesus came into the world to save sinners (emphasis added) …" But that doesn't end the verse. He concludes appropriately regarding his own sin: "among whom I am the foremost" of all the sinners saved by Christ.
In verse 16 Paul observes that Messiah saved him as an example for the world to see and to understand just how low God will reach down for salvation. At this point, it's too much! The reality of the abundant grace of God overwhelms Paul so much so that it drives him to exclaim "Now to the King eternal, immortal, invisible, the only God, [be] honor and glory forever and ever. Amen." In the midst of executing apostolic duty and lining out for Timothy what all needs to be done as he shepherds God's flock in Ephesus, the Holy Spirit walks Paul anew through his personal history and he pens verse 17. This verse is a God-breathed, miraculously recorded, literary praise break! The goodness of God is just too much!
As Paul recognized in verse 15, he is an example of the fact that God saves terrorists. Not only terrorists in a general sense but those who've even worked specifically to terrorize His children. Some have mused about the "long arm of the law," but there is literally no one beyond the long arm of God's grace. No one is beyond the long arm of His mercy. Not the covetous! Not the drunkard! Not the drug addict! Not the reviler! Not the swindler! Not the thief! Not the murderer! Not the liar! Not the fornicator! Not the adulterer! Not the idolater! Not the effeminate man! Not the masculinized female! Not the self-described transgender! Not the man who's abused his body in the name of transgenderism! Not the woman who's abused her body in the name of transgenderism! Not the Ponzi schemer! Not the Wall Street thief! Not the thug on the block! Not the drug dealer! Not the corrupt politician! No one!
Paul's life, testimony, and witness is the Holy Spirit penned directive to every believer to refuse to give up on our unsaved loved ones.
Keep submitting yourselves to Holy Spirit's conviction. Keep yielding to His sanctifying work in your life. And by all means, keep praying for your unsaved friends and family members. Remember how far Christ reached down to save you. If God can save you, if He can save Paul, He can literally save anybody! God's grace is truly amazing! I'm gonna go now and have a personal praise break in my home.
Please Note: We moderate all reader comments, usually within 24 hours of posting (longer on weekends). Please limit your comment to 300 words or less and ensure it addresses the content. Comments that contain a link (URL), an inordinate number of words in ALL CAPS, rude remarks directed at the author or other readers, or profanity/vulgarity will not be approved.