Monday, June 20, 2022 @ 07:40 AM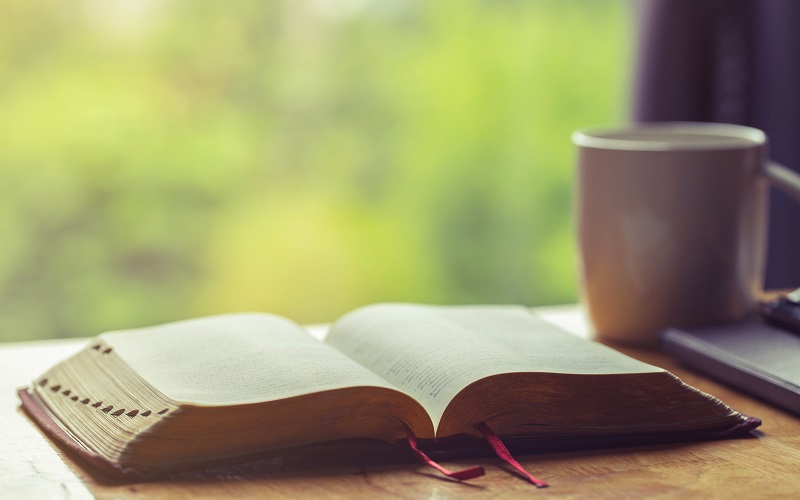 ATTENTION: Major social media outlets are finding ways to block the conservative/evangelical viewpoint. Click here for daily electronic delivery of The Stand's Daily Digest - the day's top blogs from AFA.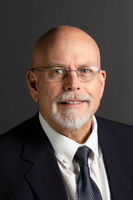 Rob Gardner
Retired AFA Staff Member
MORE
Monday
Choice
Jesus spoke to the people once more and said, "I am the light of the world. If you follow me, you won't have to walk in darkness, because you will have the light that leads to life" (John 8:12 NLT).
I ask each of you, do you want to live in the Light or live in the shadows of darkness? It's your choice.
Please understand when you live in darkness, you will not find the right path. You will not be able to see the danger. You will not be able to find the true life that is offered to you by our loving God. If you live in His Light, all things are possible. His love is limitless.
Lord, open the eyes of those that are living in darkness so they may see your light. Amen.
Tuesday
Are You Being Beat Up?
The name of the Lord is a strong fortress;
the godly run to him and are safe (Proverbs 18:10 NLT).
When you are scared, under attack, beaten down, or just need a place to hide; God is there.
Father God, there are a lot of my friends who are being beaten up by this world. Crazy stuff is going on in their lives. Some of the stuff is self-inflicted but some are caused by others. Whatever is beating them down, I pray you will touch them and let them know you are there and will never leave them. Draw the lost ones back to you and strengthen those who are your children. I pray this in the mighty name of Jesus, Amen.
Wednesday
Good vs. Evil
(Jesus talking)
A good person produces good things from the treasury of a good heart, and an evil person produces evil things from the treasury of an evil heart (Matthew 12:35 NLT).
What comes from your heart defines you both today and for eternity.
Think about the direction your life is taking. Is your heart producing good or evil things? Seriously, think about it and search your heart. Even better, ask God to search your heart (Psalm 139:23-24). As long as you have the breath of life, it's not too late to ask Jesus to change your heart.
Lord, I pray that time doesn't run out for those who have not proclaimed you as their Lord and their God. I pray this in the mighty name of our Savior, Jesus Christ. Amen.
Thursday
You Can't Hide
For the word of God is alive and powerful. It is sharper than the sharpest two-edged sword, cutting between soul and spirit, between joint and marrow. It exposes our innermost thoughts and desires. Nothing in all creation is hidden from God. Everything is naked and exposed before his eyes, and he is the one to whom we are accountable (Hebrews 4:12-13 NLT).
Don't fool yourself, you can't hide your sin from God. He knows all your transgressions.
So, do you want to know if what you are doing is a sin? Well, sin is easy to define through the filter of God's Holy Word. Defining sin is the first step. Accepting that what you are doing is sin and is against God's instruction is the next step.
After defining and accepting, the next step is repenting from your sin. This is more than being sorry for what you are doing, it means stopping your sinful behavior and then turning from that sin. The next step is laying that sin at the foot of the cross, walking away, and not looking back.
When we live with the power of Christ in our hearts, we will be convicted of our bad choices and bring us to repentance. We will slip and fall because we are broken vessels, and it makes us realize how much we must rely on the saving and forgiving grace of our Lord. I thank Jesus every day for His sacrifice that I get second, third, and fourth chances.
God's Word is infallible and perfect. His Word cuts straight through to our hearts.
Thank you, Lord God, for saving us from ourselves. We must have you in our hearts to survive this world and to experience life eternal with you in heaven. We praise you, Lord, and it's in your mighty name that we pray. Amen.
Friday
Realize the Need Before the Storm
But the Lord said, "Go, for Saul is my chosen instrument to take my message to the Gentiles and to kings, as well as to the people of Israel. And I will show him how much he must suffer for my name's sake."
So Ananias went and found Saul. He laid his hands on him and said, "Brother Saul, the Lord Jesus, who appeared to you on the road, has sent me so that you might regain your sight and be filled with the Holy Spirit." Instantly something like scales fell from Saul's eyes, and he regained his sight. Then he got up and was baptized. Afterward he ate some food and regained his strength (Acts 9:15-19).
We are all God's children. The only difference is that some of us know it and some of us don't.
Tragedy breeds a need for God in our lives. I firmly believe that people, when given the right circumstances, can find out how much they need Jesus. Wouldn't it be nice if it didn't take a life-changing event for them to find out what is wrong with their life? Why does it take a catastrophe to get our priorities set? God and family should be at the top of the list. People might think they know God, but are really living a lie?
Just look at Saul (apostle Paul). He was a destroyer of anything that had to do with Jesus and the Way He persecuted the Christian church. Followers of the Way were scared to death of him, with good reason. He would have them jailed, beaten, and even killed. But God intervened (I love it when the Bible uses the word "But" because you know something is fixing to happen.).
Saul was chosen. A transformation began. He was not different than you or me. But it took a Damascus Road experience to get Saul's attention. If we will let God into our lives, He will use us for His glory.
I'm writing this to you, the one that is reading this and just keeps putting off asking Jesus into your heart and life. Don't wait for your road to Damascus experience. Accept Jesus as your Lord and Savior, right now. It will be the best thing that you have ever done. Let Jesus Christ remove those scales on your eyes. Yes, each of us gets blinded by the love of this world and its offerings, but there is a grand solution. Ask Jesus to show you His light and His glory. Don't wait. It's awesome, just like our King and Savior is gloriously awesome!
Lord, help the lost to see. In Jesus' mighty and matchless name, amen!
Saturday
The Table is Set
So then, since we have a great High Priest who has entered heaven, Jesus the Son of God, let us hold firmly to what we believe. This High Priest of ours understands our weaknesses, for he faced all of the same testings we do, yet he did not sin. So let us come boldly to the throne of our gracious God. There we will receive his mercy, and we will find grace to help us when we need it most (Hebrews 4:14-16 NLT).
The One who knows each of us intimately walked this earth. He was crucified and rose again to ascend into heaven so the Holy Spirit could be gifted to us. His name is Jesus. He was tempted by the same temptations we face but did not sin. We can't make that sinless claim.
Jesus came, lived, and died a sacrificial death for us. He was raised from the dead and is our great Redeemer. He has gone on before us to prepare a table (feast) in the presence of God. We are invited!
My question is, have you made your reservations? Do you know Jesus as your Savior?
Lord God, may everyone run and fall down at the feet of Jesus, praising Him for what He endured to save us from ourselves. This fallen world promises us nothing in comparison to what Christ promises us. We should raise our hands high in thanksgiving and praise to our Savior. Thank you, Lord! Amen!
Sunday
Don't Let It
You were running the race so well. Who has held you back from following the truth? It certainly isn't God, for he is the one who called you to freedom (Galatians 5:7-8 NLT).
Our lives and the parts of it pull at us from every angle.
If you let it, your past may pull you back.
If you let it, your friends may pull you back.
If you let them, your co-workers may hold you back.
If you listen to them, your family may hold you back.
Nothing can snatch our life's calling from the will of God. Nothing can do this unless we let it!
Father God, give us the strength to fight back and not let our past, friends, family, or this dark world pull us away from your desires for us to grow and serve. Lord God, you gave us a new life when we came to you. Please help us, Lord, to stay focused on you and not turn away. Help us to see the greatness ahead and forget about the sin we left behind. Lord God, help us to not be pulled back. Help us from being deterred from the path that you have laid out for us. We pray in the mighty name of Jesus and by the power of the Holy Spirit. Amen.
(Editor's Note:  "God Has a Gift for You" is the good news that restores the broken relationship we have with God because of our sin.)
Please Note: We moderate all reader comments, usually within 24 hours of posting (longer on weekends). Please limit your comment to 300 words or less and ensure it addresses the content. Comments that contain a link (URL), an inordinate number of words in ALL CAPS, rude remarks directed at the author or other readers, or profanity/vulgarity will not be approved.