Monday, June 06, 2022 @ 06:25 AM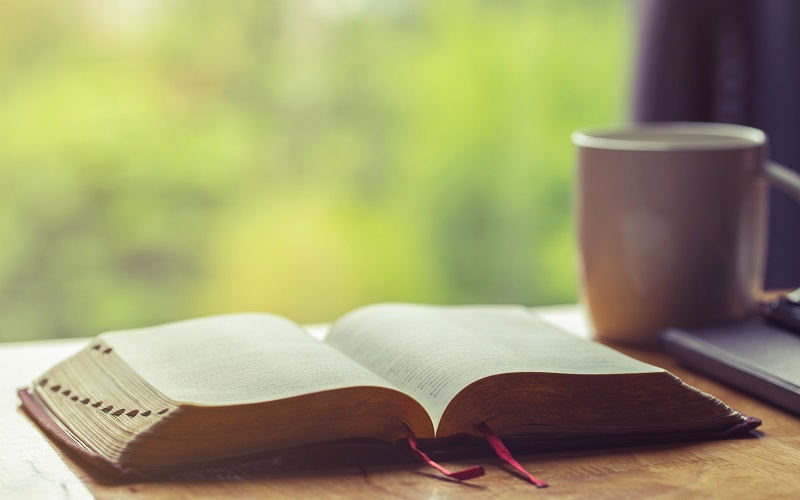 ATTENTION: Major social media outlets are finding ways to block the conservative/evangelical viewpoint. Click here for daily electronic delivery of The Stand's Daily Digest - the day's top blogs from AFA.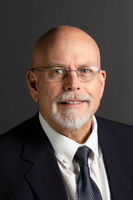 Rob Gardner
Retired AFA Staff Member
MORE
Monday
For All
All who declare that Jesus is the Son of God have God living in them, and they live in God (1 John 4:15 NLT).
Jesus' saving grace is for everyone!
Dear Father, we pray for all of our friends, families, and acquaintances so that they may come to know Jesus as their Savior. We believe and trust your Word, Father. We know from it that all who confess their sins and come into a personal relationship with your Son will be saved. Dear Lord, please change the hearts of the lost and bring them into your kingdom. We pray this in the matchless name of Jesus. Amen.
Tuesday
The Perfect Plan 
"The rain and snow come down from the heavens
    and stay on the ground to water the earth.
They cause the grain to grow,
    producing seed for the farmer
    and bread for the hungry.
It is the same with my word.
    I send it out, and it always produces fruit.
It will accomplish all I want it to,
    and it will prosper everywhere I send it.
You will live in joy and peace.
    The mountains and hills will burst into song,
    and the trees of the field will clap their hands!
Where once there were thorns, cypress trees will grow.
    Where nettles grew, myrtles will sprout up.
These events will bring great honor to the Lord's name;
    they will be an everlasting sign of his power and love." (Isaiah 55:10-13 NLT).
We serve a God who has a perfect plan. His creation plan was and is perfect. He perfectly set the world in motion for replenishment and renewal. We can just look at an overview of His work and know we can trust a God who has such a perfect plan.
When Adam and Eve ate the forbidden fruit, God's love for us did not change but the punishment for disobedience included consequences we suffer still today. So, God, in order to give mankind hope of an eternity in heaven, became flesh and came to us as Jesus Christ, the Savior. Only by His mercy, grace, and love can our relationship with our Creator be redeemed.
Again, God's plan is perfect. Is life perfect? Absolutely not. Life on earth is not perfect, but our hope in Jesus is the perfection of God's love. We are broken people in a broken world who would remain broken and lost without a Savior. We have a Good Shepherd. All we have to do is let Him lead us and protect us.
Did I say, God's plan is perfect? You can stake your life on that fact. His plan is perfect. Just look at today's Scripture and know it. God offers redemption for a perfect ending.
Lord God, thank you for your perfect plan for our lives. Help us trust in you and your guidance so we might live a life that gives you glory. In Jesus' name, amen.
Wednesday
One True God
For,
     There is one God and one Mediator who can reconcile God and humanity — the man Christ Jesus. (1 Timothy 2:5 NLT).
I have been disheartened recently as I see more and more people claiming there are more avenues to a heavenly "afterlife." They seem to believe we are all worshiping the same god. They believe there are many roads to heaven. Folks, it's just not true.
There is but one true God. In some mysterious way, this unified one God is a trinity: God the Father, God the Son, and God the Holy Ghost. There is only one way to God the Father in heaven and that is through God the Son, Jesus Christ.
Jesus told him, "I am the way, the truth, and the life. No one can come to the Father except through me" (John 14:6 NLT).
When we surrender and accept His free gift, we then receive God the Holy Ghost (Ephesians 1:13-14; John 15:26).
I believe there are many good people who don't believe in Jesus as the only way to heaven, but folks, good people die and go to hell every day. Being a good person is great, but more importantly, I pray you are a saved person. 
I believe in my Lord and my Savior and what He said. You will need to make your own decision. Have you opened your heart to Him?
Heavenly Father, open the eyes of those who are deceived. Give the hope and certainty of Christ to the hearts of the hopeless. Let them see there is only one way to your eternal kingdom. Father, meet our needs today and give us strength and boldness to share your Word. We ask and pray in the name of Jesus. Amen.
Thursday
Good & Bad Times
Trust in the Lord always,
    for the Lord God is the eternal Rock. (Isaiah 26:4 NLT).
Are you trusting in God at all times while navigating life's curves? Let's face the fact life has many ups and downs. We are broken humans with bodies that break down. We get sick. We get well. We live and we die. It's part of life.
Are you thanking God not only in the good times but also in the tough times? Are you trusting Him when times are bad? He is our Rock in all situations! Thanks be to God!
Lord God, we come to you in prayer and praise. We ask you to heal the sick, enable the lame to walk, repair the hearts of the broken-hearted, and give us strength to meet the needs of this day. Father, we also come to you in praise for all you have done, are doing, and will do in our lives. Lord God, we give you our lives, our hearts, and our minds. Lead us today and direct our path. Father God, Your will; nothing more; nothing less; nothing else. Amen.
Friday
Restlessness
I am not saying this because I am in need, for I have learned to be content whatever the circumstances (Philippians 4:11 NIV).
I struggle with being content in where God has me. It seems my Type-A personality always wants to push me toward being restless in where I'm supposed to be and what I'm supposed to be doing for God's kingdom. I seem to be continually in search of the "next" project or thing to do. I spend too much energy looking for the "What's next?" in life. Many times, in my restlessness, I miss out on what God has given me to do. This continued search for the next project brings on a severe case of burnout.
I am trying to learn to be content wherever God has placed me. I try to stay focused on the fact that God will show me what He has for me to do when it's time. I doubt I'm the only one who struggles with this.
Father God, help those of us who struggle with being content. Help us to know you are in control and in your perfect timing, you will open the right door at the right time, whether it be in ministry or life in general. I pray this in the mighty name of Jesus, Amen.
Saturday
Lift Others Up
Love is patient and kind. Love is not jealous or boastful or proud or rude. It does not demand its own way. It is not irritable, and it keeps no record of being wronged. It does not rejoice about injustice but rejoices whenever the truth wins out. Love never gives up, never loses faith, is always hopeful, and endures through every circumstance (1 Corinthians 13:4-7 NLT).
I've had the honor to officiate several weddings over the past few years. I'm sure I have used these verses above that Paul wrote to the church at Corinth. I feel these words should be our goal when we deal with each other in all things and not just be a message to newly married people.
Take heart in these words, and try to use this advice in all our life's issues. It is good to remember that all of us are going through something. We need to be lifted up not torn down.
Thank you, Lord, for giving us an example of what true love is all about. We praise you, Lord, and pray in your mighty name. Amen.
Sunday
One Way
And the result of God's gracious gift is very different from the result of that one man's sin. For Adam's sin led to condemnation, but God's free gift leads to our being made right with God, even though we are guilty of many sins. For the sin of this one man, Adam, caused death to rule over many. But even greater is God's wonderful grace and his gift of righteousness, for all who receive it will live in triumph over sin and death through this one man, Jesus Christ.
Yes, Adam's one sin brings condemnation for everyone, but Christ's one act of righteousness brings a right relationship with God and new life for everyone (Romans 5:16-18 NLT).
There is but one way to escape a life of sin – Jesus Christ.
There is only one way to avoid condemnation – Jesus Christ.
There is only one way to secure everlasting life in heaven – Jesus Christ.
Jesus told him, "I am the way, the truth, and the life. No one can come to the Father except through me" (John 14:6 NLT).
One Way, one truth, one life, and it's your decision. Choose wisely. Your decision has eternal consequences.
Thank you, Father God, for your love, mercy, and grace. In the mighty name of Jesus and by the power of the Holy Spirit, we pray. Amen.
(Editor's Note:  "God Has a Gift for You" is the good news that restores the broken relationship we have with God because of our sin.)
Please Note: We moderate all reader comments, usually within 24 hours of posting (longer on weekends). Please limit your comment to 300 words or less and ensure it addresses the content. Comments that contain a link (URL), an inordinate number of words in ALL CAPS, rude remarks directed at the author or other readers, or profanity/vulgarity will not be approved.